Invite Friends
Earn Rewards Together
Invite your friends to join and you will both get 20 diamonds, as soon as they accumulate 100 diamonds.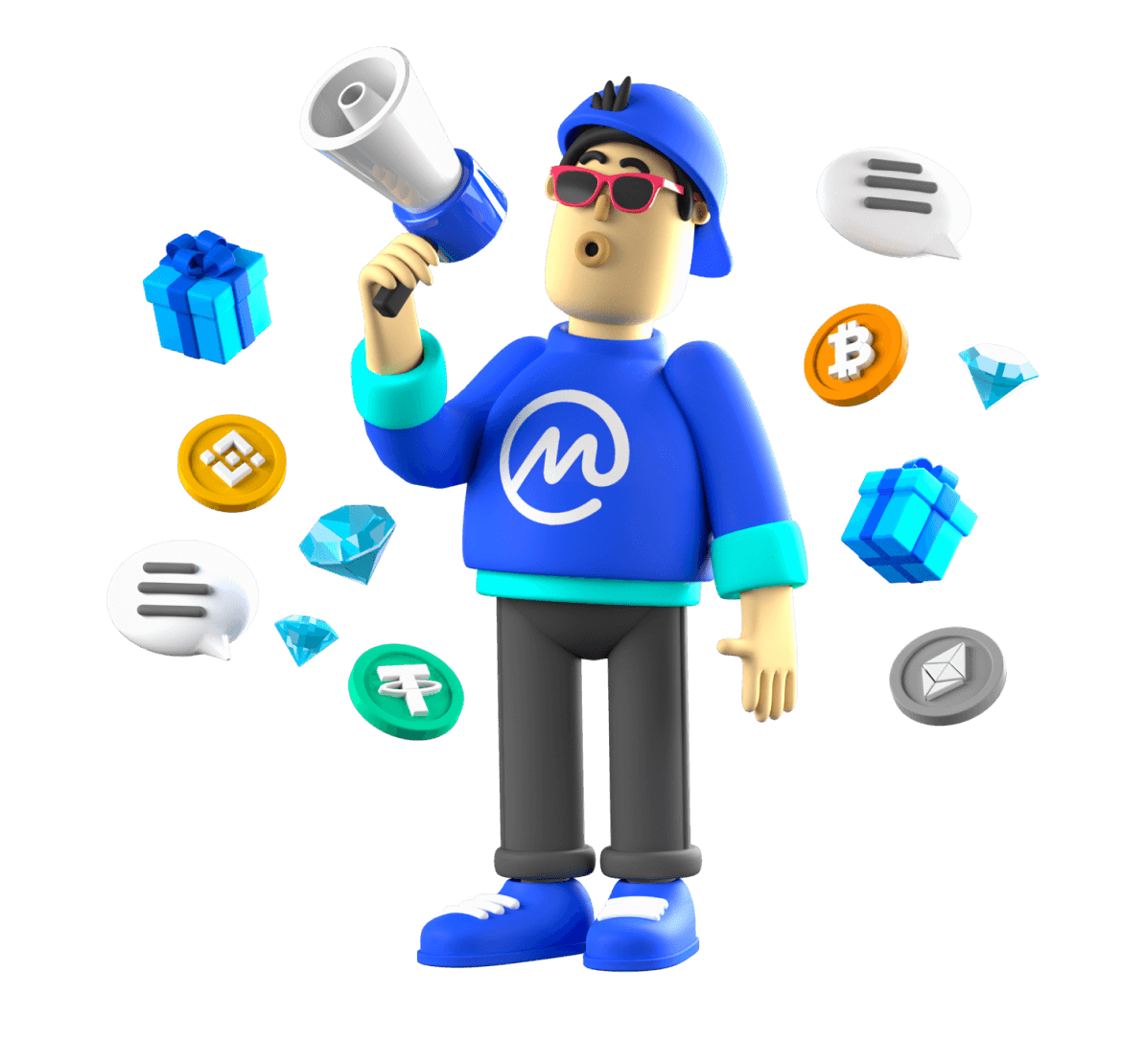 How does the
Referral Program work?
The program allows you to create unique referral links that invite your friends to register. If anyone clicks the link and registers, they'll be automatically attributed as your referral. When they have accumulated 100 diamonds, you will both get rewards.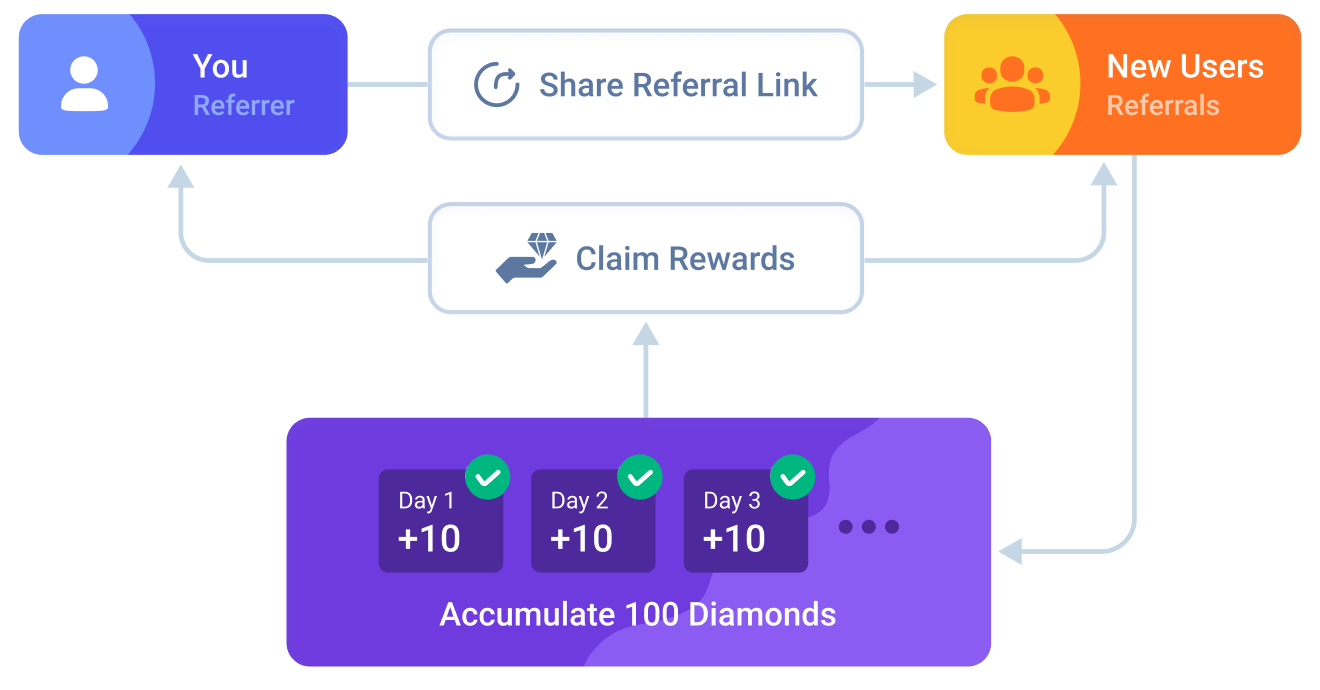 Get your referral link
01
You need to have 200 diamonds in your balance to become a referrer and generate the referral link which you can send to your friends.

Invite friends
02
Share your referral link to social networks and track the performance of each registered invitee on the Referral page.

Earn rewards together
03
You will both get 20 diamonds when new users accumulate 100 diamonds.
常见问题解答
How to join referral program?
How to earn referral rewards?
How to claim my referral rewards?
Is there a limit to the amount of rewards I can earn?