Terra Virtua KolectTVK
排名 515
代币
On 71,127 watchlists
Terra Virtua Kolect价格 (TVK)
0.000001637 BTC0.44%
0.00003052 ETH3.86%

  Terra Virtua Kolect TVK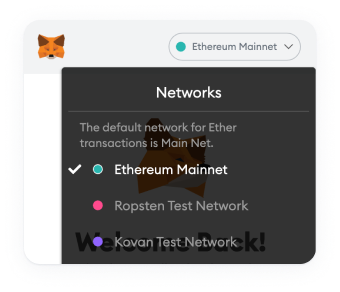 请切换钱包网络
在MetaMask应用程序中切换钱包网络以添加此合约。
Terra Virtua Kolect兑换为CNY的图表
Loading Data
Please wait, we are loading chart data
TVK价格统计
Terra Virtua Kolect 今日价格
Terra Virtua Kolect价格
¥0.2104
价格变动

24h

-¥0.009832

24h最低价/ 24h最高价

¥0.1983 /

¥0.2227

交易量

24h

¥24,686,980.51

数量/市值
0.1529
市场占有率

0.00%

市场排名
#515
Terra Virtua Kolect市值

| | |
| --- | --- |
| 市值 | ¥161,421,077.50 |
| 完全稀释后市值 | ¥252,454,503.10 |
Terra Virtua Kolect 昨日价格
昨日低点/高点

¥0.2154 /

¥0.2234

昨日开盘价/收盘价

¥0.2198 /

¥0.2172

昨日变化
昨日交易量
¥26,943,602.35
Terra Virtua Kolect 价格历史记录
7日低点/高点

¥0.1983 /

¥0.268

30日低点/高点

¥0.1833 /

¥0.3235

90日低点/高点

¥0.1692 /

¥1.06

52周低点/高点

¥0.1692 /

¥3.66

历史最高点

Mar 15, 2021 (a year ago)

¥8.19

历史最低点

May 12, 2022 (2 months ago)

¥0.1692

Terra Virtua Kolect投资回报率
Terra Virtua Kolect 供应量

| | |
| --- | --- |
| 流通供应量 | 767,287,930 TVK |
| 总供应量 | 1,200,000,000 TVK |
| 最大供应量 | 1,200,000,000 TVK |
TVK实时行情
Terra Virtua Kolect 今日价格 为 ¥0.210410 CNY,其 24 小时的交易量为 ¥24,690,669 CNY。 我们会实时更新TVK兑换为CNY的价格。 Terra Virtua Kolect 在过去 24 小时内下跌了 4.04。 目前的 CoinMarketCap 排名为第 #515 位,其市值为 ¥161,445,193 CNY。 其流通供给量为 767,287,930 TVK 个货币 此外,供给量上限为1,200,000,000 TVK 个货币。
目前 Terra Virtua Kolect 交易量最大的平台为 Binance, BingX, KuCoin, Phemex, 和 。 您可以在我们的 查找其他上市资产。
What Is Terra Virtua Kolect (TVK)?
Terra Virtua Kolect is a cross-platform non-fungible token (NFT) ecosystem that offers a curated marketplace for NFT creators and collectors to interact. The Terra Virtua Kolect platform spans web, PC and mobile AR/VR environments.
The Terra Virtua Kolect project raised $2.6 million in three rounds of token sales. Some of Terra Virtua's partners for creating digital collectibles include Legendary Entertainment and Paramount Pictures.
Terra Virtua was formed as a project in 2017, but its utility token TVK only launched on Dec. 16, 2021.
Who Are the Founders of Terra Virtua Kolect?
Gary Bracey is the CEO of Terra Virtua. Before founding the NFT platform, he worked in the games industry for over 35 years, from companies ranging from Ocean Software to Digimask (which he founded). Bracey has experience in all aspects of video games creation, having worked in video games for Western as well as Asian audiences.
Jawad Ashra is a co-founder and the CTO of Terra Virtua. Before joining the platform, he worked in the insurance, energy trading, risk management and mobile applications industries.
What Makes Terra Virtua Kolect Unique?
Terra Virtua allows users to own digital art that can be experienced both online and through virtual reality, allowing users to enjoy digital assets with friends and trade within the community.
The Terra Virtua platform has a trading platform, for the trading and buying of NFTs, a mobile app for using NFTs together with augmented reality, and a PC application for viewing NFTs in 3D environments.
Related Pages:
Read more about The Sandbox, an online virtual world.
Read more about Decentraland.
Learn more about NFTs on Alexandria.
Feel free to visit our blog!
How Many Terra Virtua Kolect (TVK) Coins Are There in Circulation?
TVK's total supply is 1,200,000,000.
More about the tokenomics of Terra Virtua can be read here. The tokens are distributed to many different actors, including the team, the public and various types of investors. The vesting schedule for TVK tokens ranges from a year to two years.
How Is Terra Virtua Kolect Network Secured?
The TVK token is an ERC-20 utility token.
Where Can You Buy Terra Virtua Kolect (TVK)?
You can buy TVK on Uniswap, BitMax, Binance and 1inch, among other exchanges.
Check out our guide to buying crypto here.
TVK价格统计
Terra Virtua Kolect 今日价格
Terra Virtua Kolect价格
¥0.2104
价格变动

24h

-¥0.009832

24h最低价/ 24h最高价

¥0.1983 /

¥0.2227

交易量

24h

¥24,686,980.51

数量/市值
0.1529
市场占有率

0.00%

市场排名
#515
Terra Virtua Kolect市值

| | |
| --- | --- |
| 市值 | ¥161,421,077.50 |
| 完全稀释后市值 | ¥252,454,503.10 |
Terra Virtua Kolect 昨日价格
昨日低点/高点

¥0.2154 /

¥0.2234

昨日开盘价/收盘价

¥0.2198 /

¥0.2172

昨日变化
昨日交易量
¥26,943,602.35
Terra Virtua Kolect 价格历史记录
7日低点/高点

¥0.1983 /

¥0.268

30日低点/高点

¥0.1833 /

¥0.3235

90日低点/高点

¥0.1692 /

¥1.06

52周低点/高点

¥0.1692 /

¥3.66

历史最高点

Mar 15, 2021 (a year ago)

¥8.19

历史最低点

May 12, 2022 (2 months ago)

¥0.1692

Terra Virtua Kolect投资回报率
Terra Virtua Kolect 供应量

| | |
| --- | --- |
| 流通供应量 | 767,287,930 TVK |
| 总供应量 | 1,200,000,000 TVK |
| 最大供应量 | 1,200,000,000 TVK |