SocialGoodSG
SocialGood价格 (SG)
0.0000162 BTC0.92%
0.0002642 ETH2.51%

  SocialGood SG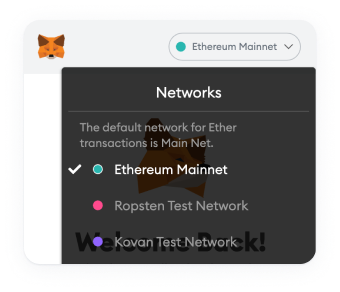 请切换钱包网络
在MetaMask应用程序中切换钱包网络以添加此合约。

CertiK

SocialGood兑换为CNY的图表
Loading Data
Please wait, we are loading chart data
SG实时行情
SocialGood 今日价格 为 ¥6.44 CNY,其 24 小时的交易量为 ¥977,725 CNY。 我们会实时更新SG兑换为CNY的价格。 SocialGood 在过去 24 小时内增长了 0.47。 目前的 CoinMarketCap 排名为第 #3672 位,其市值为 暂不提供。 目前无法提供流通供给量信息 此外,供给量上限为210,000,000 SG 个货币。
What Is SocialGood (SG)?
SocialGood (abbreviated SG) is a utility token given to users of the SocialGood App. First launched in March of 2018, the project has grown to over 100,000 users (Dec. 2020). The project claims to connect the world with cryptoassets and create an expanding ecosystem where all individuals, companies, and society as a whole can succeed.
Who Are the Founders of SocialGood?
SocialGood was launched by parent company, Social Good Foundation, Inc., whose founder and CEO is Soichiro Takaoka.
After graduating from Tokyo University, he started his career at MITSUI & CO., LTD., where he was engaged in Overseas Investment Review, New Business Development, and M&A in the IT business field. In 2005, he founded the Ayumi Trust Group. As CEO of the group's subsidiaries, he developed and enriched FinTech conglomerates, including Hedge Fund Direct Co., Ltd., an FSA registered financial advisory company (FIEA #532), and Yucasee Wealth Media Co., Ltd., an IT media business pioneer, targeting the wealthy class. Also, he accumulated an international financial business career, e.g., through the establishment and management of a Hong Kong securities company licensed under the HKSFC (later sold). In 2018, he became the Social Good Foundation, Inc. Executive Director, promoting a token-based social contribution oriented ecosystem utilizing blockchain technology. He also completed Stanford University's Graduate School of Business Executive Program.
SocialGood Foundation, Inc.'s CTO, Andrew Tantomo, is a Singapore Institute of Management and Keio University Graduate School graduate. His track record includes working at Rakuten and Fast Retailing and, as a lead engineer, developing domestic and global e-commerce and payment applications for smartphones.
The rest of the team consists of more than ten international staff, including Harvard graduates, a science and technology professor, and a patent office President serving on its advisory board.
Where Can I Get SocialGood?
SocialGood provides a smartphone app worldwide, called the SocialGood App, which allows individuals to get SG cryptoassets for free by shopping at over 1,800 online retailers. Shopping with the app through a process called Shopping Mining™, users can shop and receive SG as a form of crypto back.
SocialGood is also available for trading on a growing number of exchanges, with SG and USDT pairs currently available on Bittrex and BitMart, etc. (as of Dec. 2020).
What Makes SocialGood Unique?
SocialGood has already obtained several patents in Japan to use cryptocurrency to provide consumers with cashback, rewards, and point redemptions. Additionally, the company has also completed international patent applications, and preparations are underway to obtain patents in the U.S.A., China, the EU, India, Southeast Asia, and other major countries worldwide. One example of how companies can use these patents is the SocialGood App. (details: https://news.yahoo.com/patented-crypto-cashback-app-socialgood-140000235.html).
Want to learn more about SocialGood?
Check out the SocialGood App Twitter or Telegram
SG兑换为CNY的转换器
SG价格统计
SocialGood 今日价格
SocialGood价格
¥6.42
价格变动

24h

¥0.001227

24h最低价/ 24h最高价

¥6.07 /

¥6.45

交易量

24h

¥974,808.33

数量/市值
无数据
市场占有率
无数据
市场排名
#3672
SocialGood市值

| | |
| --- | --- |
| 市值 | 无数据 |
| 完全稀释后市值 | ¥1,348,742,277.88 |
SocialGood 昨日价格
昨日低点/高点

¥6.07 /

¥6.45

昨日开盘价/收盘价

¥6.22 /

¥6.43

昨日变化
昨日交易量
¥1,029,624.00
SocialGood 价格历史记录
7日低点/高点

¥3.31 /

¥6.56

30日低点/高点

¥3.31 /

¥20.56

90日低点/高点

¥1.32 /

¥20.56

52周低点/高点

¥1.32 /

¥192.70

历史最高点

Dec 05, 2020 (10 months ago)

¥192.70

历史最低点

Sep 01, 2021 (2 months ago)

¥1.32

SocialGood投资回报率
SocialGood 供应量

| | |
| --- | --- |
| 流通供应量 | 无数据 |
| 总供应量 | 700,000 SG |
| 最大供应量 | 210,000,000 SG |