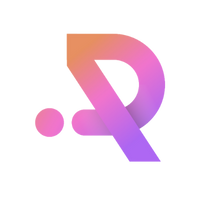 Ratio Finance

RATIO
排名 4451
代币
On 641 watchlists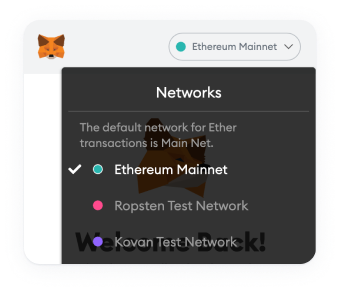 请切换钱包网络
在MetaMask应用程序中切换钱包网络以添加此合约。
Ratio Finance价格 (RATIO)
0.0000005744 BTC11.73%
0.000008101 ETH12.35%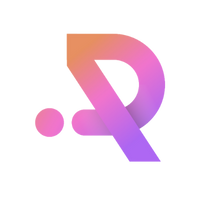 Ratio Finance RATIO
Self Reported Circulating Supply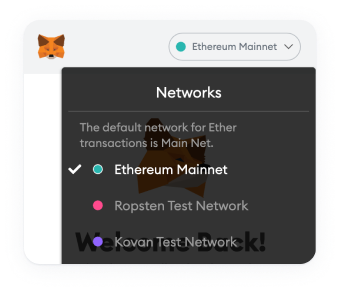 请切换钱包网络
在MetaMask应用程序中切换钱包网络以添加此合约。
Ratio Finance兑换为CNY的图表
Loading Data
Please wait, we are loading chart data
RATIO价格统计
Ratio Finance 今日价格
Ratio Finance价格
¥0.09097
价格变动

24小时

-¥0.01454

24h最低价/ 24h最高价

¥0.08943 /

¥0.1052

交易量

24小时

¥143,035

数量/市值
Infinity
市场占有率

0.00%

市场排名
#4451
Ratio Finance市值

| | |
| --- | --- |
| 市值 | ¥191,269 |
| 完全稀释后市值 | ¥9,097,340 |
Ratio Finance 昨日价格
昨日低点/高点

¥0.09123 /

¥0.1088

昨日开盘价/收盘价

¥0.09771 /

¥0.09887

昨日变化
昨日交易量
¥142,617
Ratio Finance 价格历史记录
7日低点/高点

¥0.08943 /

¥0.1106

30日低点/高点

¥0.08674 /

¥0.1339

90日低点/高点

¥0.08674 /

¥1.13

52周低点/高点

¥0.08674 /

¥9.90

历史最高点

Mar 29, 2022 (10 months ago)

¥9.90

历史最低点

Jan 17, 2023 (17 days ago)

¥0.08674

Ratio Finance投资回报率
Ratio Finance 供应量

| | |
| --- | --- |
| 流通供应量 | 2,102,467 RATIO |
| 总供应量 | 100,000,000 RATIO |
| 最大供应量 | 100,000,000 RATIO |
RATIO实时行情
Ratio Finance 今日价格 为 ¥0.090973 CNY,其 24 小时的交易量为 ¥143,035 CNY。 我们会实时更新RATIO兑换为CNY的价格。 Ratio Finance 在过去 24 小时内下跌了 13.40。 目前的 CoinMarketCap 排名为第 #4451 位,其市值为 暂不提供。 目前无法提供流通供给量信息 此外,供给量上限为100,000,000 RATIO 个货币。
目前 Ratio Finance 交易量最大的平台为 Gate.io, LATOKEN, Jupiter, 和 。 您可以在我们的 查找其他上市资产。
What Is Ratio Finance (RATIO)?
Ratio Finance Protocol is a decentralized finance application platform on Solana designed to accept yield-bearing collateral to mint "USDr", a collateralized debt position. The risk of all collateral is assessed by Ratio Finance protocol-owned algorithms, ensuring the safety and solvency of the protocol.
RATIO is the native governance token that is used for:
Whitelisting accepted collateral
Adjusting accepted oracles
Adjusting the risk algorithms that are used to assess how much USDr can be minted against respective crypto-assets
Used to adjust emissions for using different types of collateral on the platform
Used for governance votes to determine how network resources are allocated.
Ratio Finance's initial features include:
Mint USDr by depositing stable Solana LP
Earn yield on deposited assets
0% interest on USDr minting
No liquidations on collateral
How Many RATIO Coins Are There in Circulation?
There are 100 million RATIO tokens in total. There will initially be 5.9 million RATIO in circulation.
Who Are the Founders of Ratio Finance?
Ratio Finance was founded by Samiar Tehrani and Shimon Newman, who both have extensive experience in business development, venture capital, and token utility design. Ratio Finance was created because Samiar and Shimon believed that the risks of providing collateral to DeFi protocols are not properly understood or communicated and that collateralized debt positions (CDPs) could be made more efficient.
This project became what is now the Ratio Finance Protocol, and employs more than 20 staff, including business developers and coders with previous experience at hedge funds, big 4 consultancies, banks, and other major crypto projects.
Where Can I Buy RATIO?
RATIO can be purchased on the upcoming $RATIO token sale on Republic:
Reg D - For US-Based Accredited Investors
https://app.viralsweep.com/sweeps/full/d24ba8-104588?framed=1
Reg S - For Non-US-Based Persons
https://app.viralsweep.com/sweeps/full/2689a2-104762?framed=1
What makes Ratio Finance unique?
Ratio Finance is the first collateralized debt position (CDP) platform that mitigates protocol risk through on-chain risk analysis. Users can deposit yield-bearing collateral on Solana to mint USDr. The amount of USDr that can be minted is determined in real-time by the underlying risk of the asset. Users will be able to visualize the risks of liquidation for non-stable collateral and make informed decisions about where to provide liquidity.
RATIO价格统计
Ratio Finance 今日价格
Ratio Finance价格
¥0.09097
价格变动

24小时

-¥0.01454

24h最低价/ 24h最高价

¥0.08943 /

¥0.1052

交易量

24小时

¥143,035

数量/市值
Infinity
市场占有率

0.00%

市场排名
#4451
Ratio Finance市值

| | |
| --- | --- |
| 市值 | ¥191,269 |
| 完全稀释后市值 | ¥9,097,340 |
Ratio Finance 昨日价格
昨日低点/高点

¥0.09123 /

¥0.1088

昨日开盘价/收盘价

¥0.09771 /

¥0.09887

昨日变化
昨日交易量
¥142,617
Ratio Finance 价格历史记录
7日低点/高点

¥0.08943 /

¥0.1106

30日低点/高点

¥0.08674 /

¥0.1339

90日低点/高点

¥0.08674 /

¥1.13

52周低点/高点

¥0.08674 /

¥9.90

历史最高点

Mar 29, 2022 (10 months ago)

¥9.90

历史最低点

Jan 17, 2023 (17 days ago)

¥0.08674

Ratio Finance投资回报率
Ratio Finance 供应量

| | |
| --- | --- |
| 流通供应量 | 2,102,467 RATIO |
| 总供应量 | 100,000,000 RATIO |
| 最大供应量 | 100,000,000 RATIO |