ProphecyPRY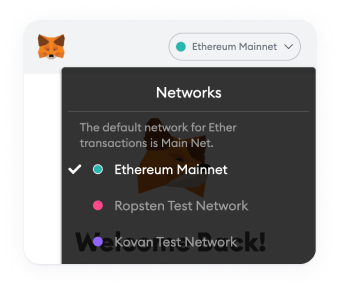 请切换钱包网络
在MetaMask应用程序中切换钱包网络以添加此合约。
PRY实时行情
What Is Prophecy (PRY)?
Prophecy is a proof-of-committed-decay project that says its goal is "Community Driven - Future Focused" with its central products "Built to Win".
Prophecy also aims to "provide a framework of continually increasing scarcity and value proposition with a communal, societal approach at the centre of services" — helping it's supporters to engage in core crypto services in an increasingly communal manner.
Prophecy was founded in late 2020, and the PRY token is designed to ensure that owners can participate in the operation of the network. Because of this, those who hold the cryptocurrency participate in a multitude of current and upcoming use cases from core crypto services like staking and yield generation, to eventual Governance, flagship products like Prophet Pools, and more evident in the projects roadmap.
Who Are the Founders of Prophecy?
Prophecy was founded by a core team of four experienced in cryptocurrency projects, choosing to remain anonymous.
Explaining the choice for anonymity prominently on the Prophecy website:
"The pinnacle and epitome of 'decentralization' is anonymity for the user and anonymity for the team. As a cryptocurrency project delivering real and significant impact to the financial market, we wholeheartedly believe and follow the principle that this project should remain solely about the project and the incredible community behind that.
Our team comprises of extremely senior and experienced professionals within the crypto-sphere, with combined decades of experience between us. We have worked within Top 100 projects and continue to push to innovate cryptocurrencies and DeFi.
We don't want to be the focus ourselves, we don't want to be idolized or looked up to or treated any differently, we just want to be in the background helping push this project and community as far forwards as humanly possible. Remaining anonymous is the epitome of decentralization, as it's the project and you - the community - that truly matters."
What Makes Prophecy Unique?
Prophecy is one of the first projects to successfully utilize a proof-of-committed-decay consensus mechanism, which it says is designed to "continually raise the value of the project ecosystem through activity-based token burns" (the higher the collective activity within the project ecosystem, the more token burning occurs).
The project is based on the Ethereum blockchain and utilizes Smart Contracts for the implementation of many of its services, including staking, Prophet Pools, and more.
Prophecy is a decentralized project and is classified as a Decentralised Finance project - with a completely decentralized ecosystem, structure, and approach to development. The Prophecy ecosystem, as a result of being decentralized in nature, allows for flexibility for the integration and development of a wide range of future use cases and products.
How Many Prophecy (PRY) Tokens Are There in Circulation?
There is a maximum supply of 200 million PRY — but at the time of writing, there was a circulating supply of about 90 million. Two rounds of public sales of Prophecy tokens were held in December 2020.
Overall, 10% of PRY's total supply went to the project's founders (at the time of writing, locked over the duration of a year), 15% of the total is reserved for audits, marketing, and partnership allocations, 25% of the total was distributed through the public sale rounds, and 50% of the total is reserved for liquidity and reward allocations for products.
Where Can You Buy Prophecy (PRY)?
Prophecy is available to purchase on Uniswap - the largest decentralized exchange on the planet - here: https://info.uniswap.org/token/0x3c81d482172cc273c3b91dd9d8eb212023d00521