PooCoinPOOCOIN
排名 5246
代币
On 13,629 watchlists
PooCoin价格 (POOCOIN)
0.00001044 BTC0.40%
0.0001561 ETH2.19%

  PooCoin POOCOIN
Self Reported Circulating Supply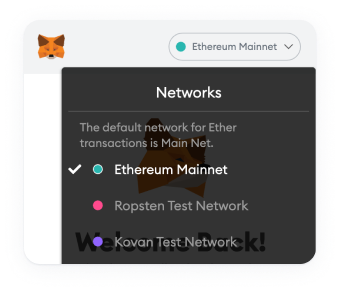 请切换钱包网络
在MetaMask应用程序中切换钱包网络以添加此合约。
PooCoin兑换为CNY的图表
Loading Data
Please wait, we are loading chart data
POOCOIN价格统计
PooCoin 今日价格
PooCoin价格
¥2.05
价格变动

24h

¥0.007357

24h最低价/ 24h最高价

¥1.95 /

¥3.92

交易量

24h

¥93,670.34

数量/市值
0.008985
市场占有率

0.00%

市场排名
#5246
PooCoin市值

| | |
| --- | --- |
| 市值 | ¥10,425,452.30 |
| 完全稀释后市值 | ¥20,486,566.04 |
PooCoin 昨日价格
昨日低点/高点

¥1.92 /

¥2.23

昨日开盘价/收盘价

¥1.93 /

¥1.95

昨日变化
昨日交易量
¥66,177.83
PooCoin 价格历史记录
7日低点/高点

¥1.44 /

¥3.92

30日低点/高点

¥0.000131 /

¥6.27

90日低点/高点

¥0.000006621 /

¥7.67

52周低点/高点

¥0.000006621 /

¥252.99

历史最高点

Dec 23, 2021 (5 months ago)

¥252.99

历史最低点

Mar 21, 2022 (2 months ago)

¥0.000006621

PooCoin投资回报率
无数据
PooCoin 供应量

| | |
| --- | --- |
| 流通供应量 | 5,088,921 POOCOIN |
| 总供应量 | 5,088,921 POOCOIN |
| 最大供应量 | 10,000,000 POOCOIN |
POOCOIN实时行情
PooCoin 今日价格 为 ¥2.05 CNY,其 24 小时的交易量为 ¥93,670.34 CNY。 我们会实时更新POOCOIN兑换为CNY的价格。 PooCoin 在过去 24 小时内增长了 0.81。 目前的 CoinMarketCap 排名为第 #5246 位,其市值为 暂不提供。 目前无法提供流通供给量信息 此外,供给量上限为10,000,000 POOCOIN 个货币。
目前 PooCoin 交易量最大的平台为 PancakeSwap (V2), 和 。 您可以在我们的 查找其他上市资产。
To find out even more about this project, check out our deep dive of PooCoin.
What Is PooCoin (POOCOIN)?
PooCoin is a token on the Binance Smart Chain. The PooCoin app provides chart and portfolio management for the Binance Smart Chain and aims to improve on existing DEXes in several ways.
What Makes PooCoin Unique?
PooCoin has updated its application a number of times since the release to improve functionality and add new features. For example, it introduced a feature that allows users to see the entry points directly inline on the chart to facilitate tracking a trade's progress. PooCoin also has a rug check feature that allows checking the integrity of a token. Moreover, PooCoin features a swapping option that you can use to swap tokens directly on the PooCoin app. An external tools page showcases other useful tools for BSC conveniently in one place. A dev wallet checker checks for dodgy developer action, such as rugs, slow rugs, and developer dumps.
Besides the outlined features, PooCoin also offers a couple of premium features to coin holders. Holding at least $100 worth of POOCOIN/BNB liquidity in the liquidity pool allows users to track other traders' wallets and disable ads. Holding at least $300 in the liquidity pool allows you to display your trades and enables the wallet transaction tab. Holding at least $2000 unlocks the final level, where users can view trending websites and tokens in more timescales and list the 100 most popular tokens.
Related Pages:
Check out Uniswap – the most popular decentralized exchange on Ethereum.
Check out Sushi (SUSHI) – another decentralized exchange.
Learn more about Safemoon — a popular community-driven coin.
Get the latest crypto news and latest trading insights with CoinMarketCap's education portal — Alexandria.
How Many PooCoin (POOCOIN) Coins Are There in Circulation?
The total supply of POOCOIN is 10 million tokens. 25% of that is in the deployer wallet. Each transaction is charged an 8% fee, of which 4% is redistributed and 4% is burned. No more than 100,000 POOCOIN can be traded in one transaction. This is to establish price stability and create a deflationary dynamic that keeps the token rising in the long term. Many other tokens have a similar kind of burn mechanism that is to incentivize holding the coin. Most notably, Ethereum itself introduced burning part of the transaction fees as part of its latest update.
How Is the PooCoin Network Secured?
POOCOIN is a BEP-20 token on the Binance Smart Chain (BSC).
BSC is secured through the proof-of-stake consensus mechanism. 21 validators are elected every 24 hours to validate transactions and maintain blockchain security. These validators have to stake a certain amount of BNB coins with Binance to be eligible to do so.
When Will PooCoin Trading Begin?
PooCoin was released for general sale on March 7, 2021, on PancakeSwap.
Where Can You Buy PooCoin (POOCOIN)?
POOCOIN is available on PancakeSwap (V2). If you want to learn more about cryptocurrencies and how to start buying them, you can read more here in our education portal — Alexandria.
POOCOIN价格统计
PooCoin 今日价格
PooCoin价格
¥2.05
价格变动

24h

¥0.007357

24h最低价/ 24h最高价

¥1.95 /

¥3.92

交易量

24h

¥93,670.34

数量/市值
0.008985
市场占有率

0.00%

市场排名
#5246
PooCoin市值

| | |
| --- | --- |
| 市值 | ¥10,425,452.30 |
| 完全稀释后市值 | ¥20,486,566.04 |
PooCoin 昨日价格
昨日低点/高点

¥1.92 /

¥2.23

昨日开盘价/收盘价

¥1.93 /

¥1.95

昨日变化
昨日交易量
¥66,177.83
PooCoin 价格历史记录
7日低点/高点

¥1.44 /

¥3.92

30日低点/高点

¥0.000131 /

¥6.27

90日低点/高点

¥0.000006621 /

¥7.67

52周低点/高点

¥0.000006621 /

¥252.99

历史最高点

Dec 23, 2021 (5 months ago)

¥252.99

历史最低点

Mar 21, 2022 (2 months ago)

¥0.000006621

PooCoin投资回报率
无数据
PooCoin 供应量

| | |
| --- | --- |
| 流通供应量 | 5,088,921 POOCOIN |
| 总供应量 | 5,088,921 POOCOIN |
| 最大供应量 | 10,000,000 POOCOIN |