Kindly note that the BSC and HECO contract addresses are for pegged versions of DOT.

PolkadotDOT
排名 11
货币
On 1,410,478 watchlists
Polkadot价格 (DOT)
0.0003291 BTC1.28%
0.005346 ETH1.17%

  Polkadot DOT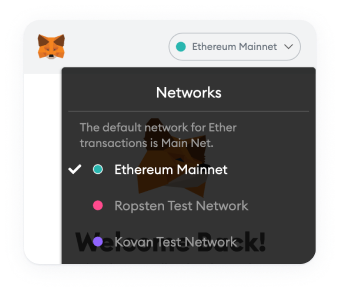 请切换钱包网络
在MetaMask应用程序中切换钱包网络以添加此合约。
DOT价格统计
Polkadot 今日价格
Polkadot价格
¥64.33
价格变动

24h

¥1.27

24h最低价/ 24h最高价

¥62.67 /

¥65.19

交易量

24h

¥3,463,270,834.92

数量/市值
0.05451
市场占有率

0.78%

市场排名
#11
Polkadot市值

| | |
| --- | --- |
| 市值 | ¥63,529,424,017.53 |
| 完全稀释后市值 | ¥70,973,776,983.64 |
Polkadot 昨日价格
昨日低点/高点

¥60.41 /

¥62.43

昨日开盘价/收盘价

¥61.15 /

¥61.80

昨日变化
昨日交易量
¥7,812,874,134.90
Polkadot 价格历史记录
7日低点/高点

¥57.68 /

¥71.70

30日低点/高点

¥49.06 /

¥109.98

90日低点/高点

¥49.06 /

¥159.21

52周低点/高点

¥49.06 /

¥368.46

历史最高点

Nov 04, 2021 (7 months ago)

¥368.46

历史最低点

Aug 20, 2020 (2 years ago)

¥18.04

Polkadot投资回报率
Polkadot 供应量

| | |
| --- | --- |
| 流通供应量 | 987,579,315 DOT |
| 总供应量 | 1,103,303,471 DOT |
| 最大供应量 | 无数据 |
Polkadot兑换为CNY的图表
Loading Data
Please wait, we are loading chart data
DOT价格统计
Polkadot 今日价格
Polkadot价格
¥64.33
价格变动

24h

¥1.27

24h最低价/ 24h最高价

¥62.67 /

¥65.19

交易量

24h

¥3,463,270,834.92

数量/市值
0.05451
市场占有率

0.78%

市场排名
#11
Polkadot市值

| | |
| --- | --- |
| 市值 | ¥63,529,424,017.53 |
| 完全稀释后市值 | ¥70,973,776,983.64 |
Polkadot 昨日价格
昨日低点/高点

¥60.41 /

¥62.43

昨日开盘价/收盘价

¥61.15 /

¥61.80

昨日变化
昨日交易量
¥7,812,874,134.90
Polkadot 价格历史记录
7日低点/高点

¥57.68 /

¥71.70

30日低点/高点

¥49.06 /

¥109.98

90日低点/高点

¥49.06 /

¥159.21

52周低点/高点

¥49.06 /

¥368.46

历史最高点

Nov 04, 2021 (7 months ago)

¥368.46

历史最低点

Aug 20, 2020 (2 years ago)

¥18.04

Polkadot投资回报率
Polkadot 供应量

| | |
| --- | --- |
| 流通供应量 | 987,579,315 DOT |
| 总供应量 | 1,103,303,471 DOT |
| 最大供应量 | 无数据 |
DOT实时行情
Polkadot 今日价格 为 ¥64.33 CNY,其 24 小时的交易量为 ¥3,463,270,835 CNY。 我们会实时更新DOT兑换为CNY的价格。 Polkadot 在过去 24 小时内增长了 2.48。 目前的 CoinMarketCap 排名为第 #11 位,其市值为 ¥63,529,424,018 CNY。 其流通供给量为 987,579,315 DOT 个货币 目前无法提供供给量上限信息。
目前 Polkadot 交易量最大的平台为 Binance, OKX, CoinFLEX, Bitget, 和 。 您可以在我们的 查找其他上市资产。
What Is Polkadot (DOT)?
Polkadot is an open-source sharded multichain protocol that connects and secures a network of specialized blockchains, facilitating cross-chain transfer of any data or asset types, not just tokens, thereby allowing blockchains to be interoperable with each other. Polkadot was designed to provide a foundation for a decentralized internet of blockchains, also known as Web3.
Polkadot is known as a layer-0 metaprotocol because it underlies and describes a format for a network of layer 1 blockchains known as parachains (parallel chains). As a metaprotocol, Polkadot is also capable of autonomously and forklessly updating its own codebase via on-chain governance according to the will of its token holder community.
Polkadot provides a foundation to support a decentralized web, controlled by its users, and to simplify the creation of new applications, institutions and services.
The Polkadot protocol can connect public and private chains, permissionless networks, oracles and future technologies, allowing these independent blockchains to trustlessly share information and transactions through the Polkadot Relay Chain (explained further down).
Polkadot's native DOT token serves three clear purposes: staking for operations and security, facilitating network governance, and bonding tokens to connect parachains .
Polkadot has four core components:
Relay Chain: Polkadot's "heart," helping to create consensus, interoperability and shared security across the network of different chains;
Parachains: independent chains that can have their own tokens and be optimized for specific use cases;
Parathreads: similar to parachains but with flexible connectivity based on an economical pay-as-you-go model;
Bridges: allow parachains and parathreads to connect and communicate with external blockchains like Ethereum.
Who Are the Founders of Polkadot?
Polkadot is the flagship protocol of Web3 Foundation, a Swiss Foundation with a mission to facilitate an open-source, fully functional and user-friendly decentralized web.
Polkadot's founders are Dr. Gavin Wood, Robert Habermeier and Peter Czaban.
Wood, Web3 Foundation's president, is the most well-known of the trio thanks to his industry influence as Ethereum co-founder, Parity Technologies founder and the creator of the smart contract coding language Solidity. Wood is also credited with coining the term Web3.
Habermeier is a Thiel Fellow and accomplished blockchain and cryptography researcher and developer. Czaban is the former Technology Director at Web3 Foundation, with a wealth of experience across highly specialized fintech industries.
What Makes Polkadot Unique?
Polkadot is a sharded multichain network, meaning it can process many transactions on several chains in parallel ("parachains"). This parallel processing power improves scalability.
Custom blockchains are quick and easy to develop using the Substrate framework and Substrate blockchains are designed to be easy to connect to Polkadot's network. The network is also highly flexible and adaptive, allowing the sharing of information and functionality between participants. Polkadot can be automatically upgraded without the need for a fork in order to implement new features or remove bugs.
The network has a highly sophisticated user-driven governance system where all token holders have a vote in how the network is run. Teams can customize their own blockchain's governance on Polkadot based on their needs and evolving conditions. Nominators, validators, and collators all fulfil various duties to help secure and maintain the network and eradicate bad behavior.
At the end of 2021, Polkadot successfully concluded its first Parachain auctions. The Parachain auctions followed an un-permissioned candle auction system. The winning bid is the highest bid at the random moment the auction ends.
Polkadot assigned the first five slots to the following auction winners: Acala, Moonbeam, Astar, Parallel and Clover. These projects will have their parachain slots locked in for 96 weeks, guaranteed by the DOT bidders committed as collateral. As customary on Polkadot, all projects had previously been battle-tested on its de-facto testnet Kusama.
Related Pages:
Learn more about Cosmos (ATOM).
Learn more about Ethereum (ETH).
Learn more about Cardano (ADA)..
Curious about the crypto space? Read our educational section — Alexandria.
Want to keep track of Polkadot prices live? Download the CoinMarketCap mobile app!
Want to convert the Polkadot price today to your desired fiat currency? Check out CoinMarketCap exchange rate calculator.
To learn more about this project, check out our deep dive of Polkadot.
Learn more about Parachains and blockchain bridges from the Web3 foundation.
How Many Polkadot (DOT) Tokens Are There in Circulation?
Following the network's redenomination after a referendum on Polkadot, DOT balances increased by 100, so one old DOT was equivalent to 100 new DOT. This meant that the initial maximum supply of 10 million old DOT in August 2020 became 1 billion new DOT tokens. The redenomination was undertaken purely to avoid the use of small decimals and make calculation easier. While all balances were increased by a factor of one hundred, this did not impact the distribution of DOT or holders' proportional share.
Polkadot's first initial coin offering (ICO) was held in October 2017, and the Polkadot price was $0.29, with 2.24 million tokens offered. The second ICO was held in July 2020, and the Polkadot price offered was $1.25, and 342,080 DOT tokens were sold.
How Is the Polkadot Network Secured?
The network uses an NPoS (nominated proof-of-stake) mechanism with validators and nominators.Nominators back validators with their tokens. These staked tokens maximize chain security by making it prohibitively expensive to misbehave.
Validators are staked on the Relay Chain and confirm transactions coming from the different parachains. This unique validity scheme enables chains to interact with each other securely under the same rules, yet remain independently governed.
Where Can You Buy Polkadot (DOT)?
The top exchanges for Polkadot (DOT) trading are currently Binance, Huobi Global, OKEx, Coinbase, KuCoin and more. You can find others listed on the Polkadot's markets page on CoinMarketCap.
You can now also buy cryptocurrencies like Bitcoin and Ethereum directly by credit card in the fiat currency of your choice. To find out how, read more here.
To check Polkadot price live in the fiat currency of your choice, you can use CoinMarketCap's converter feature directly on the Polkadot currency page.
Here are some other articles that you may be interested in: