PogCoinPOG
PogCoin价格 (POG)
0.000000000202 BTC0.32%
0.000000002907 ETH2.02%

  PogCoin POG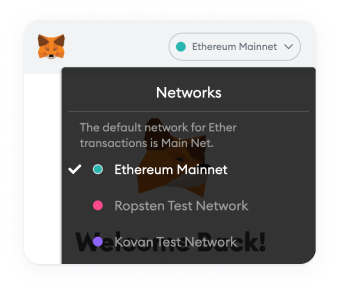 请切换钱包网络
在MetaMask应用程序中切换钱包网络以添加此合约。
PogCoin to CNY Chart
Loading Data
Please wait, we are loading chart data
POG实时行情
PogCoin 今日价格 为 ¥0.000055 CNY,其 24 小时的交易量为 暂不提供。 PogCoin 在过去 24 小时内下跌了 1.58。 目前的 CoinMarketCap 排名为第 #6583 位,其市值为 暂不提供。 目前无法提供流通供给量信息 此外,供给量上限为100,000,000,000 POG 个货币。
What Is PogCoin (POG)?
PogCoin (POG = Play/er of the game) aims to be the true gamer's currency. One that embraces the gaming/streaming industry and thrives off of being a community-orientated cryptocurrency. By implementing blockchain technology, they have set out to become a revolutionising gaming token with various use cases.
Gaming does not discriminate, and so, the founders at PogCoin felt the need to create a community where both types of gamers feel welcome. PogCoin is designed to bridge together revolutionising technology with gaming, and establish a single platform that hosts a variety of products, such as; a NFT marketplace, tournament organiser app, streaming platform, PogCoin Virtual Arcade, etc.
PogCoin hosts daily/weekly community gaming sessions and tournaments, of which players can win retro gaming systems and token/NFT airdrops. The games that they play, include both retro and modern games, such as; Mario Kart, Warzone, Minecraft, FIFA and much more!
POG is a token that is used for:
NFT marketplace currency.
Payment method for the upcoming tournament organisation app.
Prize incentive for tournaments and eSports competitions.
With more utilising features being added constantly.
POG Tokenomics Include:
POG has a total tax of 10%.

4% Auto-redistribution of POG tokens to holders.
4% Auto-liquidity, added to the liquidity pool to further strengthen it.

Auto-redistribution is a hard-coded staking method, which is an incentive for long-term holders.
Auto-liquidity allows for a constant source of liquidity to be provided, supporting trades without the need to manually provide liquidity.
Allocated wallets for marketing have been set prior to our launch to ensure that they have enough capital to apply for exchanges, promote their brand and grow PogCoin further.
50% of the POG supply has also been burned, and will continue to be burned as the milestones/goals on the PogCoin roadmap is completed.
How Many POG Coins Are There in Circulation? 
PogCoin launched on the Binance Smart Chain on May 12, 2021 with 100 billion POG tokens initially created. The Initial presale was then followed on May 18, 2021. 50 billion POG tokens (50%) was burned shortly after the contract deployment and there are currently 47 billion POG in circulation.

Who Are the Founders of PogCoin? 
The original idea for PogCoin was created by Idiris Yunis, who became intrigued within blockchain technology and paired his curiosity with his passion for gaming. 
He then set up a founding team, with co-founders such as; Mohamed Omar (Marketing) and Ilyas Yunis (Community Manager). With backing from reputable crypto-orientated community owners and experienced advisors, they were able to rapidly build their community. 
Shortly after a month of launching, they are now setting up their first PogCoin headquarters. Starting off with 3-4 core members, they plan to grow more in the future and expand our reach.
Where Can I Buy POG?
POG is available for buying and trading on a growing number of centralised and decentralised exchanges. PogCoin is currently using the PancakeSwap exchange as their main trading platform, whilst they transition to larger exchanges.
As of now due to their automated tax function, most exchanges do not support this feature and will need to integrate it within their platforms. Therefore, they will continue to prioritise trading on the PancakeSwap exchange.
POG价格统计
PogCoin 今日价格
PogCoin价格
¥0.00005509
价格变动

24h

¥-0.000001132

24h最低价/ 24h最高价

¥0.00005495 /

¥0.00005831

交易量

24h

无数据
数量/市值
无数据
市场占有率
无数据
市场排名
#6583
PogCoin市值

| | |
| --- | --- |
| 市值 | 无数据 |
| 完全稀释后市值 | ¥5,508,534.50 |
PogCoin 昨日价格
昨日低点/高点

¥0.00005511 /

¥0.00005832

昨日开盘价/收盘价

¥0.00005627 /

¥0.00005516

昨日变化
昨日交易量
无数据
PogCoin 价格历史记录
7日低点/高点

¥0.00005495 /

¥0.00006296

30日低点/高点

¥0.00005269 /

¥0.0000831

90日低点/高点

¥0.0000421 /

¥0.00008465

52周低点/高点

¥0.0000421 /

¥0.00008465

历史最高点

Aug 26, 2021 (a month ago)

¥0.00008465

历史最低点

Jul 20, 2021 (2 months ago)

¥0.0000421

PogCoin投资回报率
PogCoin 供应量

| | |
| --- | --- |
| 流通供应量 | 无数据 |
| 总供应量 | 100,000,000,000 POG |
| 最大供应量 | 100,000,000,000 POG |