Metahero

HERO
排名 607
代币
On 399,993 watchlists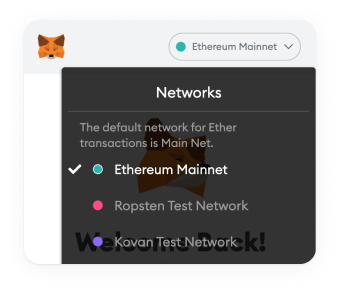 请切换钱包网络
在MetaMask应用程序中切换钱包网络以添加此合约。

CertiK

Metahero标签
Category
Industry
Platform
自述标签
Sports
Collectibles & NFTs
Gaming
Entertainment
Binance Chain
BNB Smart Chain
Metahero价格 (HERO)
0.0000001571 BTC1.56%
0.000002452 ETH1.94%

  Metahero HERO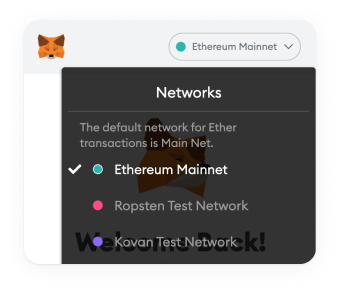 请切换钱包网络
在MetaMask应用程序中切换钱包网络以添加此合约。

CertiK

Metahero标签
Category
Industry
Platform
自述标签
Sports
Collectibles & NFTs
Gaming
Entertainment
Binance Chain
BNB Smart Chain
Metahero兑换为CNY的图表
Loading Data
Please wait, we are loading chart data
HERO价格统计
Metahero 今日价格
Metahero价格
¥0.03069
价格变动

24小时

-¥0.0002339

24h最低价/ 24h最高价

¥0.03037 /

¥0.03089

交易量

24小时

¥5,719,652

数量/市值
0.03657
市场占有率

0.00%

市场排名
#607
Metahero市值

| | |
| --- | --- |
| 市值 | ¥156,383,268 |
| 完全稀释后市值 | ¥306,896,026 |
Metahero 昨日价格
昨日低点/高点

¥0.03039 /

¥0.03094

昨日开盘价/收盘价

¥0.03066 /

¥0.03085

昨日变化
昨日交易量
¥5,334,887
Metahero 价格历史记录
7日低点/高点

¥0.02937 /

¥0.03149

30日低点/高点

¥0.0284 /

¥0.0361

90日低点/高点

¥0.02301 /

¥0.04355

52周低点/高点

¥0.01435 /

¥0.3724

历史最高点

Dec 03, 2021 (a year ago)

¥1.7299

历史最低点

Sep 21, 2022 (6 months ago)

¥0.01435

Metahero投资回报率
无数据
Metahero 供应量

| | |
| --- | --- |
| 流通供应量 | 5,095,643,290 HERO |
| 总供应量 | 9,766,213,274 HERO |
| 最大供应量 | 10,000,000,000 HERO |
HERO实时行情
Metahero 今日价格 为 ¥0.030690 CNY,其 24 小时的交易量为 ¥5,719,652 CNY。 我们会实时更新HERO兑换为CNY的价格。 Metahero 在过去 24 小时内下跌了 0.31。 目前的 CoinMarketCap 排名为第 #607 位,其市值为 ¥156,383,268 CNY。 其流通供给量为 5,095,643,290 HERO 个货币 此外,供给量上限为10,000,000,000 HERO 个货币。
目前 Metahero 交易量最大的平台为 Bybit, CoinW, CoinTiger, BingX, 和 。 您可以在我们的 查找其他上市资产。
To learn more about this project, check out our deep dive into MetaHero.
What Is Metahero (HERO)?
Metahero is a deflationary real utility token that uses an ultra-realistic 3D technology to generate 3D avatars and virtual objects for use across social media, games, fashion, art, and medicine. Launched in June of 2021, with an initial seed fund of $10 million, Metahero hopes to take cryptocurrency adoption to the next level by catalyzing our evolution into a parallel digital universe. Metahero promotes the idea of metscanning―the realistic scanning and transformation of real-life objects into useful avatars within the metaverse. The revolutionary idea will crystallize Metahero as a bridge between reality and the digital world. Metahero's technology connects artists, entrepreneurs, and gamers in unique ways. One way is through its native token, HERO, which employs real business use cases that span across social media, and art. Moreover, Metahero spearheads a revolutionary metascanning technology fit with some of the best graphic rendering capabilities in history.
Who Are the Founders of Metahero?
Robert Gryn, the founder and CEO of Metahero is a serial technology entrepreneur and startup manager. He has grown multiple projects through both self and seed-funding, and has even received recognition from Forbes and the Financial Times 1000. He has built some of the fastest-growing companies in Europe, some of which boast a growth of over 13,000%.
Piotr Harwas, another key figure at Metahero, is the CEO of Wolf-Studios, Metahero's most strategic partner. Piotr also heads a number of tech startups and is behind the design of Metahero's revolutionary 3D scanner.
Jeremy Lopez and Marcin Gracjar are also influential in the crypto space, presently serving as the COO and Head of Product at Metahero, respectively. Before joining Metahero, they both worked with Robert at Codewise, a global anti-fraud technology startup recognized by the World Economic Forum.
What Makes Metahero Unique?
With plans to install 12 Metahero 3D chambers across the globe, Metahero will offer over 100,000 people the chance to scan themselves or other items each year. The 3D realistic avatars generated by metascanning present the first use case for Metahero. To help promote this project, a number of artists, celebrities, and influencers will be tapped to encourage the use of Metahero's metascanner. Moreover, gaming companies can utilize the metascanning technology to create the best gaming experience in the metaverse.
Museums can also fuse perfectly into the metaverse with Metahero. Their collections can be scanned and stored to digitize exhibitions. The experience will resemble everyday life which makes Metahero even more important in an increasingly remote world.
How is Metahero Profitable?
With 2.7 billion gamers worldwide, most of whom are now cryptocurrency users, Metahero will appeal directly to its target sector multiplying its earning potential. Another crucial market for Metahero is social media, which now has over 4 billion users. Metahero will generate fees from its metascanners, with the cost of scanning decreasing as adoption grows. 3D NFT generation fees and marketplace transaction fees will also function as a source of revenue for the project. The biggest potential revenue will be from partnerships which could see big players like Tencent, and Nintendo. The project clearly states its expected operating expenses and fact-checked financial projections on its website and whitepaper. Founder, Robert Gryn has been consistent with his YouTube uploads, showing a huge commitment from the team. The 3D metascanning technology has also been tested and verified for widespread adoption.
Related Pages:
https://coinmarketcap.com/currencies/enjin-coin/
https://coinmarketcap.com/currencies/decentraland/
https://coinmarketcap.com/currencies/decentraland/
https://coinmarketcap.com/alexandria
How Many Metahero (HERO) Coins Are There in Circulation?
There is a total maximum supply of 10 billion HERO. Of this quantity, 10% or 1 billion HERO will be sold in a private sale; Another 10% will be sold in a public sale; 20%, or 2 billion HERO, will be locked in the liquidity pool. 10% will also be locked in the company reserve, from which 100 million HERO will be unlocked biannually; 30% of the total HERO supply, or 3 billion HERO, will be used for exchange listing, strategic partnership, and marketing.
The team plans to lock 50% of the amount allocated to each of these categories, unlocking 10% of the other 50% every month. Finally, Metahero plans to reserve 20% of the total token supply for the team and advisors, with a 30-month lock period, with 10% unlocked every 3 months. The initial funds for the project are provided by founder Robert Gryn, and since the project doesn't disproportionately allocate tokens to anyone, Metahero may indeed sound promising.
How Is the Metahero Network Secured?
Metahero runs on Binance Smart Chain and shares the same proof-of-staked-authority consensus algorithm which allows interoperability, lower fees, and faster transaction speed. Proof-of-staked-authority, a.k.a PoSA, solves the scalability problems of proof-of-stake by pre-approving participants that validate blocks and act as moderators of the system. The algorithm is unique in that everyone who wants to be a validator must stake the same amount of funds like every other validator. With the PoSA, consensus validators, token holders, developers, and users can benefit from a dual-chain architecture that benefits users and offers fast and low-cost transactions.
When Will Metahero Trading Begin?
Metahero is already listed on PancakeSwap with a market cap of $885 million. You can find the token using the contact address provided on the official website or see the HERO token details here on CoinMarketCap.
Can Metahero Hit $1?
HERO reached its all-time high of $0.179 on October 13, 2021. It hit a low of $0.08 on October 22, before steadying at $0.09. Technically it is hard to say that HERO will reach $1 anytime soon unless the team doubles down on their marketing efforts. Even at that, the token needs a massive pump to see a 1000% increase anytime soon.
Where Can You Buy Metahero (HERO)?
You can buy HERO tokens on PancakeSwap using a connected Web3 wallet. If you are new to DeFi, you will find this guide on using PancakeSwap helpful.
HERO价格统计
Metahero 今日价格
Metahero价格
¥0.03069
价格变动

24小时

-¥0.0002339

24h最低价/ 24h最高价

¥0.03037 /

¥0.03089

交易量

24小时

¥5,719,652

数量/市值
0.03657
市场占有率

0.00%

市场排名
#607
Metahero市值

| | |
| --- | --- |
| 市值 | ¥156,383,268 |
| 完全稀释后市值 | ¥306,896,026 |
Metahero 昨日价格
昨日低点/高点

¥0.03039 /

¥0.03094

昨日开盘价/收盘价

¥0.03066 /

¥0.03085

昨日变化
昨日交易量
¥5,334,887
Metahero 价格历史记录
7日低点/高点

¥0.02937 /

¥0.03149

30日低点/高点

¥0.0284 /

¥0.0361

90日低点/高点

¥0.02301 /

¥0.04355

52周低点/高点

¥0.01435 /

¥0.3724

历史最高点

Dec 03, 2021 (a year ago)

¥1.7299

历史最低点

Sep 21, 2022 (6 months ago)

¥0.01435

Metahero投资回报率
无数据
Metahero 供应量

| | |
| --- | --- |
| 流通供应量 | 5,095,643,290 HERO |
| 总供应量 | 9,766,213,274 HERO |
| 最大供应量 | 10,000,000,000 HERO |