MEMEXMEMEX
MEMEX价格 (MEMEX)
0.0000004357 BTC0.32%
0.000006211 ETH0.94%

  MEMEX MEMEX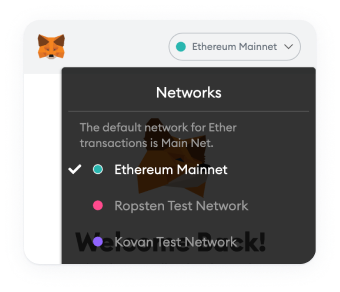 请切换钱包网络
在MetaMask应用程序中切换钱包网络以添加此合约。
MEMEX to CNY Chart
Loading Data
Please wait, we are loading chart data
MEMEX实时行情
MEMEX 今日价格 为 ¥0.121867 CNY,其 24 小时的交易量为 暂不提供。 MEMEX 在过去 24 小时内增长了 3.82。 目前的 CoinMarketCap 排名为第 #6417 位,其市值为 暂不提供。 目前无法提供流通供给量信息 此外,供给量上限为10,000,000 MEMEX 个货币。
MEMEX is the first cross-chain token with an automated market-making (AMM) decentralized exchange (DEX), Yield Farming, and Staking platform on Binance Smart Chain fully dedicated to hosting only MEME-themed tokens.
It's fast, cheap, and anyone can use it.
Why MEME tokens?
Simple. There is a huge demand for such projects, like gambling, people are looking for HIGH RISK/ HIGH REWARD new projects to invest in. Why don't we just host them under one hood?
The volume generated by trading MEME-themed tokens is amazing, more than $1.3+ BILLION volume in just 24h. MEMEX holders and Liquidity Providers will benefit fully out of fees generated by our DEX.
MEMEX will charge 0.30% of each swap that is happening on DEX and distributes equally to each Liquidity provider based on the % share they own. What issue MEMEX is going to solve?
Due to the high number of tokens being created lately, most of them find hard time to list on "Cryptocurrency Prices by Market Cap" websites and gain exposure by getting lost in a large number of other projects.
MEMEX is creating its own "Cryptocurrency Prices by Market Cap" website called MeMarketcap.com that is already purchased and ready to start the development.
According to Alexa, the internet traffic monitoring website, CoinMarketCap is the 570th most popular site in the world. Binance, in comparison, is ranked 1,691. The Block also notes that CoinMarketCap receives 80% more traffic than Binance.
https://coingeek.com/binance-rumored-to-acquire-coinmarketcap-for-400m/​
Another big issue MEMEX is going to solve is the exposure MEME tokens lack when a simple user is browsing the Uniswap, since those tokens can't be listed on Top Market Watching websites, they are invisible to 98% of potential users.

ADS, all hate them but love when they help on finding a token that ends up a profitable trade. MEMEX will have a dedicated HOME page, pretty similar to Dextools where users will be able to view trending MEME tokens and sponsored ones. What is $MEMEX?
$MEMEX is the native currency to MEMEX.EXCHANGE. It's required to participate in most of our initiatives, liquidity mining campaigns, and liquidity pools.
MEMEX价格统计
MEMEX 今日价格
MEMEX价格
¥0.1218
价格变动

24h

¥0.003954

24h最低价/ 24h最高价

¥0.1127 /

¥0.1229

交易量

24h

无数据
数量/市值
无数据
市场占有率
无数据
市场排名
#6417
MEMEX市值

| | |
| --- | --- |
| 市值 | 无数据 |
| 完全稀释后市值 | ¥1,218,084.03 |
MEMEX 昨日价格
昨日低点/高点

¥0.1127 /

¥0.1231

昨日开盘价/收盘价

¥0.119 /

¥0.1131

昨日变化
昨日交易量
无数据
MEMEX 价格历史记录
7日低点/高点

¥0.1127 /

¥0.1422

30日低点/高点

¥0.1127 /

¥0.1699

90日低点/高点

¥0.08453 /

¥0.2973

52周低点/高点

¥0.08453 /

¥1.59

历史最高点

Jun 09, 2021 (3 months ago)

¥1.59

历史最低点

Jul 20, 2021 (2 months ago)

¥0.08453

MEMEX投资回报率
无数据
MEMEX 供应量

| | |
| --- | --- |
| 流通供应量 | 无数据 |
| 总供应量 | 无数据 |
| 最大供应量 | 10,000,000 MEMEX |