MAGIC

MAGIC
排名 142
代币
On 38,680 watchlists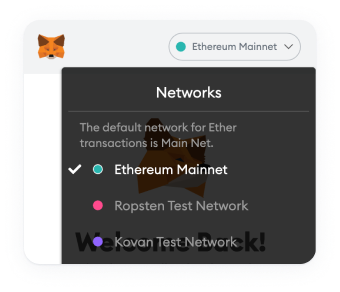 请切换钱包网络
在MetaMask应用程序中切换钱包网络以添加此合约。
MAGIC标签
Category
Industry
Platform
Self-Reported Tags
Collectibles & NFTs
DAO
Ethereum Ecosystem
Layer 2
Web3
MAGIC价格 (MAGIC)
0.00003229 BTC1.23%
0.000465 ETH1.11%

  MAGIC MAGIC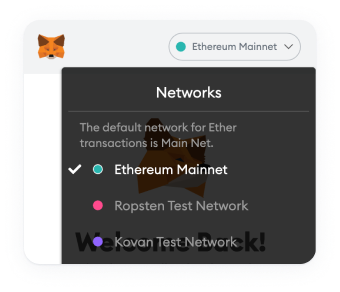 请切换钱包网络
在MetaMask应用程序中切换钱包网络以添加此合约。
MAGIC标签
Category
Industry
Platform
Self-Reported Tags
Collectibles & NFTs
DAO
Ethereum Ecosystem
Layer 2
Web3
MAGIC兑换为CNY的图表
Loading Data
请耐心等待,我们正在加载图表数据
MAGIC价格统计
MAGIC 今日价格
MAGIC价格
¥6.0886
价格变动

24小时

-¥0.1275

24h最低价/ 24h最高价

¥6.0402 /

¥6.2404

交易量

24小时

¥178,909,753

数量/市值
0.1355
市场占有率

0.02%

市场排名
#142
MAGIC市值

| | |
| --- | --- |
| 市值 | ¥1,320,256,471 |
| 完全稀释后市值 | ¥2,117,108,238 |
MAGIC 昨日价格
昨日低点/高点

¥6.0449 /

¥6.2888

昨日开盘价/收盘价

¥6.1350 /

¥6.1289

昨日变化
昨日交易量
¥201,325,606
MAGIC 价格历史记录
7日低点/高点

¥6.0402 /

¥7.6537

30日低点/高点

¥5.5753 /

¥7.8183

90日低点/高点

¥5.5753 /

¥14.61

52周低点/高点

¥1.5208 /

¥16.40

历史最高点

Feb 19, 2022 (a year ago)

¥45.03

历史最低点

Nov 18, 2021 (2 years ago)

¥1.3098

MAGIC投资回报率
无数据
MAGIC 供应量

| | |
| --- | --- |
| 流通供应量 | 216,839,016 MAGIC |
| 总供应量 | 339,645,510 MAGIC |
| 最大供应量 | 347,714,007 MAGIC |
MAGIC实时行情
MAGIC 今日价格 为 ¥6.09 CNY,其 24 小时的交易量为 ¥178,909,753 CNY。 我们会实时更新MAGIC兑换为CNY的价格。 MAGIC 在过去 24 小时内下跌了 1.61。 目前的 CoinMarketCap 排名为第 #142 位,其市值为 ¥1,320,256,471 CNY。 其流通供给量为 216,839,016 MAGIC 个货币 此外,供给量上限为347,714,007 MAGIC 个货币。
目前 MAGIC 交易量最大的平台为 Binance, BTCEX, CoinW, OKX, 和 。 您可以在我们的 查找其他上市资产。
What Is Magic (MAGIC)?
MAGIC is the utility token that connects gaming communities in the Treasure Metaverse: a decentralized NFT ecosystem which sits on Arbitrum, one of Ethereum's Layer 2 scaling solutions.
MAGIC is a cross-game currency that connects games, players, metaverses, and communities, all within Web 3.0. The token was launched in September 2021 so its community could buy and sell in-game NFTs on Treasure. It also acts as a reserve currency for Treasure's metaverse.
Players can earn MAGIC tokens by gaming, mining, and participating in Bridgeworld, Treasure's flagship game. Treasure now hosts twelve other games on its platform, some of which allow you to use and generate MAGIC tokens like in Bridgeworld. These include Beacon, a free-to-play fantasy action rogue-lite RPG; and Realm, a world-building and exploration game.
Who Are the Founders of Magic?
Treasure, the platform served by MAGIC, was established by three co-founders: John Patten (Strategy), Gaarp (Growth), and Karel Vuong (Operations). Not much is known about the team's experience prior to launching Treasure.
Treasure and $MAGIC are operated by a decentralized autonomous organization (DAO), which consists of 36 community contributors. The DAO's team members include experienced developers, product managers, economists, creative marketers, artists, and many enthusiastic gamers.
What Makes Magic (MAGIC) Unique?
MAGIC is the official currency of the Treasure ecosystem. It acts as a cross-metaverse currency that links together separate gaming communities. It was designed to become increasingly scarce over time as more players join the ecosystem.
You can earn and use MAGIC tokens in Bridgeworld, Treasure's flagship game, and in Treasure's twelve other games. You can also stake MAGIC tokens in the Atlas Mine in order to help govern the Treasure platform.
Treasure is a community-driven gaming project: small gaming communities are at the center of its ecosystem. Each smaller gaming community is "connected through lore, guilds, resources, and MAGIC." These separate communities can trade NFTs and collaborate using MAGIC tokens. More established communities can, for instance, use MAGIC to help develop new or emerging projects.
Treasure integrates DeFi, NFTs and gaming into its ecosystem as three separate elements: there's MAGIC, the cross-game digital currency; Treasures, which are in-game NFT items; and Legions, the platform's in-game NFT characters. MAGIC tokens let you transform Treasure NFTs into productive assets, and Legions help you earn Treasure NFTS and mine MAGIC tokens.
Related Pages:
Read about Adventure Gold (AGLD).
Read about Axie Infinity (AXS) and CryptoZoon (ZOON).
Check out the ultimate guide to the Arbitrum ecosystem by CMC Alexandria.
Learn more about non-fungible tokens (NFTs) with CMC glossary.
CoinMarketCap takes a deep dive into GameFi.
How Many Magic (MAGIC) Coins Are There in Circulation?
$MAGIC is an ERC-20 token with a maximum supply of 347,714,007 coins. It's a deflationary token whose holders can vote on governance matters in the Treasure ecosystem.
MAGIC was distributed at the following ratios:
Treasure Farm: 33%
Extraction (Mining): 25%
Staking / Liquidity: 17%
Ecosystem Development Fund: 15%
Team / Contributors: 10%
As of January 2023, MAGIC's circulating supply is  211,674,541 / 347,714,007 (61%).
How Is the Magic Network Secured?
Treasure and MAGIC were built on Arbitrum, a layer-2 scaling solution which sits on Ethereum. MAGIC is therefore secured by Ethereum's Layer-1 proof-of-stake (PoS) consensus mechanism.
Where Can You Buy Magic (MAGIC)?
As of January 2023, MAGIC is listed on Binance, Coinbase Exchange, Uniswap (V2) and Uniswap (V3), SushiSwap, Gate.io, OKX, Huobi, Bybit, Bitget, MEXC, LBank, CoinEx, BitMart, BTCEX and BitForex.
Want to keep track of MAGIC prices live? Download the CMC mobile app.
What are the top NFT games? Find out with CMC Alexandria.
MAGIC价格统计
MAGIC 今日价格
MAGIC价格
¥6.0886
价格变动

24小时

-¥0.1275

24h最低价/ 24h最高价

¥6.0402 /

¥6.2404

交易量

24小时

¥178,909,753

数量/市值
0.1355
市场占有率

0.02%

市场排名
#142
MAGIC市值

| | |
| --- | --- |
| 市值 | ¥1,320,256,471 |
| 完全稀释后市值 | ¥2,117,108,238 |
MAGIC 昨日价格
昨日低点/高点

¥6.0449 /

¥6.2888

昨日开盘价/收盘价

¥6.1350 /

¥6.1289

昨日变化
昨日交易量
¥201,325,606
MAGIC 价格历史记录
7日低点/高点

¥6.0402 /

¥7.6537

30日低点/高点

¥5.5753 /

¥7.8183

90日低点/高点

¥5.5753 /

¥14.61

52周低点/高点

¥1.5208 /

¥16.40

历史最高点

Feb 19, 2022 (a year ago)

¥45.03

历史最低点

Nov 18, 2021 (2 years ago)

¥1.3098

MAGIC投资回报率
无数据
MAGIC 供应量

| | |
| --- | --- |
| 流通供应量 | 216,839,016 MAGIC |
| 总供应量 | 339,645,510 MAGIC |
| 最大供应量 | 347,714,007 MAGIC |