Gains Network

GNS
排名 223
代币
On 21,256 watchlists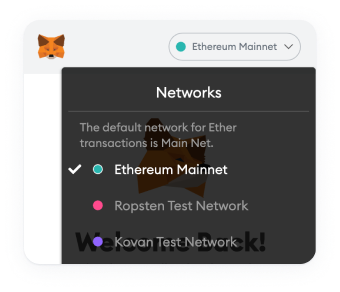 请切换钱包网络
在MetaMask应用程序中切换钱包网络以添加此合约。

CertiK

Gains Network标签
自述标签
Decentralized Exchange (DEX) Token
DeFi
Derivatives
Smart Contracts
Staking
DApp
Yield Farming
DEX
DeFi 2.0
Gains Network价格 (GNS)
0.0002921 BTC10.24%
0.004625 ETH6.94%

  Gains Network GNS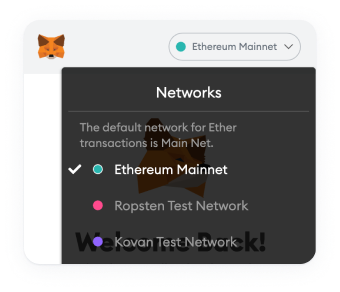 请切换钱包网络
在MetaMask应用程序中切换钱包网络以添加此合约。

CertiK

Gains Network标签
自述标签
Decentralized Exchange (DEX) Token
DeFi
Derivatives
Smart Contracts
Staking
DApp
Yield Farming
DEX
DeFi 2.0
Gains Network兑换为CNY的图表
Loading Data
Please wait, we are loading chart data
GNS价格统计
Gains Network 今日价格
Gains Network价格
¥56.05
价格变动

24小时

-¥5.17

24h最低价/ 24h最高价

¥54.88 /

¥64.24

交易量

24小时

¥255,378,495

数量/市值
0.1496
市场占有率

0.00%

市场排名
#223
Gains Network市值

| | |
| --- | --- |
| 市值 | ¥1,707,008,113 |
| 完全稀释后市值 | ¥1,707,008,113 |
Gains Network 昨日价格
昨日低点/高点

¥59.53 /

¥64.24

昨日开盘价/收盘价

¥61.97 /

¥61.46

昨日变化
昨日交易量
¥186,571,177
Gains Network 价格历史记录
7日低点/高点

¥47.60 /

¥68.15

30日低点/高点

¥37.59 /

¥72.87

90日低点/高点

¥19.37 /

¥85.63

52周低点/高点

¥3.56 /

¥85.63

历史最高点

Feb 17, 2023 (a month ago)

¥85.63

历史最低点

Nov 29, 2021 (a year ago)

¥1.78

Gains Network投资回报率
Gains Network 供应量

| | |
| --- | --- |
| 流通供应量 | 30,453,619 GNS |
| 总供应量 | 30,453,619 GNS |
| 最大供应量 | 无数据 |
GNS实时行情
Gains Network 今日价格 为 ¥56.05 CNY,其 24 小时的交易量为 ¥255,378,495 CNY。 我们会实时更新GNS兑换为CNY的价格。 Gains Network 在过去 24 小时内下跌了 8.04。 目前的 CoinMarketCap 排名为第 #223 位,其市值为 ¥1,707,008,113 CNY。 其流通供给量为 30,453,619 GNS 个货币 目前无法提供供给量上限信息。
目前 Gains Network 交易量最大的平台为 Binance, BingX, Deepcoin, Bybit, 和 。 您可以在我们的 查找其他上市资产。
Gains Network is developing gTrade, a liquidity-efficient, powerful, and user-friendly decentralized leveraged trading platform.
Our uniquely designed synthetic architecture makes gTrade more capital efficient than any existing platform, allows for low trading fees, and a wide range of leverages and pairs: up to 150x on cryptos, 1000x on forex, 100x on stocks, and 35x on indices.
The protocol revolves around the ecosystem's ERC20 utility token (GNS) and ERC721 utility token (NFTs). GNS and the NFTs are designed to be actively used within the platform (utility) and to allow ownership of the protocol through revenue capture & governance (soon). It includes GNS holders receiving platform fees through Single Sided Staking, burning of GNS using platform revenue, NFT holders getting reduced spread and boosted rewards, as well as NFT bots executing limit orders and liquidations.
Long-term vision gTrade becomes the most adopted decentralized leveraged trading platform. Gains Network becomes a DAO governed by the $GNS token (or a derivative like $veGNS). Its only goal is to create great DeFi products that bring revenue that can be distributed in a $GNS staking pool. Development scales horizontally, any team can create governance proposals to receive funding from the governance and create cutting-edge products that bring revenue to $GNS holders.
GNS价格统计
Gains Network 今日价格
Gains Network价格
¥56.05
价格变动

24小时

-¥5.17

24h最低价/ 24h最高价

¥54.88 /

¥64.24

交易量

24小时

¥255,378,495

数量/市值
0.1496
市场占有率

0.00%

市场排名
#223
Gains Network市值

| | |
| --- | --- |
| 市值 | ¥1,707,008,113 |
| 完全稀释后市值 | ¥1,707,008,113 |
Gains Network 昨日价格
昨日低点/高点

¥59.53 /

¥64.24

昨日开盘价/收盘价

¥61.97 /

¥61.46

昨日变化
昨日交易量
¥186,571,177
Gains Network 价格历史记录
7日低点/高点

¥47.60 /

¥68.15

30日低点/高点

¥37.59 /

¥72.87

90日低点/高点

¥19.37 /

¥85.63

52周低点/高点

¥3.56 /

¥85.63

历史最高点

Feb 17, 2023 (a month ago)

¥85.63

历史最低点

Nov 29, 2021 (a year ago)

¥1.78

Gains Network投资回报率
Gains Network 供应量

| | |
| --- | --- |
| 流通供应量 | 30,453,619 GNS |
| 总供应量 | 30,453,619 GNS |
| 最大供应量 | 无数据 |