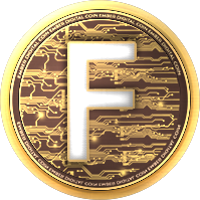 Forgotten Coin

FTC
自述标签
PoS

Art

Marketplace

Collectibles & NFTs

查看全部
Forgotten Coin标签
自述标签
PoS
Art
Marketplace
Collectibles & NFTs
Crowdfunding
Gaming
Entertainment
Smart Contracts
BNB Smart Chain
Software
Metaverse
Play To Earn
Web3
状态
As the project is relatively new, please review our
disclaimer
关于 Forgotten Coin
What Is Forgotten Coin (FTC)?
Our first installment in the Forgotten Metaverse is "Forgotten Chain". A MMORPG set in a Fantasy Medieval World that will have a world split into three kingdoms, Taria, Drakary and Xaetha, always in conflict over power and land. The world is one filled with mystical energies, dangerous creatures and always in need for a new hero to rid the world of its dangers and bring his kingdom to the top.
We took our inspiration from the real world and we will allow players to transform their in-game progress into conventional currency by creating an active economy, backed by our own coin, which the community helped us name: FTC (Forgotten Coin). FTC can be earned performing in-game activities or by owning a business offering services that players need to unlock additional areas of the Metaverse.
Who Are the Founders of Forgotten Metaverse?
Forgotten Studio Ltd. was created in 2021 by Nistor Alexandru - a cyber security analyst with a team primarily based in Romania. It was co-founded with Coriiu David(CTO) and Rusu Vlad(COO).
Nistor Alexandru is the current CEO of the company. Alexandru has good knowledge of game design and quality assurance from Ubisoft and in cyber security from SecureWorks.
Along with his friend, Rusu Vlad, which is the project manager and credited as COO of the platform, also a cyber security analyst with extensive knowledge in almost any field.
And a fresh masterand, Coriiu David, a front-end web developer and a blockchain developer who is credited as a co-founder.
In total, the Forgotten Chain team consists of 12 full-time employees - many of whom have experience with game development, working on many small and big projects in the past.
How Many Forgotten Coins (FTCs) Are There in Circulation?
Forgotten Coin (FTC) is the in-game currency that can be earned by playing the game. The total supply of FTC is 5 billions according to the following distribution: * Private ICO - 3% (5% at TGE, 5% unlock every month) * Public ICO - 7% (5% at TGE, 5% unlock every month) * Development Team - 10% (1% unlock every month for 10 months, then 5% unlock every month for 18 months) * Main Game - 70% (10% at TGE, 10% unlock every year) * Lite Game - 5% (100% unlock) * Liquidity - 3% (100% unlock) * Marketing - 2% (100% unlock)
How Is the Forgotten Coin Network Secured?
The Forgotten Coin (FTC) is an BEP-20 token launched on Binance Smart Chain. As a result, it is secured by BSC's hybrid consensus mechanism which combines Proof-of-Stake with Proof-of-Authority into something called Proof of Staked Authority (or PoSA).
On top of that, our smart contract have passed the security audit by Solidity Finance. The audit report is available here.
What Makes Forgotten Metaverse Unique?
Forgotten Chain itself is just one piece of puzzle in the entire Forgotten Metaverse. We strive for perfection, progressing every day to fulfill this dream. A lot of other games will come in the near future, all based on the FTC (Forgotten Coin) and of course most NFTs will be able to be transferred between them.
This project is unique, as it unites the dreams of people in recent years and translates them into a virtual reality. Listening to the voice of our community and our souls of hardened gamers, we want to bring a new world into the spotlight by combining daily life with a growing business.
Because the development of the 3D software of such an ambitious project takes a long time, we found a solution to satisfy the two sides of our audience, gamers and investors, by launching a 2D web-based project, called Chain Lite where people can gather in-game resources for character evolution right now, as well as creating a virtual currency, Discord Ember, to reward active people in the community with various NFTs.
自述标签
PoS

Art

Marketplace

Collectibles & NFTs

查看全部
Forgotten Coin标签
自述标签
PoS
Art
Marketplace
Collectibles & NFTs
Crowdfunding
Gaming
Entertainment
Smart Contracts
BNB Smart Chain
Software
Metaverse
Play To Earn
Web3