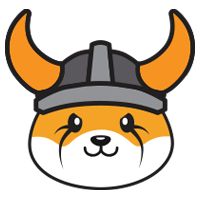 FLOKI

FLOKI
排名 103
代币
On 272,005 watchlists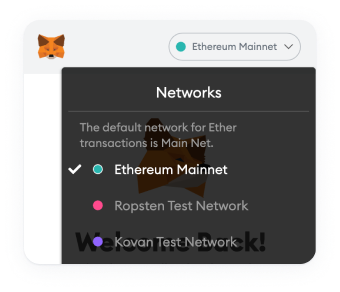 请切换钱包网络
在MetaMask应用程序中切换钱包网络以添加此合约。

CertiK

FLOKI标签
Platform
Self-Reported Tags
Education
Marketplace
Collectibles & NFTs
DeFi
DAO
Ethereum Ecosystem
Cross-Chain
FLOKI价格 (FLOKI)
0.000000001199 BTC0.37%
0.00000001765 ETH1.12%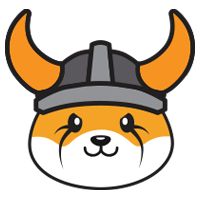 FLOKI FLOKI
9,678,391,808,213 FLOKI
48%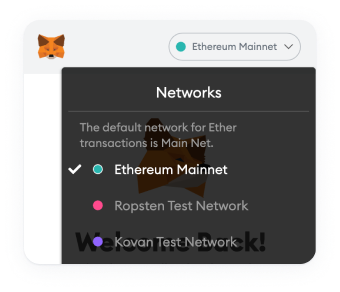 请切换钱包网络
在MetaMask应用程序中切换钱包网络以添加此合约。

CertiK

FLOKI标签
Platform
Self-Reported Tags
Education
Marketplace
Collectibles & NFTs
DeFi
DAO
Ethereum Ecosystem
Cross-Chain
FLOKI兑换为CNY的图表
Loading Data
请耐心等待,我们正在加载图表数据
FLOKI价格统计
FLOKI 今日价格
FLOKI价格
¥0.0002299
价格变动

24小时

+¥0.000003582

24h最低价/ 24h最高价

¥0.0002229 /

¥0.0002402

交易量

24小时

¥211,303,716

数量/市值
0.09495
市场占有率

0.03%

市场排名
#103
FLOKI市值

| | |
| --- | --- |
| 市值 | ¥2,225,435,327 |
| 完全稀释后市值 | ¥4,598,770,894 |
FLOKI 昨日价格
昨日低点/高点

¥0.0002194 /

¥0.0002356

昨日开盘价/收盘价

¥0.0002202 /

¥0.0002342

昨日变化
昨日交易量
¥177,759,271
FLOKI 价格历史记录
7日低点/高点

¥0.0002119 /

¥0.0002402

30日低点/高点

¥0.0002119 /

¥0.0003876

90日低点/高点

¥0.0001858 /

¥0.0003876

52周低点/高点

¥0.00003444 /

¥0.0004722

历史最高点

Nov 04, 2021 (2 years ago)

¥0.002428

历史最低点

Aug 09, 2021 (2 years ago)

¥0.0000001413

FLOKI投资回报率
无数据
FLOKI 供应量

| | |
| --- | --- |
| 流通供应量 | 9,678,391,808,213 FLOKI |
| 总供应量 | 9,942,304,658,275 FLOKI |
| 最大供应量 | 20,000,000,000,000 FLOKI |
FLOKI实时行情
FLOKI 今日价格 为 ¥0.000230 CNY,其 24 小时的交易量为 ¥211,303,716 CNY。 我们会实时更新FLOKI兑换为CNY的价格。 FLOKI 在过去 24 小时内增长了 2.04。 目前的 CoinMarketCap 排名为第 #103 位,其市值为 ¥2,225,435,327 CNY。 其流通供给量为 9,678,391,808,213 FLOKI 个货币 此外,供给量上限为20,000,000,000,000 FLOKI 个货币。
目前 FLOKI 交易量最大的平台为 Binance, CoinW, OKX, Deepcoin, 和 。 您可以在我们的 查找其他上市资产。
What Is Floki (FLOKI)?
Floki (FLOKI) is the people's cryptocurrency and the utility token of the Floki Ecosystem. It is a cryptocurrency birthed by fans and members of the Shiba Inu (SHIB) community and is inspired by (and named after) Elon Musk's Shiba Inu.
Musk is a prominent fan of Dogecoin, although he publicly denied owning any SHIB. Floki Inu is working on "four flagship utility projects:"
An NFT gaming metaverse called Valhalla
A suite of decentralized finance products launched under the "FlokiFi" umbrella.
An NFT and merchandise marketplace called FlokiPlaces
A content and education platform called University of Floki
The community calls itself the "Floki Vikings" in honor of Floki (Musk's dog) that was named after a Viking character. Floki vows to take its community efforts seriously and has been listed several times in the Top 10 of LunarCrush's social engagement leaderboards. Floki has also partnered with leading crypto projects that include Chainlink, Trader Joe, ApeSwap for its FlokiFi Locker digital asset locker protocol.
Floki is also sometimes referred to by some as "Floki Inu".
Who Are the Founders of Floki?
Floki is a decentralized community run project.
It was initially launched by an anonymous dev who abandoned the project shortly after it launched. The community rallied, took over, and relaunched the project -- making it a globally recognized crypto brand with 400,000+ holders in its first year.
Floki has a core team representing the interests of its community. The core team consists of pseudonymous personalities B, Sabre, and MrBrown Whale. The project's lead developer is Jackie Xu, who, according to Floki, is a "well-respected and doxxed figure in the industry with over a decade of blockchain experience." The team announced that Valhalla, the NFT gaming metaverse, was being developed by a team of 20 people with over 50 years of combined team experience.
Key decisions affecting Floki as a project are also made through a DAO vote where people vote with their FLOKI tokens.
What Makes Floki Unique?
Floki wants to set itself apart from other meme coins by combining the memes with utility. The team's long-term vision is to create an autonomous and decentralized ecosystem, including strategic partnerships, building utility on the token itself, and developing use cases for the Floki brand through NFTs, games and decentralized finance features.
Its main flagship product is the NFT gaming metaverse called Valhalla. Floki Inu envisions it to be a play-to-earn gaming metaverse, where you can earn rewards for battling and trade or hold on to assets obtained in the metaverse. The team plans to take successful elements from games like Pokémon and Skyrim and incorporate them in Valhalla. Players will be able to capture and battle with creatures called Vera, and the game will also have a gardening system where players can tend to their crops, which can later be sold as NFTs. With Valhalla, Floki Inu tries to follow the path forged by games like Axie Infinity (AXS) that popularized playing and earning on the blockchain through games.
Related Pages:
Check out Dogecoin (DOGE) — the most well-known meme coin.
Check out Shiba Inu (SHIB) — another dog-themed coin.
Check out Axie Infinity (AXS) — a popular play-to-earn game.
Learn more about the token in our deep dive about FLOKI.
Get the latest crypto news and latest trading insights with the CoinMarketCap blog.
How Many Floki (FLOKI) Coins Are There in Circulation?
Floki has a total supply of 10 trillion FLOKI. According to BscScan and Etherscan, there are over 400,000 holders of FLOKI on Ethereum and BSC combined. Users can buy FLOKI on Uniswap and PancakeSwap, but each purchase incurs a 0.3% tax that will be used for the continued development of the Floki ecosystem.
How Is the Floki Network Secured?
FLOKI is both an ERC-20 token on Ethereum and a BEP-20 token on Binance Smart Chain.
ERC-20 is a token standard most new tokens follow when publishing on the Ethereum blockchain. Ethereum is one of the most popular blockchains and the go-to solution for many decentralized applications. Its proof-of-work consensus mechanism requires miners to mine new Ether and ensures that Ethereum is one of the safest blockchains in the crypto industry. A set of decentralized nodes validates transactions and secures the Ethereum blockchain.
BSC is secured through the proof-of-stake consensus mechanism. 21 validators are elected every 24 hours to validate transactions and maintain blockchain security. These validators have to stake a certain amount of BNB coins with Binance to be eligible.
Will Floki Reach $0.01?
Because of its extremely high supply, it's unlikely that FLOKI will ever reach one cent. However, the token has been in a strong uptrend at the end of October 2021 and has been setting new all-time highs almost daily. Therefore, it is entirely realistic that FLOKI at least reaches 0.1 cents in the future.
Where Can You Buy Floki (FLOKI)?
FLOKI is available on Huobi, Gate.io, Bybit, Uniswap (V2), BKEX and PancakeSwap (V2).
Cryptocurrency newbie? You can read more about how to enter the market and how to buy FLOKI or any other token in the CoinMarketCap education portal — Alexandria.
FLOKI价格统计
FLOKI 今日价格
FLOKI价格
¥0.0002299
价格变动

24小时

+¥0.000003582

24h最低价/ 24h最高价

¥0.0002229 /

¥0.0002402

交易量

24小时

¥211,303,716

数量/市值
0.09495
市场占有率

0.03%

市场排名
#103
FLOKI市值

| | |
| --- | --- |
| 市值 | ¥2,225,435,327 |
| 完全稀释后市值 | ¥4,598,770,894 |
FLOKI 昨日价格
昨日低点/高点

¥0.0002194 /

¥0.0002356

昨日开盘价/收盘价

¥0.0002202 /

¥0.0002342

昨日变化
昨日交易量
¥177,759,271
FLOKI 价格历史记录
7日低点/高点

¥0.0002119 /

¥0.0002402

30日低点/高点

¥0.0002119 /

¥0.0003876

90日低点/高点

¥0.0001858 /

¥0.0003876

52周低点/高点

¥0.00003444 /

¥0.0004722

历史最高点

Nov 04, 2021 (2 years ago)

¥0.002428

历史最低点

Aug 09, 2021 (2 years ago)

¥0.0000001413

FLOKI投资回报率
无数据
FLOKI 供应量

| | |
| --- | --- |
| 流通供应量 | 9,678,391,808,213 FLOKI |
| 总供应量 | 9,942,304,658,275 FLOKI |
| 最大供应量 | 20,000,000,000,000 FLOKI |