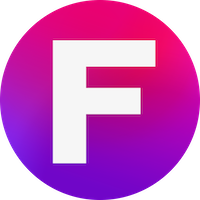 Fanadise

FAN
排名 5151
代币
On 5,120 watchlists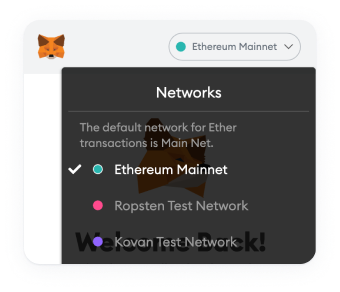 请切换钱包网络
在MetaMask应用程序中切换钱包网络以添加此合约。

Hacken

Fanadise价格 (FAN)
0.00000000926 BTC3.51%
0.0000001464 ETH6.97%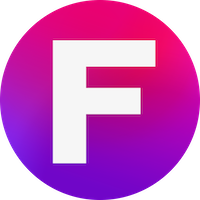 Fanadise FAN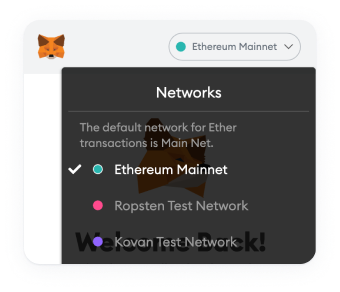 请切换钱包网络
在MetaMask应用程序中切换钱包网络以添加此合约。

Hacken

Fanadise兑换为CNY的图表
Loading Data
Please wait, we are loading chart data
FAN价格统计
Fanadise 今日价格
Fanadise价格
¥0.001775
价格变动

24小时

+¥0.00009104

24h最低价/ 24h最高价

¥0.001606 /

¥0.001848

交易量

24小时

¥54,298

数量/市值
Infinity
市场占有率
无数据
市场排名
#5151
Fanadise市值

| | |
| --- | --- |
| 市值 | 无数据 |
| 完全稀释后市值 | ¥1,774,955 |
Fanadise 昨日价格
昨日低点/高点

¥0.001606 /

¥0.001848

昨日开盘价/收盘价

¥0.00168 /

¥0.001772

昨日变化
昨日交易量
¥94,110
Fanadise 价格历史记录
7日低点/高点

¥0.00152 /

¥0.001848

30日低点/高点

¥0.001356 /

¥0.002082

90日低点/高点

¥0.0009012 /

¥0.002082

52周低点/高点

¥0.0006655 /

¥0.1214

历史最高点

Jul 29, 2021 (2 years ago)

¥3.27

历史最低点

Oct 31, 2022 (5 months ago)

¥0.0006655

Fanadise投资回报率
Fanadise 供应量

| | |
| --- | --- |
| 流通供应量 | 无数据 |
| 总供应量 | 1,000,000,000 FAN |
| 最大供应量 | 1,000,000,000 FAN |
FAN实时行情
Fanadise 今日价格 为 ¥0.001775 CNY,其 24 小时的交易量为 ¥54,298.40 CNY。 我们会实时更新FAN兑换为CNY的价格。 Fanadise 在过去 24 小时内增长了 5.88。 目前的 CoinMarketCap 排名为第 #5151 位,其市值为 暂不提供。 目前无法提供流通供给量信息 此外,供给量上限为1,000,000,000 FAN 个货币。
目前 Fanadise 交易量最大的平台为 。 您可以在我们的 查找其他上市资产。
What Is Fanadise (FAN)?
Fanadise is a decentralised platform for utility non-fungible tokens (NFTs) for social media personalities and one of the first cryptocurrency tokens that base themselves on popular global figures, much like fan tokens created by global sports clubs for their supporters, such as the AC Milan Fan Token. In the case of Fanadise, the influencers are content creators such as singers, athletes, YouTube personalities and models. What these influencers have in common is tens to hundreds of thousands of followers on their social media, with some even having millions of followers.
The idea behind Fanadise is to collect, buy, stake and sell non-fungible tokens (NFTs) from these influencers, introducing them into the crypto world and creating a bridge between social media influencers and cryptocurrency. Fanadise is all about "Digital Love," showing your support for the influencers through buying their NFTs and getting to enjoy experiences and services with them, allowing fans to build deeper connections with their idols.
Fanadise claims to "change the system and give power back to the creators" by leveraging blockchain technology and NFTs to change the current system of ownership. It aims to revolutionize influencer marketing, ecommerce and crypto services, all on the Fanadise platform.
This is done through influencers sharing limited access content such as photos, tickets to events, short videos, audio messages, drawings and even merchandise.
Who Are the Founders of Fanadise (FAN)?
There are three co-founders of Fanadise. Jakub Chmielniak has more than 10 years of experience in internet businesses and is the creator of global ecommerce company Lethe which sells products in 50 countries. Bart Sibiga is the founder DDOB, a popular influencer marketing company which works with 100,000 micro influencers. Finally, Stuart Burton is a former social influencer with more than 10 million followers in all social media.
Fanadise first went viral in July 2021 when they collaborated with Polish influencer Marti Rendi, who sent out "Digital Love" to her fans through NFTs and access to private chats with her.
What Makes Fanadise (FAN) Unique?
Fanadise is unique as it aims to transform the world of social media by incorporating cryptocurrency into it. The goal is for influencers to release limited NFTs along with the content they release, allowing their fans to support them. Influencers also get a cut every time fans resell their NFTs. There's a lot in it for influencers to join the Fanadise network.
For users, there are tons of benefits to be associated with staking FAN tokens, starting with the fact that staking these coins earn users a higher chance to draw an NFT. In addition to that, the longer they stake, the more NFTs they get. Staking FANs also provides liquidity and earns rewards. With FAN tokens, subscription prices are lower.
Another unique feature that Fanadise offers is a lottery that allows users to try to win FANs and NFTs, of which there are six types of differing numbers due to the level of uniqueness of these NFTs. The lottery sessions are called "burnings" and occur twice a week on Wednesday and Sunday. These events guarantee 1 million burned tokens each week and during each event, two lucky users who bought 1500 FAN tokens will have their tokens multiplied to 10,000 and 25,000. \ \ Because Fanadise is all about connecting influencers with their fans, FAN tokens can buy "moments" with the influencers. By unlocking influencer pools, users can also hunt for the "moments" — of which there are six types of differing uniqueness — they want to get with their idols. There are a total of six subscription levels that fans can be on, depending on how much interaction they want with the influencers and how much they are willing to pay.
Related Pages
Take a deep dive into fan tokens and how they work.
Learn more about non-fungible tokens (NFTs) in our guide here.
Find out more about Lazio Fan Token, Manchester City Fan Token and Paris Saint-Germain Fan Token.
What is web 3.0? Click here and find out.
Visit CoinMarketCap Alexandria to learn everything you need to know about cryptocurrency and more.
How Many Fanadise (FAN) Coins are There in Circulation?
There are a total of 1 billion FAN tokens for circulation available. The current circulating amount is unknown.
The tokenomics of Fanadise are as follows: \
Foundation reserve has a 10 years lock up with 1% unlock per month
Marketing and creators have a 2.8% unlock per month
The team has a 2.8% unlock per month
Advisors and partners have a 2.8% unlock per month
How Is the Fanadise (FAN) Network Secured?
Currently, Fanadise has not explained how their network is secured.
In October, the team released a post on Medium stating that they are securing a new contract with the following security additions: automatic liquidity pool increase, automatic burning, anti bot, anti whale, whitelisting and blacklisting of any other addresses and finally, staking, vesting and APR for locking liquidity.
Can Fanadise (FAN) Coin Hit $1?
As of end October 2021, the current value of FAN tokens stands around $0.03536 and is projected to remain so for the next few years. A $1 price would imply more than a 28X from current price, which is not extraordinary in the volatile crypto markets, especially if the team exceeds its objective extremely successfully.
Where Can You Buy Fanadise (FAN)?
Fanadise is listed on several cryptocurrency exchanges and its NFTs can be made via fiat payments. Among them: PancakeSwap and Gate.io.
FAN价格统计
Fanadise 今日价格
Fanadise价格
¥0.001775
价格变动

24小时

+¥0.00009104

24h最低价/ 24h最高价

¥0.001606 /

¥0.001848

交易量

24小时

¥54,298

数量/市值
Infinity
市场占有率
无数据
市场排名
#5151
Fanadise市值

| | |
| --- | --- |
| 市值 | 无数据 |
| 完全稀释后市值 | ¥1,774,955 |
Fanadise 昨日价格
昨日低点/高点

¥0.001606 /

¥0.001848

昨日开盘价/收盘价

¥0.00168 /

¥0.001772

昨日变化
昨日交易量
¥94,110
Fanadise 价格历史记录
7日低点/高点

¥0.00152 /

¥0.001848

30日低点/高点

¥0.001356 /

¥0.002082

90日低点/高点

¥0.0009012 /

¥0.002082

52周低点/高点

¥0.0006655 /

¥0.1214

历史最高点

Jul 29, 2021 (2 years ago)

¥3.27

历史最低点

Oct 31, 2022 (5 months ago)

¥0.0006655

Fanadise投资回报率
Fanadise 供应量

| | |
| --- | --- |
| 流通供应量 | 无数据 |
| 总供应量 | 1,000,000,000 FAN |
| 最大供应量 | 1,000,000,000 FAN |