SwarmBZZ
Swarm价格 (BZZ)
0.0001016 BTC1.60%
0.001409 ETH4.43%

  Swarm BZZ
Self Reported Circulating Supply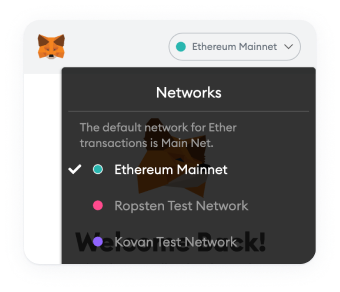 请切换钱包网络
在MetaMask应用程序中切换钱包网络以添加此合约。
自述标签
Privacy

Ethereum

Storage

查看全部
Swarm to CNY Chart
Loading Data
Please wait, we are loading chart data
BZZ实时行情
Swarm 今日价格 为 ¥31.77 CNY,其 24 小时的交易量为 ¥67,638,790 CNY。 Swarm 在过去 24 小时内增长了 2.33。 目前的 CoinMarketCap 排名为第 #2726 位,其市值为 暂不提供。 目前无法提供流通供给量信息 此外,供给量上限为125,000,000 BZZ 个货币。
目前 Swarm 交易量最大的平台为 OKEx, ZBG, ZT, Hotcoin Global, 和 。 您可以在我们的 查找其他上市资产。
Swarm is a decentralised storage and communication system for a sovereign digital society.
The system is economically self-sustaining due to a built-in incentive system enforced through smart contracts on the Ethereum blockchain. Users remain sovereign owners of their personal data in alignment with fair data principles. The architecture makes the system resilient to connectivity issues, node churn, or targeted DDOS attacks, and enables a zero-downtime service.
Swarm exists so the internet can again be decentralised.
Swarm's longer term vision is to become the operating system of the re-decentralised internet. It provides a scalable and self-sustaining infrastructure for a supply-chain economy of data.
Key Highlights
Unstoppable features for unstoppable dApps: Privacy preservation, communication and redundancy are built in to ensure availability and continued data delivery even when individual nodes go offline. Any data, any device. On demand.

Radical data ownership and management: Data is split up into small chunks that are stored throughout the network without vulnerable central hubs. Operators cannot know what content is stored on their nodes while still being paid for storing.

Enabling zero-cost economics: No central party controls the data or can monetize it. Instead of relying on intermediaries to ensure the availability and integrity of data, all node operators participate in enabling a fair data economy.
Shifting the cost of access, hosting and execution to users removes the last obstacle to truly agile and adaptive application development to make web3 a reality.
BZZ价格统计
Swarm 今日价格
Swarm价格
¥31.77
价格变动

24h

¥0.5856

24h最低价/ 24h最高价

¥30.43 /

¥31.93

交易量

24h

¥67,638,789.65

数量/市值
0.00
市场占有率

0.00%

市场排名
#2726
Swarm市值

| | |
| --- | --- |
| 市值 | ¥2,182,641,678.93 |
| 完全稀释后市值 | ¥3,970,885,651.57 |
Swarm 昨日价格
昨日低点/高点

¥30.43 /

¥31.13

昨日开盘价/收盘价

¥31.13 /

¥30.92

昨日变化
昨日交易量
¥54,487,801.00
Swarm 价格历史记录
7日低点/高点

¥30.12 /

¥32.56

30日低点/高点

¥30.12 /

¥39.34

90日低点/高点

¥24.77 /

¥385.66

52周低点/高点

¥24.77 /

¥385.66

历史最高点

Jun 21, 2021 (3 months ago)

¥385.66

历史最低点

Aug 18, 2021 (a month ago)

¥24.77

Swarm投资回报率
Swarm 供应量

| | |
| --- | --- |
| 流通供应量 | 68,707,647 BZZ |
| 总供应量 | 68,707,647 BZZ |
| 最大供应量 | 125,000,000 BZZ |