Divi

DIVI
排名 412
货币
On 16,021 watchlists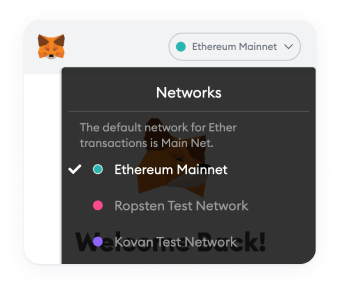 请切换钱包网络
在MetaMask应用程序中切换钱包网络以添加此合约。
Divi价格 (DIVI)
0.0000005806 BTC6.79%
0.000008473 ETH7.02%

  Divi DIVI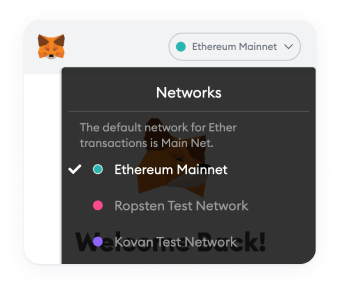 请切换钱包网络
在MetaMask应用程序中切换钱包网络以添加此合约。
Divi兑换为CNY的图表
Loading Data
Please wait, we are loading chart data
DIVI价格统计
Divi 今日价格
Divi价格
¥0.09051
价格变动

24小时

+¥0.005638

24h最低价/ 24h最高价

¥0.07559 /

¥0.09064

交易量

24小时

¥349,863

数量/市值
0.001188
市场占有率
无数据
市场排名
#412
Divi市值

| | |
| --- | --- |
| 市值 | ¥294,385,005 |
| 完全稀释后市值 | ¥278,032,627 |
Divi 昨日价格
昨日低点/高点

¥0.07559 /

¥0.08755

昨日开盘价/收盘价

¥0.08532 /

¥0.0844

昨日变化
昨日交易量
¥285,147
Divi 价格历史记录
7日低点/高点

¥0.07559 /

¥0.1032

30日低点/高点

¥0.07123 /

¥0.1185

90日低点/高点

¥0.06547 /

¥0.1298

52周低点/高点

¥0.06547 /

¥0.591

历史最高点

Nov 20, 2020 (2 years ago)

¥2.39

历史最低点

Jun 09, 2019 (4 years ago)

¥0.006973

Divi投资回报率
Divi 供应量

| | |
| --- | --- |
| 流通供应量 | 3,252,687,756 DIVI |
| 总供应量 | 3,072,008,789 DIVI |
| 最大供应量 | 无数据 |
DIVI实时行情
Divi 今日价格 为 ¥0.090505 CNY,其 24 小时的交易量为 ¥349,863 CNY。 我们会实时更新DIVI兑换为CNY的价格。 Divi 在过去 24 小时内增长了 7.12。 目前的 CoinMarketCap 排名为第 #412 位,其市值为 ¥294,385,005 CNY。 其流通供给量为 3,252,687,756 DIVI 个货币 目前无法提供供给量上限信息。
目前 Divi 交易量最大的平台为 Bitrue, KuCoin, AscendEX (BitMax), BitGlobal, 和 。 您可以在我们的 查找其他上市资产。
What is Divi? Divi is an eco-friendly blockchain project with two fundamental principles: self-custody & simplicity. True to the founding vision of "crypto made easy," Divi is on a mission to reduce the complexity of blockchain technology with uncompromising self-custodial solutions, all while enabling network participants to earn a competitive rate of return (ROR). By leveraging its proof of stake (POS) consensus mechanism distributed across a diverse ecosystem of individual nodes, Divi offers a scalable FinTech solution ready for global adoption. What makes Divi unique?
Divi has been designed from the ground up with a radical new approach, and developed an innovative, patent-pending UX-focused mobile wallet simple enough for non-technical users. Divi's mobile solution, DiviWallet, is 100% self-custodial with near-instant global settlement and ultra-low transaction fees. Unlike other common yield-earning options like centralized exchange offerings, custodial asset managers, or smart-contract custody, Divi believes authentic self-custody is the only truly secure form of ownership.
DiviWallet has several features that make it stand out from the other typical mobile crypto wallets:
Divi Tags: DiviWallet implements a simplified human-readable name (HRN) design, making sending and receiving crypto assets as simple as selecting a wallet contact by name, face, or avatar, making using crypto as familiar as your mobile phone contacts.

Staking Vaults: Divi created a patent-pending solution to earn mobile staking rewards without compromising custody. This feature is an industry-first technical advantage over many other existing products.

Lottery Block: Another unique staking feature is an implemented on-chain lottery reward, known as the Lottery Block. Each week, addresses that receive a staking reward are automatically entered for the next drawing.

Divi Nodes: Divi created a mobile solution to activate masternodes in as little as one click. The no-hassle design allows complete financial sovereignty in your pocket while earning up to 19% ROR. A multi tier approach reduces the financial inclusion barriers facing many new crypto adopters.

Multi-Asset Support: DiviWallet also supports many other popular assets like Bitcoin and Ethereum, with seamless integration using an enhanced secure UX design to enable wider adoption and compatibility.

Deep Liquidity Swaps: Powered by KuCoin, DiviWallet has best-in-class access to deep liquidity with in-app mobile swaps between nearly 300 different crypto assets. Unlike existing high fee low-liquidity swap solutions, Divi's collaboration with KuCoin ensures secure in-app exchange at market rates with low spreads.
What's on the Roadmap? Divi is continuing to expand their global partnerships to become a powerful blockchain solution on the world stage. Since completing the goals laid out in the original whitepaper, an updated roadmap was released in September 2022.
Complete with vertically integrated solutions, Divi will allow organizations the ability to integrate their self-custodial wallet into their own business ecosystems. Other roadmap highlights include a robust DeFi protocol which will strengthen the $DIVI trading market, an innovative liquidity provisioning protocol for NFTs, and a loyalty framework that enables businesses to collaborate quicker and share loyalty assets. In addition, through the LightningWorks initiative, users will be able to utilize $DIVI via interactive comics, NFTs, and Web 3.0 gaming. Of course, users can expect continued coin integrations, as well.
Partnerships Divi recently signed an exclusive 3-year partnership with LaLiga, one of the world's largest football (soccer) leagues. Selected to offer the secure and easy-to-use DiviWallet to its viewers, Divi will obtain over one Billion annual sporting event views and is currently promoted as the official crypto wallet of LaLiga. This partnership dramatically expands the reach and awareness of Divi internationally.
Who are the key people driving the Divi Project? Divi is composed of many experienced professionals from all over the globe, an industry-leading tech support team, and an active, cause-conscious community. Notably, two significant founders include Nick Saponaro & Geoff McCabe.
Nick Saponaro was Divi's lead full-stack developer, became Chief Innovation Officer in January 2019, and was recently promoted to CEO. Nick is responsible for managing Divi's blockchain and dev teams — applying his experience as a developer to help deliver on Divi's strategic goals, while expanding business partnerships. As an exceptional communicator with a clear vision, the future of Divi looks bright under his leadership.
Geoff McCabe is Divi's former CEO and current Chairman. Geoff is a serial entrepreneur who played a prominent role in the success of several multi-million dollar businesses and is regularly in the media discussing cryptocurrencies and other financial technologies. He also works as the founder of LightningWorks, a blockchain and NFT-based media company that uses $DIVI as the primary payment method.
DIVI价格统计
Divi 今日价格
Divi价格
¥0.09051
价格变动

24小时

+¥0.005638

24h最低价/ 24h最高价

¥0.07559 /

¥0.09064

交易量

24小时

¥349,863

数量/市值
0.001188
市场占有率
无数据
市场排名
#412
Divi市值

| | |
| --- | --- |
| 市值 | ¥294,385,005 |
| 完全稀释后市值 | ¥278,032,627 |
Divi 昨日价格
昨日低点/高点

¥0.07559 /

¥0.08755

昨日开盘价/收盘价

¥0.08532 /

¥0.0844

昨日变化
昨日交易量
¥285,147
Divi 价格历史记录
7日低点/高点

¥0.07559 /

¥0.1032

30日低点/高点

¥0.07123 /

¥0.1185

90日低点/高点

¥0.06547 /

¥0.1298

52周低点/高点

¥0.06547 /

¥0.591

历史最高点

Nov 20, 2020 (2 years ago)

¥2.39

历史最低点

Jun 09, 2019 (4 years ago)

¥0.006973

Divi投资回报率
Divi 供应量

| | |
| --- | --- |
| 流通供应量 | 3,252,687,756 DIVI |
| 总供应量 | 3,072,008,789 DIVI |
| 最大供应量 | 无数据 |