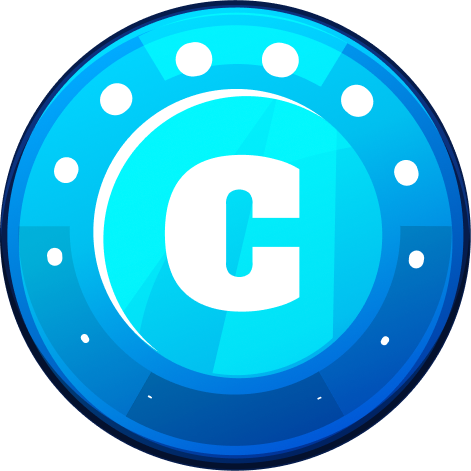 Crabada

CRA
排名 1134
代币
On 19,993 watchlists
Crabada价格 (CRA)
0.0000007022 BTC5.30%
0.00001037 ETH6.30%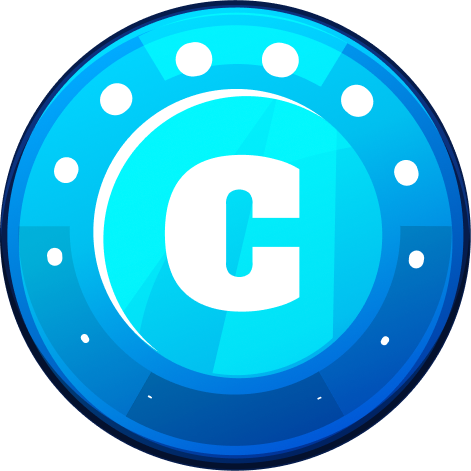 Crabada CRA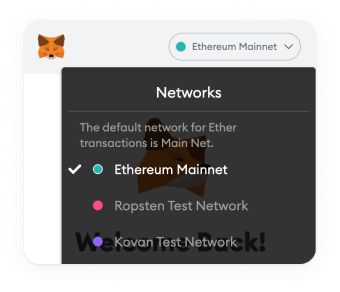 请切换钱包网络
在MetaMask应用程序中切换钱包网络以添加此合约。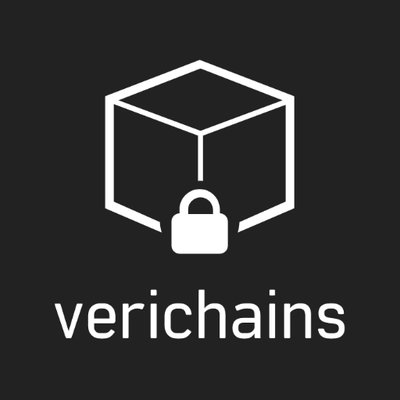 Verichains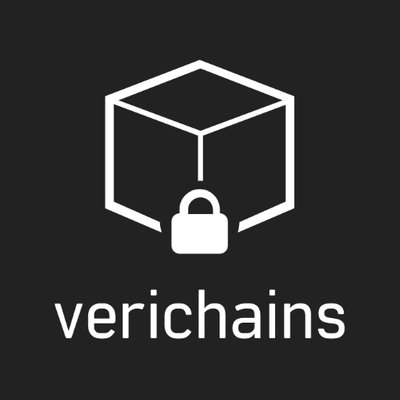 Crabada标签
Industry
Platform
自述标签
Collectibles & NFTs
Metaverse
Crabada兑换为CNY的图表
Loading Data
Please wait, we are loading chart data
CRA价格统计
Crabada 今日价格
Crabada价格
¥0.1013
价格变动

24小时

-¥0.005977

24h最低价/ 24h最高价

¥0.09866 /

¥0.1068

交易量

24小时

¥961,656.06

数量/市值
0.05215
市场占有率
无数据
市场排名
#1134
Crabada市值

| | |
| --- | --- |
| 市值 | ¥18,439,882.51 |
| 完全稀释后市值 | ¥101,327,190.69 |
Crabada 昨日价格
昨日低点/高点

¥0.09866 /

¥0.109

昨日开盘价/收盘价

¥0.1089 /

¥0.1015

昨日变化
昨日交易量
¥963,637.62
Crabada 价格历史记录
7日低点/高点

¥0.09699 /

¥0.1142

30日低点/高点

¥0.09154 /

¥0.1235

90日低点/高点

¥0.09154 /

¥0.2202

52周低点/高点

¥0.0854 /

¥20.87

历史最高点

Nov 22, 2021 (10 months ago)

¥20.87

历史最低点

Jun 13, 2022 (4 months ago)

¥0.0854

Crabada投资回报率
无数据
Crabada 供应量

| | |
| --- | --- |
| 流通供应量 | 181,983,556 CRA |
| 总供应量 | 1,000,000,000 CRA |
| 最大供应量 | 1,000,000,000 CRA |
CRA实时行情
Crabada 今日价格 为 ¥0.101327 CNY,其 24 小时的交易量为 ¥961,656 CNY。 我们会实时更新CRA兑换为CNY的价格。 Crabada 在过去 24 小时内下跌了 5.15。 目前的 CoinMarketCap 排名为第 #1134 位,其市值为 ¥18,439,883 CNY。 其流通供给量为 181,983,556 CRA 个货币 此外,供给量上限为1,000,000,000 CRA 个货币。
目前 Crabada 交易量最大的平台为 MEXC, LATOKEN, CoinEx, TraderJoe, 和 。 您可以在我们的 查找其他上市资产。
What Is Crabada (CRA)?
Crabada is a crab-themed play-to-earn NFT game on Avalanche, where players assemble a team of three crabada to earn the in-game currency Treasure Under Sea (TUS). Being an idle game, players deploy their Mining Party consisting of three crabada to mine treasure. Each mining expedition takes four hours and returns 3.75 CRA and 303.75 TUS. Players can also engage in looting missions to try to take over another player's mining party. Moreover, idle crabada can be lent to other players and deployed as mercenaries.
Crabada provides a detailed roadmap and plans to release several features over the next year. NFT avatars are targeted for December 2021. In early 2022, Crabada will expand its gameplay modes to feature daily and monthly quests, integrate player and crabada levels, and launch on other blockchains. For the second quarter of 2022, Crabada aims to introduce land ownership, with the remainder of the year featuring battle game content and improvements like PVP tournaments, boss fights, additional game items, and more.
Who Are the Founders of Crabada?
Crabada is the brainchild of several people that, reportedly, have multiple years of experience in blockchain applications. The project was co-founded by several anonymous developers that are only partly active on social media.
0xtender is responsible for business operations and has worked in product management, with four years of experience on blockchain products; Jay is the project's product designer and previously worked at Binance; Fuji is responsible for blockchain engineering and has been in the blockchain space since 2016, having worked on smart contract implementation and Ethereum customization; NH is responsible for backend development and has four years of experience working on crypto projects like Infinity Blockchain Labs. Six other people are working as part of the creative and marketing team at Crabada.
What Makes Crabada Unique?
Crabada is one of the first functioning play-to-earn games on Avalanche and stands out with its intriguing gameplay and comic-y game design. In its currently available Beta version, players only have the option to choose between mining or looting as gameplay modes. Players can mine up to six mines a day and earn a maximum of 22.5 CRA and 1822.5 TUS if they are not looted.
For looting missions, players select another player's mining party and engage in combat. Each looting mission takes between one to two and a half hours, depending on whether the mining crabada sends reinforcements to defend their mine. Looters earn a small bounty of 0.3 CRA and 24.3 TUS for each looting mission, and a successful loot results in stealing 65% of the mining party's rewards (2.4375 CRA and 197.4375 TUS). Players can engage in a maximum of 16 loots per day and a 100% success rate would yield 43.8 CRA and 3547.8 TUS, although that would be subject to winning some loots without the defending player sending reinforcements.
Crabada come in six different factions, eight different classes, eight different breeds, and six different body parts. By balancing different crabada classes, players can complement their team and maximize their mining successes. Crabada have different genetic makeups, meaning when players breed them to create new crabada, the chances of receiving a desired outcome depend on the crabada's genes. Crabada can breed up to five times and each breeding process costs 105 CRA and a non-fixed amount of TUS, that increases according to the number of times a crabada has bred.
Players can also trade their crabada on the game's marketplace or lend them to other players for mining or looting missions in the so-called Tavern.
Related Pages:
Check out Axie Infinity (AXS) — the most popular play-to-earn game.
Check out The Sandbox (SAND) — another play-to-earn game.
Read our top free play-to-earn games in 2021.
Get the latest crypto news and latest trading insights with the CoinMarketCap blog.
How Many Crabada (CRA) Coins Are There in Circulation?
CRA is the game's governance token that is rewarded via staking and playing the game. TUS is the in-game currency that can be earned via playing the game. The total supply of CRA is 1 billion according to the following distribution:
Play-to-earn rewards (30%)
Ecosystem fund (20%): 50% no vest, 50% unlocked 1 year later.
Staking rewards (13%)
Team (17%): 2 years (6 months cliff, followed by quarterly release).
Community bootstrap event (6%)
Private round (6%): 1 year (3 months cliff, followed by quarterly release).
Liquidity (5%):
Advisors (3%): 2 years (6 months cliff, followed by quarterly release).
The play-to-earn rewards are rolled out sequentially and will be allocated to the idle game (20%), the battle game (40%), and the farm game (40%). Each game has an incentive period of three months with boosted rewards of CRA.
How Is the Crabada Network Secured?
Crabada is part of the Avalanche ecosystem. The Avalanche consensus mechanism is distinct from proof-of-stake or proof-of-work since it does not have one leader processing transactions that get validated by others. All nodes process and validate transactions simultaneously, with random polling to ensure that transactions are correct with statistical certainty. There are no blocks in this consensus mechanism, allowing immediate finalization and significantly improving the blockchain's speed.
Where Can You Buy Crabada (CRA)?
CRA is available on Trader Joe, Pangolin and MEXC.
CRA价格统计
Crabada 今日价格
Crabada价格
¥0.1013
价格变动

24小时

-¥0.005977

24h最低价/ 24h最高价

¥0.09866 /

¥0.1068

交易量

24小时

¥961,656.06

数量/市值
0.05215
市场占有率
无数据
市场排名
#1134
Crabada市值

| | |
| --- | --- |
| 市值 | ¥18,439,882.51 |
| 完全稀释后市值 | ¥101,327,190.69 |
Crabada 昨日价格
昨日低点/高点

¥0.09866 /

¥0.109

昨日开盘价/收盘价

¥0.1089 /

¥0.1015

昨日变化
昨日交易量
¥963,637.62
Crabada 价格历史记录
7日低点/高点

¥0.09699 /

¥0.1142

30日低点/高点

¥0.09154 /

¥0.1235

90日低点/高点

¥0.09154 /

¥0.2202

52周低点/高点

¥0.0854 /

¥20.87

历史最高点

Nov 22, 2021 (10 months ago)

¥20.87

历史最低点

Jun 13, 2022 (4 months ago)

¥0.0854

Crabada投资回报率
无数据
Crabada 供应量

| | |
| --- | --- |
| 流通供应量 | 181,983,556 CRA |
| 总供应量 | 1,000,000,000 CRA |
| 最大供应量 | 1,000,000,000 CRA |