ChainGuardians

CGG
排名 895
代币
On 56,263 watchlists
ChainGuardians价格 (CGG)
0.000004761 BTC1.73%
0.00007031 ETH2.76%

  ChainGuardians CGG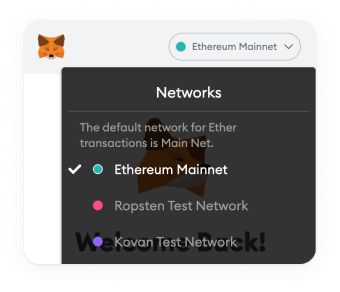 请切换钱包网络
在MetaMask应用程序中切换钱包网络以添加此合约。

CertiK

ChainGuardians标签
Industry
Platform
自述标签
DeFi
Staking
Launchpad
Metaverse
Cross-Chain
ChainGuardians兑换为CNY的图表
Loading Data
Please wait, we are loading chart data
CGG价格统计
ChainGuardians 今日价格
ChainGuardians价格
¥0.687
价格变动

24小时

-¥0.01404

24h最低价/ 24h最高价

¥0.6831 /

¥0.6987

交易量

24小时

¥2,601,803.29

数量/市值
0.0616
市场占有率

0.00%

市场排名
#895
ChainGuardians市值

| | |
| --- | --- |
| 市值 | ¥42,238,078.36 |
| 完全稀释后市值 | ¥82,444,975.06 |
ChainGuardians 昨日价格
昨日低点/高点

¥0.6831 /

¥0.6987

昨日开盘价/收盘价

¥0.6964 /

¥0.6838

昨日变化
昨日交易量
¥2,580,365.21
ChainGuardians 价格历史记录
7日低点/高点

¥0.6831 /

¥0.7063

30日低点/高点

¥0.6831 /

¥0.7941

90日低点/高点

¥0.6745 /

¥0.944

52周低点/高点

¥0.6745 /

¥7,273.30

历史最高点

Jan 19, 2022 (9 months ago)

¥7,273.30

历史最低点

Jul 12, 2022 (3 months ago)

¥0.6745

ChainGuardians投资回报率
ChainGuardians 供应量

| | |
| --- | --- |
| 流通供应量 | 61,478,209 CGG |
| 总供应量 | 120,000,000 CGG |
| 最大供应量 | 120,000,000 CGG |
CGG实时行情
ChainGuardians 今日价格 为 ¥0.687041 CNY,其 24 小时的交易量为 ¥2,601,803 CNY。 我们会实时更新CGG兑换为CNY的价格。 ChainGuardians 在过去 24 小时内下跌了 1.56。 目前的 CoinMarketCap 排名为第 #895 位,其市值为 ¥42,238,078 CNY。 其流通供给量为 61,478,209 CGG 个货币 此外,供给量上限为120,000,000 CGG 个货币。
目前 ChainGuardians 交易量最大的平台为 KuCoin, Gate.io, LATOKEN, ZT, 和 。 您可以在我们的 查找其他上市资产。
What Is ChainGuardians (CGG)?
ChainGuardians positions itself as the first ecosystem that combines blockchain and superheroes. It is a platform that combines traditional gaming concepts with blockchain technologies to enable player-driven economies.
To learn more about this project, check out our deep dive of ChainGuardians.
Through the ChainGuardians ecosystem, players are able to participate in the free-to-play NFT mining platform and role-playing game. This allows players to earn income, turning the time and energy they spend into tangible rewards.
Originally launched in 2019, CGG is a cryptocurrency collectible game, where in-game assets are represented by unique tokens based on the Ethereum blockchain's ERC-721 standard.
Who Are the Founders of Chain Guardians?
ChainGuardians was co-founded by Emma Liu, Robbie Cochrane and Idon Liu.
Emma Liu is the CEO of the company. She is an entrepreneur and management consultant with over 20 years of experience managing several multi-million-dollar projects in both the public and private sectors.
Robbie Cochrane fills the role of the COO. He is an entrepreneur and educator with a master's degree in scriptwriting and a background in journalism, communications and content.
Idon Liu is the CTO of the company and is an entrepreneur with over 20 years of experience in Fortune 500 tech companies.
What Makes ChainGuardians Unique?
ChainGuardians takes regular feedback from the community, focuses on the development of end-game content and improving playability, has multiple game modes such as PVP, PVE and collaborative PVE raids and is focused on proper balancing.
The platform allows users to bring their own NFTs and has a loyalty system. It has in-game testing, balancing and simulations and has been whitelisted via SafeName to prevent bot use and excessive multi-account creation. It keeps the players engaged via various events and competitions.
The platform uses its own ChainGuardian Credits (CGC) token and there are two main ways to earn it. One is by staking any NFTs that have been added to the NFT mining game; if a user wins the block reward, they are credited with CGC, which can later be converted into the ChainGuardian Tokens (CGG) governance tokens. Another way to earn CGC is by playing the ChainGuardians RPG itself. Users are rewarded with CGC for performing various tasks.
The CGG token also allows users to earn power rewards by providing CGG pairs and staking POWER tokens.
The ChainGuardians game is controlled by the player, and it is a real-time battle-based game. When players are offline, advanced AI-based battles will take place that are governed by a Guardian's attributes. In the game, players can strategically conquer castles, fortresses and dungeons. The players are also able to ambush enemies, and the game's main purpose is to loot and eradicate the enemies.
Related Pages:
Learn more about district0x.
Learn more about Decentraland.
Read about MetaMask on CMC Alexandria
Expand your knowledge of cryptocurrencies on the CoinMarketCap blog.
How Many ChainGuardians (CGG) Coins Are There in Circulation?
ChainGuardians (CGG) has a circulating supply of 11,720,363 tokens and a maximum supply of 120,000,000 CGG as of April 2021.
How Is the ChainGuardians Network Secured?
The CGG network is based on the ERC-721 standard, secured by the Ethereum blockchain. The tokens are designed to represent complete or fractional ownership of interests and assets.
Where Can You Buy ChainGuardians (CGG)?
ChainGuardians (CGG) can be traded on the following exchanges:
Make sure to check out our guide on how to buy Bitcoin to learn more.
CGG价格统计
ChainGuardians 今日价格
ChainGuardians价格
¥0.687
价格变动

24小时

-¥0.01404

24h最低价/ 24h最高价

¥0.6831 /

¥0.6987

交易量

24小时

¥2,601,803.29

数量/市值
0.0616
市场占有率

0.00%

市场排名
#895
ChainGuardians市值

| | |
| --- | --- |
| 市值 | ¥42,238,078.36 |
| 完全稀释后市值 | ¥82,444,975.06 |
ChainGuardians 昨日价格
昨日低点/高点

¥0.6831 /

¥0.6987

昨日开盘价/收盘价

¥0.6964 /

¥0.6838

昨日变化
昨日交易量
¥2,580,365.21
ChainGuardians 价格历史记录
7日低点/高点

¥0.6831 /

¥0.7063

30日低点/高点

¥0.6831 /

¥0.7941

90日低点/高点

¥0.6745 /

¥0.944

52周低点/高点

¥0.6745 /

¥7,273.30

历史最高点

Jan 19, 2022 (9 months ago)

¥7,273.30

历史最低点

Jul 12, 2022 (3 months ago)

¥0.6745

ChainGuardians投资回报率
ChainGuardians 供应量

| | |
| --- | --- |
| 流通供应量 | 61,478,209 CGG |
| 总供应量 | 120,000,000 CGG |
| 最大供应量 | 120,000,000 CGG |