Smart contract of the following asset can be modified by the contract creator (for example: disable selling, change fees, mint new tokens, or transfer tokens). Please exercise caution before taking any action and DYOR.

Cactus Exchange

CACTT
状态
As the project is relatively new, please review our
disclaimer
关于 Cactus Exchange
What is Cactus Exchange?
-Cactus Exchange DEXs, or decentralized exchanges, are peer-to-peer markets where cryptocurrency traders can conduct transactions without entrusting their funds to an intermediary or custodian.
DEXs were intended to eliminate the need for any central authority to oversee and authorize deals within a given exchange. Peer-to-peer (P2P) cryptocurrency trading is possible on decentralized exchanges. They are often non-custodial, meaning that users retain control over their wallet's private keys.
What are Decentralized Exchanges? Smart contracts are used by decentralized exchanges to allow traders to execute orders without the need for a middleman. Centralized exchanges, on the other hand, are run by a centralized institution, such as a bank, which is otherwise engaged in financial services and aiming to earn a profit. Because they are regulated businesses that store users' cash and provide easy-to-use platforms for newbies, centralized exchanges account for the vast bulk of trading volume in the cryptocurrency market.
Some centralized exchanges also offer deposit asset insurance.A centralized exchange service is comparable to those provided by a bank. The bank safeguards its clients' accounts and provides security and monitoring services that people cannot do on their own, making it easier to transfer money. Decentralized exchanges, on the other hand, allow users to trade directly from their wallets by engaging with the trading platform's smart contracts. Traders are accountable for their funds and are liable if they lose them due to errors like losing their private keys or sending funds to the wrong address.
INTRODUCING CACTUS EXCHANGE Cactus Exchange is a decentralized exchange platform built on the Binance Smart Chain (BSC) blockchain. The goal of the exchange is to build a value system for all members of our community and token holders, with utilities that continuously add value to our ecosystem and positively disrupt the crypto market. Cactus Exchange has built a powerful incentive networking structure, which is backed by a strong community. This framework strengthens the community while also allowing the Cactus token to thrive (CACTT).
Cactus Exchange seeks to increase swap liquidity by utilizing a network marketing framework that compensates users for farming and staking. Cactus Exchange is a community-driven project, and as such, CACTT holders will be able to participate in the decision-making process. This includes any changes to contract specifications, the addition or removal of features and functionalities, and even corporate actions such as the acceptance of token hard forks. Everyone who owns a token has the same set of rights. Users with more tokens, on the other hand, will have a greater influence on decision-making.
WHY CACTUS EXCHANGE
The Cactus ecosystem is filled with various features that provides freedom and means of passive income for its users. Here are the features that the Cactus ecosystem offers. 1:One of its features is the REFERRAL STRUCTURE. Cactus exchange creates a top-notch referral system that closely resembles a network marketing framework.Referral payouts are calculated as a percentage of the amount staked by each referral, all the way down to the third generation of referrals. This means that users can profit from the referrals of their friends. Users receive a 3% bonus for the amount staked by a referral in the first generation of referrals. Users receive a 2% bonus for the amount staked by a recommendation in the second generation, and a 1% bonus for the amount staked by a referral in the third generation.
2:Another feature that Cactus Exchange offers is its STALKING OPPORTUNITY Users can earn CACTT tokens by simply depositing their tokens in the Staking Pool. Users can earn up to 30,000% APY from staking on the Cactus ecosystem.Users can also get 15,000% APR from locking their LP tokens for yield farming.
3: Another exciting feature the Cactus ecosystem offers is its P2E feature. With the rise of Gamefi, Cactus allows users to play a lottery game and get rewards for making the right predictions. Users will also be able to play avatar games, create virtual worlds, and acquire rare, high-value NFT to sell on our marketplace.
The Cactus network offers so many features to create an active DeFi community and promote its network. The Future of Decentralized Exchanges. Cactus Exchange is poised to be the future of decentralized exchanges. With its upcoming features like listing on major exchanges, cross-chain swap, Cactus chain, and P2E games, investing in the Cactus ecosystem is investing in the future of decentralized exchanges.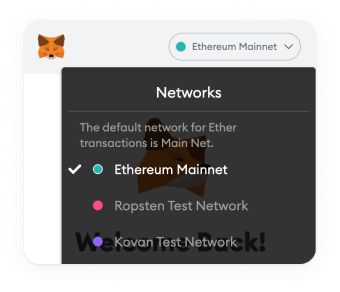 请切换钱包网络
在MetaMask应用程序中切换钱包网络以添加此合约。