Royale Finance

ROYA
等級# 2007
代幣
On 15,693 watchlists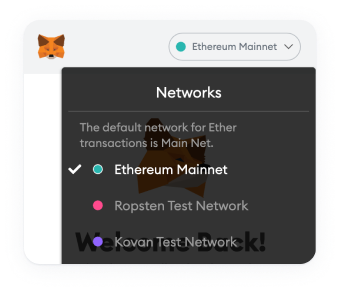 請更改錢包網絡
在MetaMask中更改錢包網絡以添加此合約。
Royale Finance價格 (ROYA)
0.0000001115 BTC12.61%
0.000001558 ETH11.80%

  Royale Finance ROYA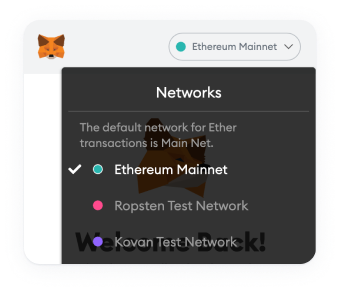 請更改錢包網絡
在MetaMask中更改錢包網絡以添加此合約。
圖表:Royale Finance 到 TWD
下載數據中...
Please wait, we are loading chart data
ROYA價格相關數據
Royale Finance 今天的價格
Royale Finance價格
NT$0.07707
價格變化

24小時

+NT$0.008427

24小時低點/ 24小時高點

NT$0.06792 /

NT$0.09607

交易量

24小時

NT$1,762,399

數量/市值
0.3746
市場佔有率
無數據
市場排名
#2007
Royale Finance市值

| | |
| --- | --- |
| 市值 | NT$4,704,993 |
| 完全稀釋後市值 | NT$5,549,131 |
Royale Finance 昨天的價格
昨日低點/高點

NT$0.06812 /

NT$0.09607

昨日開盤價 / 收盤價

NT$0.06922 /

NT$0.07034

昨日的價格變動
昨日交易量
NT$822,951
Royale Finance 歷史價格
七日低點/七日高點

NT$0.06351 /

NT$0.09607

30日低點/30日高點

NT$0.05779 /

NT$0.09607

90日低點/90日高點

NT$0.04807 /

NT$0.09607

52週低點/ 52週高點

NT$0.03606 /

NT$1.06

歷史最高價

Mar 14, 2021 (2 years ago)

NT$37.12

歷史最低價

Nov 01, 2022 (3 months ago)

NT$0.03606

Royale Finance投資報酬率
無數據
Royale Finance 供給量

| | |
| --- | --- |
| 流通供給量 | 61,047,314 ROYA |
| 總供給量 | 72,000,000 ROYA |
| 最大供給量 | 72,000,000 ROYA |
ROYA 即時價格資訊
Royale Finance 今日價格 為 NT$0.077071 TWD ,24 小時交易量為 NT$1,762,399 TWD 。 ROYA 到 TWD 價格為即時更新。 Royale Finance 在過去 24 小時內上漲了 12.34 。 目前在 CoinMarketCap 的排名為 #2007,市值為 NT$4,704,993 TWD 。 流通供給量為 61,047,314 ROYA 單位 與最大流通供給量為72,000,000 ROYA 單位。
交易 Royale Finance 的最大交易所目前為 PancakeSwap (V2), Uniswap (V2), Hotbit, BitGlobal, 與 。 您可以在我們的 查看其它交易所。
What Is Royale Finance (ROYA)?
Royale Finance is a cross-chain liquidity and technology solution for iGaming startups which leverages decentralized finance (DeFi) capabilities.
It aims to combine DeFi with iGaming, essentially addressing security and trust loopholes in online gaming while making it easier for game developers to access liquidity.
After launching its proof-of-concept in Q2 2020, Royale Finance began full development of its new platform, built on Web 3.0, and moved to funding and the release of its in-house token, ROYA.
As of January 2021, Royale Finance is in the final stages of its multiphase token sale, and has just secured funding from several investors worth $1.45 million prior to the release of its V1 app.
Who Are the Founders of Royale Finance?
Royale Finance has some well-known gaming industry figures at the helm. Its CEO is Georgio Andrews, previously involved in building infrastructure for iGaming and blockchain industry entities. His background in fact lies in sports medicine and athletics, pivoting to cryptocurrency in 2016.
COO and co-founder Matt Armstrong comes from an engineering circle, swapping to cryptocurrency full time before collaborating with Andrews in 2017. He has been investing in cryptocurrency projects since 2016.
CSO Avron Goss meanwhile has a solid 25 years of online gaming experience, becoming increasingly involved in provably fair technology with the rise of blockchain. He has also branched out into other subdivisions of the blockchain realm, assisting in the product launch of a tokenized stock exchange.
What Makes Royale Finance Unique?
According to its founders, iGaming as an industry still faces a problem when it comes to trust despite the emergence of blockchain technology in recent years. Additionally, liquidity access for game developers is an issue which is ripe for disruption using DeFi, they argue.
As such, Royale Finance aims to bridge the gap between what DeFi and iGaming can offer, helping the industry's image while opening up profit potential to investors.
DeFi is used for liquidity provision, and investors are incentivized to contribute funds and hold in-house token ROYA, thus helping projects using the Royale Finance platform.
The net effect is a near total reduction in centralized infrastructure, something which has plagued the acceptance and growth of online gaming in its infancy. Growth potential, Royale Finance notes, includes an iGaming industry value of $127 billion by 2027.
ROYA meanwhile also helps to generate income for the project, with a token sale seeing heavy oversubscription and a separate investment round raising almost $150 million.
Related Pages:
Read more about Enjin Coin (ENJ) here.
Read more about FunFair (FUN) here.
New to cryptocurrency? Find the answers to all your questions with Alexandria, CoinMarketCap's dedicated education resource.
How Many Royale Finance (ROYA) Coins Are There in Circulation?
The in-house token of Royal Finance is ROYA. ROYA is a fixed cap ERC-20 token on Ethereum with a total supply of 72,000,000 tokens.
ROYA forms the basis by which the Royale Finance platform is funded and maintains liquidity.
A complex ecosystem will use the funds derived from the ROYA token sale, which itself has a maximum cap of $1,450,000. According to Royale Finance's official documentation, liquidity provision will take 20% of initial funding, with team operations, the umbrella outfit Royale Foundation and expansion of partnerships and the project ecosystem each being awarded 15%.
Depending on the phase of the token sale, some allocations are subject to a vesting schedule.
For those staking ROYA, there are also various lockups involved, adherence to which increases the passive income derived from liquidity provision.
How Is the Royale Finance Network Secured?
Royale Finance uses delegated proof-of-stake (dPOS) as part of its security mechanism, while lockups aim to reduce the likelihood of mass liquidity drainage and other profiteering activities by investors.
As with any DeFi token, the risk of considerable initial volatility remains, and those looking to contribute liquidity should conduct thorough research into the associated risks, including the ultimate profitability from long-term staking.
Where Can You Buy Royale Finance (ROYA)?
As of January 2021, ROYA is still in its initial token sale stage, but has a small number of markets, with exchanges Bithumb and Bilaxy providing the lion's share of trading volume.
Trading pairs are available against Bitcoin (BTC), Ether (ETH), stablecoins and more, with the number of trading venues set to increase in time.
Still a crypto newbie? Read our easy guide to buying Bitcoin or any other cryptocurrency.
ROYA價格相關數據
Royale Finance 今天的價格
Royale Finance價格
NT$0.07707
價格變化

24小時

+NT$0.008427

24小時低點/ 24小時高點

NT$0.06792 /

NT$0.09607

交易量

24小時

NT$1,762,399

數量/市值
0.3746
市場佔有率
無數據
市場排名
#2007
Royale Finance市值

| | |
| --- | --- |
| 市值 | NT$4,704,993 |
| 完全稀釋後市值 | NT$5,549,131 |
Royale Finance 昨天的價格
昨日低點/高點

NT$0.06812 /

NT$0.09607

昨日開盤價 / 收盤價

NT$0.06922 /

NT$0.07034

昨日的價格變動
昨日交易量
NT$822,951
Royale Finance 歷史價格
七日低點/七日高點

NT$0.06351 /

NT$0.09607

30日低點/30日高點

NT$0.05779 /

NT$0.09607

90日低點/90日高點

NT$0.04807 /

NT$0.09607

52週低點/ 52週高點

NT$0.03606 /

NT$1.06

歷史最高價

Mar 14, 2021 (2 years ago)

NT$37.12

歷史最低價

Nov 01, 2022 (3 months ago)

NT$0.03606

Royale Finance投資報酬率
無數據
Royale Finance 供給量

| | |
| --- | --- |
| 流通供給量 | 61,047,314 ROYA |
| 總供給量 | 72,000,000 ROYA |
| 最大供給量 | 72,000,000 ROYA |