Mysterium is upgrading legacy MYST (pure ERC20) to new MYST (ERC20 with permit: 712-signed token approvals). This is a 1:1 token migration so there will be no new tokens created. Click here for more information

MysteriumMYST
Mysterium價格 (MYST)
0.000008135 BTC3.28%
0.0001237 ETH3.28%

  Mysterium MYST
Price:

NT$8.56 

3.28%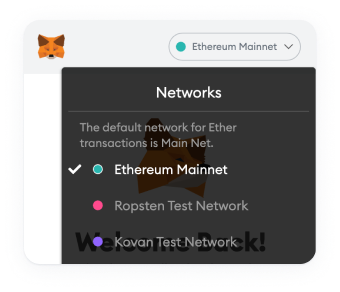 請更改錢包網絡
在MetaMask中更改錢包網絡以添加此合約。

CertiK

Mysterium Chart
Loading Data
Please wait, we are loading chart data
MYST 即時價格資訊
Mysterium 今日價格 為 NT$8.56 TWD ,24 小時交易量為 NT$837,311 TWD 。 Mysterium 在過去 24 小時內下跌了 3.28 。 目前在 CoinMarketCap 的排名為 #1020,市值為 NT$171,556,620 TWD 。 流通供給量為 20,033,628 MYST 單位 與未提供最大流通供給量。
交易 Mysterium 的最大交易所目前為 HitBTC, Uniswap (V3), Uniswap (V2), Bittrex, 與 。 您可以在我們的 查看其它交易所。
What is Mysterium Network?
Mysterium Network is building the world's largest P2P network to power Web 3 privacy applications. An open source, Swiss-based company founded in 2017, Mysterium is rewiring the internet so it's secure, free and accessible for all. Mysterium held a token sale through which it raised $18 million USD.
The network is transparent and permission-less by default, made up of layered VPN protocols, blockchain and smart contracts. It lays the groundwork for all kinds of next-gen services to be built on top of it, including Mysterium's flagship product, the decentralized VPN app.
This dVPN plugs into Mysterium's global network of residential nodes, one of the fastest growing online communities decentralising the web. This open marketplace allows anyone to become a node and rent their unused bandwidth and IP address to those in need. Individual users can choose from providers located all around the world, allowing them to unblock content, and making them resistant to logging, surveillance and cybercrime. Users pay nodes for providing VPN services in MYST, the network's native token and reserve currency.
What is MYST?
MYST is the utility token at the heart of Mysterium Network. This cryptocurrency acts like digital fuel, powering various functions and applications while keeping the network secure and decentralized.
If you're using the dVPN as a consumer, you pay with MYST token. If you're a node (provider of the VPN service) you receive MYST. When you first sign up for the network, users need a little MYST to receive and verify their unique identity. Once you receive your unique ID/address, you can start to receive and send payments. Mysterium has designed its own unique P2P payments infrastructure, the Hermes protocol, to facilitate these fast, anonymous and censorship-resistant micropayments.
MYST is an ERC-20 token with addition of ERC-2612 (the permit function), which was introduced with the DAI token and popularized by the Uniswap team.
MYST價格相關數據
Mysterium 今天的價格
Mysterium價格
NT$8.56
價格變化

24h

NT$-0.2953

24小時低點/ 24小時高點

NT$8.48 /

NT$9.13

交易量

24h

NT$837,428.70

數量/市值
0.004881
市場佔有率

0.00%

市場排名
#1020
Mysterium市值

| | |
| --- | --- |
| 市值 | NT$171,580,713.93 |
| 完全稀釋後市值 | NT$277,779,936.96 |
Mysterium 昨天的價格
昨日低點/高點

NT$8.57 /

NT$12.13

昨日開盤價 / 收盤價

NT$8.96 /

NT$8.69

昨日的價格變動
昨日交易量
NT$1,538,303.91
Mysterium 歷史價格
七日低點/七日高點

NT$8.02 /

NT$12.13

30日低點/30日高點

NT$6.69 /

NT$12.13

90日低點/90日高點

NT$6.69 /

NT$26.32

52週低點/ 52週高點

NT$2.39 /

NT$26.32

歷史最高價

Jan 09, 2018 (4 years ago)

NT$156.91

歷史最低價

Dec 13, 2018 (3 years ago)

NT$0.5432

Mysterium投資報酬率
Mysterium 供給量

| | |
| --- | --- |
| 流通供給量 | 20,033,628 MYST |
| 總供給量 | 32,433,365 MYST |
| 最大供給量 | 無數據 |