LOCGameLOCG
LOCGame價格 (LOCG)
0.000004697 BTC0.98%
0.00005657 ETH2.09%

  LOCGame LOCG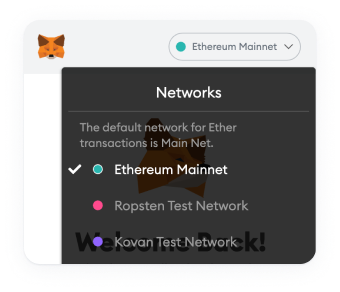 請更改錢包網絡
在MetaMask中更改錢包網絡以添加此合約。
圖表:LOCGame 到 TWD
Loading Data
Please wait, we are loading chart data
LOCG 即時價格資訊
LOCGame 今日價格 為 NT$6.21 TWD ,24 小時交易量為 NT$34,325,632 TWD 。 LOCG 到 TWD 價格為即時更新。 LOCGame 在過去 24 小時內下跌了 14.71 。 目前在 CoinMarketCap 的排名為 #1081,市值為 NT$311,845,475 TWD 。 流通供給量為 50,196,993 LOCG 單位 與最大流通供給量為150,000,000 LOCG 單位。
交易 LOCGame 的最大交易所目前為 KuCoin, Gate.io, ZT, Uniswap (V2), 與 。 您可以在我們的 查看其它交易所。
What Is LOCGame (LegendsOfCrypto)?
LOCGame is an NFT-powered type of Top Trump Card Game on blockchain where players can collect and win valuable tokens and NFT items. It leverages Decentralized Finance and DAO governance to create a sustainable, enjoyable and fun playing game ecosystem. Additionally, it aims to deliver learning and educational benefits to players and collectors.
LOCG is the native utility token that is used for:
Fees for processing transactions and payments;
Rewards - staking, earn-to-play, kick-back when purchasing NFTs;
Used for governance votes to determine the future direction of the Game ecosystem development, charity donations (10% from NFT sales goes to charity), new categories of NFT items for issuance and more.
LOCGame ecosystem includes:
Native marketplace connected to third-parties on MATIC and ETH.
Free-to-play, earn-to-play with reward in LOCG tokens.
Genesis edition fully dedicated to crypto industry famous characters.
rare NFT items that can be used to collect, play, earn rewards and to have fun.
How Many LOCG tokens Are There in Circulation?
LOCGame launched on April 28, 2020 in the Netherlands with 150 million LOCG tokens created at genesis. The supply is fixed to 150million tokens. Initial circulating supply at genesis is capped at maximum 19 million tokens at Genesis.
Who are the Founders of LOCGame?
LOCGame was founded by Mik Mironov and Lise Lefebvre. Mik Mironov is a founder of Rbl Labs, an NFT gaming studio, he is an Airbnb alumni with extensive experience in blockchain and finance (ABN AMRO, ICORating). Lise is a renowned produce designer based in Amsterdam. LOCGame game is a blockchain-NFT-gaming ecosystem being developed by Rbl Labs from Amsterdam with the goal to be n1 game in its category by number of gamers, market cap and by fun you have collecting and playing with its NFT cards.
Where Can I Buy LOCG ?
LOCG is available for trading on a number of exchanges including Kucoin, Gate.io and Uniswap.
轉換器:LOCG 到 TWD
LOCG價格相關數據
LOCGame 今天的價格
LOCGame價格
NT$6.21
價格變化

24h

NT$-1.08

24小時低點/ 24小時高點

NT$5.30 /

NT$7.57

交易量

24h

NT$34,325,631.84

數量/市值
0.1101
市場佔有率

0.00%

市場排名
#1081
LOCGame市值

| | |
| --- | --- |
| 市值 | NT$311,845,474.75 |
| 完全稀釋後市值 | NT$931,865,003.78 |
LOCGame 昨天的價格
昨日低點/高點

NT$6.33 /

NT$7.57

昨日開盤價 / 收盤價

NT$7.44 /

NT$6.73

昨日的價格變動
昨日交易量
NT$25,303,500.08
LOCGame 歷史價格
七日低點/七日高點

NT$5.30 /

NT$10.54

30日低點/30日高點

NT$5.30 /

NT$11.33

90日低點/90日高點

NT$2.67 /

NT$11.33

52週低點/ 52週高點

NT$0.7159 /

NT$17.18

歷史最高價

May 12, 2021 (7 months ago)

NT$17.18

歷史最低價

Jul 05, 2021 (5 months ago)

NT$0.7159

LOCGame投資報酬率
LOCGame 供給量

| | |
| --- | --- |
| 流通供給量 | 50,196,993 LOCG |
| 總供給量 | 148,053,144 LOCG |
| 最大供給量 | 150,000,000 LOCG |