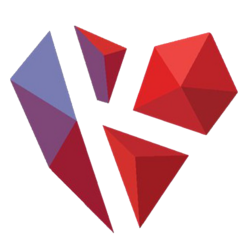 KardiaChain

KAI
等級# 463
貨幣
On 51,538 watchlists
KardiaChain價格 (KAI)
0.0000004009 BTC0.83%
0.000005983 ETH0.99%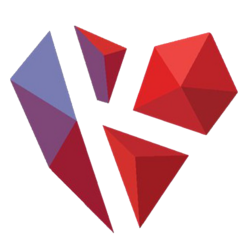 KardiaChain KAI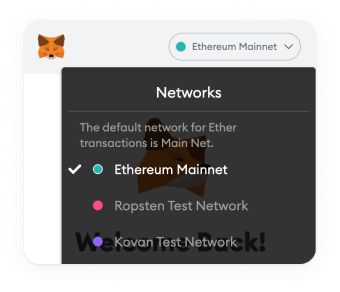 請更改錢包網絡
在MetaMask中更改錢包網絡以添加此合約。

CertiK

KardiaChain標籤
Algorithm
Industry
Platform
由項目方回報之標籤
DBft
Government
Real Estate
Sports
Collectibles & NFTs
Decentralized Exchange
DeFi
Wallet
Launchpad
Mobile Payment
圖表:KardiaChain 到 TWD
Loading Data
Please wait, we are loading chart data
KAI價格相關數據
KardiaChain 今天的價格
KardiaChain價格
NT$0.2567
價格變化

24小時

NT$0.004205

24小時低點/ 24小時高點

NT$0.2483 /

NT$0.264

交易量

24小時

NT$38,123,642.53

數量/市值
0.03726
市場佔有率
無數據
市場排名
#463
KardiaChain市值

| | |
| --- | --- |
| 市值 | NT$1,023,300,497.49 |
| 完全稀釋後市值 | NT$1,283,521,683.48 |
KardiaChain 昨天的價格
昨日低點/高點

NT$0.2493 /

NT$0.264

昨日開盤價 / 收盤價

NT$0.2511 /

NT$0.2618

昨日的價格變動
昨日交易量
NT$28,385,144.43
KardiaChain 歷史價格
七日低點/七日高點

NT$0.2472 /

NT$0.264

30日低點/30日高點

NT$0.2424 /

NT$0.2875

90日低點/90日高點

NT$0.2424 /

NT$0.4313

52週低點/ 52週高點

NT$0.2424 /

NT$4.91

歷史最高價

Apr 14, 2021 (a year ago)

NT$5.04

歷史最低價

May 11, 2020 (2 years ago)

NT$0.01266

KardiaChain投資報酬率
KardiaChain 供給量

| | |
| --- | --- |
| 流通供給量 | 3,986,300,000 KAI |
| 總供給量 | 5,000,000,000 KAI |
| 最大供給量 | 5,000,000,000 KAI |
KAI 即時價格資訊
KardiaChain 今日價格 為 NT$0.257144 TWD ,24 小時交易量為 NT$38,188,884 TWD 。 KAI 到 TWD 價格為即時更新。 KardiaChain 在過去 24 小時內上漲了 1.72 。 目前在 CoinMarketCap 的排名為 #463,市值為 NT$1,025,051,685 TWD 。 流通供給量為 3,986,300,000 KAI 單位 與最大流通供給量為5,000,000,000 KAI 單位。
交易 KardiaChain 的最大交易所目前為 MEXC, DigiFinex, KuCoin, Gate.io, 與 。 您可以在我們的 查看其它交易所。
What Is KardiaChain (KAI)?
KardiaChain is a blockchain platform that aims to be fully interoperable and "non-invasive," meaning that blockchains can connect to the network without needing to make technical modifications to their own protocols. KardiaChain uses a dual-node structure to facilitate the connection between its own ledger and other blockchains, sharding for scalability and smart contracts for developers.
The platform relies on a native token, KAI, which is used for staking, transaction fees, participating in services and deploying smart contracts.
KardiaChain was first announced in October 2018, and its mainnet went live in December 2020.
Who Are the Founders of KardiaChain?
KardiaChain was founded by two former high-school classmates, Tri Pham and Huy Nguyen, with Pham serving as CEO and Hguyen as chief technology officer. Pham is a long-time entrepreneur, and before KardiaChain, he co-founded AppFluke, a startup focused on bridging the gap between cutting-edge technology and consumer products. He has said that it was his time with AppFluke that first made him interested in bringing new technology to the masses, and in 2017, he discovered the true potential applications of blockchain. Together with Nguyen, he focused on the Vietnamese market and launched KardiaChain as a solution for enterprise-focused blockchain interoperability.
Nguyen was most recently a technical manager at Google, where he led the Google Fiber project. Several other Google employees also joined KardiaChain to form its core development team. Nguyen has also served in technical engineering roles for Cisco, Apple and Hitachi.
What Makes KardiaChain Unique?
KardiaChain claims to be the first-ever fully non-invasive, interoperable blockchain. The primary way it achieves this is through its dual master node technology, which allows the blockchain to have simultaneous access to both its own ledger and those of other platforms. This allows KardiaChain to operate in conjunction with other blockchains without requiring them to alter their respective protocol or technology. According to its whitepaper, dual nodes can be operated by anyone, making them permissionless, and have a consensus mechanism to verify data from both chains.
KardiaChain's CEO has stated that the platform is working to decentralize the existing systems of governments and enterprises, which allows it to reach millions of users without having to educate the public on blockchain technology. It is specifically focused on targeting users who are not native to crypto.
The platform has launched several initiatives intended to increase adoption, including "adoption decentralized applications," which combine aspects of both centralized and decentralized apps; discounts on mobile top-ups for Viettel customers when paying with KAI; and KAIstarter, a decentralized finance fundraising and revenue sharing platform. KardiaChain has also inked partnerships with other projects and platforms such as NEM (XEM), MANTRA DAO (OM), ShareRing and Bounce Finance (BOT).
Related Pages:
Learn about Polkadot, a major interoperable blockchain platform that also utilizes sharding.
Learn about ICON, another interoperability-focused blockchain project.
Curious about how initial exchange offerings work? Read more about the fundraising method used by KardiaChain on Alexandria, CoinMarketCap's online educational resource.
Stay up to date on the latest developments in interoperability, adoption and more with the CoinMarketCap blog.
How Many KardiaChain (KAI) Coins Are There in Circulation?
KardiaChain has a total token supply of 5 billion KAI. Of this amount, 816 million KAI (16.32%) was allocated for private sales, and 750 million KAI (15%) was made available for sale during an initial exchange offering via Gate.io. 1 billion KAI (20%) was reserved for the ecosystem, with 10% available immediately and 10% subject to lock-ups, and 250 million KAI (5%) was reserved for the community, subject to a 3-month lock-up. An additional 500 million KAI (10%) was allocated for block rewards, which will be released over a period of 10 years.
The KardiaChain team was allocated 600 million KAI (12%), its advisors were given 150 million KAI (3%), and 934 million KAI (18.68%) was kept for foundation reserves. These tokens were all subject to a 12-month lock-up and 24-month vesting period.
KAI was initially issued as an ERC-20 token on the Ethereum blockchain, but was later swapped for a token native to the KardiaChain blockchain upon its mainnet launch.
How Is the KardiaChain Network Secured?
The KardiaChain network is secured with a Byzantine Fault Tolerance delegated proof-of-stake consensus, meaning that new blocks added to the chain must be approved by a two-thirds majority and stakeholders may delegate the validation of transactions to trusted third parties. According to its white paper, KardiaChain's dual-node approach to interoperability ensures that the security of other blockchains is not affected when they interact with KardiaChain.
Blockchain security firm CertiK completed an audit of the KardiaChain mainnet in December 2020, shortly before its launch, reporting that "all the issues identified within the scope of the audit were formally addressed by the team."
Where Can You Buy KardiaChain (KAI)?
KAI can be purchased on several cryptocurrency exchanges, including Bilaxy, KuCoin, Hoo and Gate.io. It can be traded against the South Korean won, Bitcoin (BTC), Ether (ETH) and the stablecoin Tether (USDT).
Are you interested in buying KAI or other cryptocurrencies such as Bitcoin? CoinMarketCap has a simple step-by-step guide to teach you all about crypto and how to buy your first coins.
KAI價格相關數據
KardiaChain 今天的價格
KardiaChain價格
NT$0.2567
價格變化

24小時

NT$0.004205

24小時低點/ 24小時高點

NT$0.2483 /

NT$0.264

交易量

24小時

NT$38,123,642.53

數量/市值
0.03726
市場佔有率
無數據
市場排名
#463
KardiaChain市值

| | |
| --- | --- |
| 市值 | NT$1,023,300,497.49 |
| 完全稀釋後市值 | NT$1,283,521,683.48 |
KardiaChain 昨天的價格
昨日低點/高點

NT$0.2493 /

NT$0.264

昨日開盤價 / 收盤價

NT$0.2511 /

NT$0.2618

昨日的價格變動
昨日交易量
NT$28,385,144.43
KardiaChain 歷史價格
七日低點/七日高點

NT$0.2472 /

NT$0.264

30日低點/30日高點

NT$0.2424 /

NT$0.2875

90日低點/90日高點

NT$0.2424 /

NT$0.4313

52週低點/ 52週高點

NT$0.2424 /

NT$4.91

歷史最高價

Apr 14, 2021 (a year ago)

NT$5.04

歷史最低價

May 11, 2020 (2 years ago)

NT$0.01266

KardiaChain投資報酬率
KardiaChain 供給量

| | |
| --- | --- |
| 流通供給量 | 3,986,300,000 KAI |
| 總供給量 | 5,000,000,000 KAI |
| 最大供給量 | 5,000,000,000 KAI |