GRN

G
等級# 2958
代幣
On 52,108 watchlists
GRN價格 (G)
0.000004249 BTC0.80%
0.00006265 ETH2.13%

  GRN G
Self Reported Circulating Supply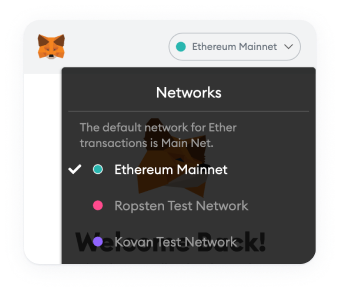 請更改錢包網絡
在MetaMask中更改錢包網絡以添加此合約。

CertiK

圖表:GRN 到 TWD
Loading Data
Please wait, we are loading chart data
G價格相關數據
GRN 今天的價格
GRN價格
NT$2.70
價格變化

24小時

-NT$0.03671

24小時低點/ 24小時高點

NT$2.49 /

NT$2.90

交易量

24小時

NT$18,825,190.18

數量/市值
0.05362
市場佔有率

0.00%

市場排名
#2958
GRN市值

| | |
| --- | --- |
| 市值 | NT$351,085,651.29 |
| 完全稀釋後市值 | NT$2,700,658,856.03 |
GRN 昨天的價格
昨日低點/高點

NT$2.68 /

NT$2.90

昨日開盤價 / 收盤價

NT$2.74 /

NT$2.81

昨日的價格變動
昨日交易量
NT$18,714,049.12
GRN 歷史價格
七日低點/七日高點

NT$2.42 /

NT$2.98

30日低點/30日高點

NT$1.35 /

NT$4.09

90日低點/90日高點

NT$1.35 /

NT$6.46

52週低點/ 52週高點

NT$1.35 /

NT$7.67

歷史最高價

Jul 01, 2022 (3 months ago)

NT$7.67

歷史最低價

Sep 19, 2022 (17 days ago)

NT$1.35

GRN投資報酬率
GRN 供給量

| | |
| --- | --- |
| 流通供給量 | 130,000,000 G |
| 總供給量 | 1,000,000,000 G |
| 最大供給量 | 1,000,000,000 G |
G 即時價格資訊
GRN 今日價格 為 NT$2.70 TWD ,24 小時交易量為 NT$18,827,099 TWD 。 G 到 TWD 價格為即時更新。 GRN 在過去 24 小時內下跌了 1.29 。 目前在 CoinMarketCap 的排名為 #2958,市值為 未提供 。 未提供流通供給量 與最大流通供給量為1,000,000,000 G 單位。
交易 GRN 的最大交易所目前為 XT.COM, BitMart, LBank, 與 。 您可以在我們的 查看其它交易所。
GRN is the indigenous token of the GRID Blockchain and serves primarily as on-chain governance, payment for transaction fees and on-chain liquidity for EXNode.
The Grid is a layer 1 blockchain that is built with focus on five pillars: Security, Sustainability, Speed, Scalability and Stability.
Grid aims to set an example in safety and scalability while taking a sustainability first approach. The Grid is built utilising a novel approach to Proof of Stake with logarithmic weighted stake-voting rights and locked security pools. The weighting causes a progressive payout of validating rewards and is an industry first. These approach is chosen to counter two main drawbacks of PoS based consensus, namely decentralisation and accumulation of wealth by the top holders.
Grid is widely interoperable with existing libraries in the blockchain industry, while also implementing key features for easier transition from other (de) centralized technologies. Included among these features are an integrated payment and escrow system, exchanging pools, and encrypted communications. These features are listed below:
EnScrypt will allow users to send encrypted messages up to 120 characters attached to a transaction or as standalone messages. These messages can be an invoice number, payment reference code or just a friendly note.
ExNode represents the first integrated DEX based exchange on the blockchain. Grid users can stake or swap their tokens to any (stable) currency on Grid, without ever requiring making a transaction to any exchange. This integrated swapping also makes it possible to stake any token on the Grid from the GRN wallet app. EXNode is supported through the GRN Wallet app or any other third-party wallet app connecting to the EXNode contract addresses.
GRNPay enables users to send and receive payment requests over Grid, which can be accompanied by EnScrypt messages. Paying for the requests can be done with the wallet app and the recipient will immediately be notified once its payment request is fulfilled. The payment requests can be set in any currency and be paid in a whole different currency, as EXNode will manage the conversion to match the recipient's currency. GRNPay can also be used as an Escrow service between businesses. GRNPay can reserve the currency on the sender's address until a pre-set condition is satisfied. GRNPay will automatically credit the recipient. In line with the technicalities of the platform, GRNPay services are hosted decentralized and permissionless on the GRN Grid and are based on automatically issued smart contracts
G價格相關數據
GRN 今天的價格
GRN價格
NT$2.70
價格變化

24小時

-NT$0.03671

24小時低點/ 24小時高點

NT$2.49 /

NT$2.90

交易量

24小時

NT$18,825,190.18

數量/市值
0.05362
市場佔有率

0.00%

市場排名
#2958
GRN市值

| | |
| --- | --- |
| 市值 | NT$351,085,651.29 |
| 完全稀釋後市值 | NT$2,700,658,856.03 |
GRN 昨天的價格
昨日低點/高點

NT$2.68 /

NT$2.90

昨日開盤價 / 收盤價

NT$2.74 /

NT$2.81

昨日的價格變動
昨日交易量
NT$18,714,049.12
GRN 歷史價格
七日低點/七日高點

NT$2.42 /

NT$2.98

30日低點/30日高點

NT$1.35 /

NT$4.09

90日低點/90日高點

NT$1.35 /

NT$6.46

52週低點/ 52週高點

NT$1.35 /

NT$7.67

歷史最高價

Jul 01, 2022 (3 months ago)

NT$7.67

歷史最低價

Sep 19, 2022 (17 days ago)

NT$1.35

GRN投資報酬率
GRN 供給量

| | |
| --- | --- |
| 流通供給量 | 130,000,000 G |
| 總供給量 | 1,000,000,000 G |
| 最大供給量 | 1,000,000,000 G |