Governor DAOGDAO
Governor DAO價格 (GDAO)
0.00001555 BTC6.77%
0.0002556 ETH6.68%

  Governor DAO GDAO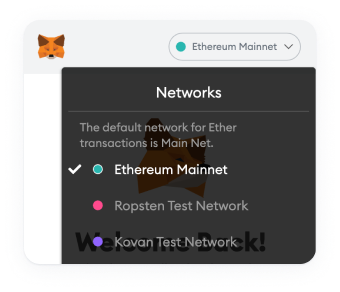 請更改錢包網絡
在MetaMask中更改錢包網絡以添加此合約。
圖表:Governor DAO 到 TWD
Loading Data
Please wait, we are loading chart data
GDAO 即時價格資訊
Governor DAO 今日價格 為 NT$28.83 TWD ,24 小時交易量為 NT$1,395,254 TWD 。 GDAO 到 TWD 價格為即時更新。 Governor DAO 在過去 24 小時內上漲了 0.19 。 目前在 CoinMarketCap 的排名為 #1456,市值為 NT$82,970,484 TWD 。 流通供給量為 2,877,787 GDAO 單位 與未提供最大流通供給量。
What Is Governor DAO (GDAO)?
Governor DAO (GDAO) is a decentralized autonomous organization that enables other projects and networks to adopt decentralized governance principles in their own token models and communities.
In essence, this "DAO of DAOs" service encompasses several unique components that are accessible to both new and established projects alike.
These services include: * Proof-of-Existence Whitelist: A tokenized registry of provably unique Ethereum wallets any project can reference for sybil-resistant contracts. This can be used for voting, airdrops, token sales, and much more. * Metavoting: Clients allocate or lease project tokens to Governor DAO treasury so Governor community members collectively vote on their protocol with GDAO. * Contracts/Consultations: Projects leverage Governor DAO best practices, proprietary smart contracts, and mature voting community to help ensure their own ability to launch a working DAO, effective governance, fair token launch, etc.
Governor DAO is a true DAO. Token holders retain full ownership of the project's treasury reserves and revenue. Ultimately, further direction and build outs are determined by the token holders themselves.
How Many GDAO Tokens Are There in Circulation?
The total supply of GDAO is 2,921,625 (initially 3,000,000 with some amount of token burn). Of the total supply, 2,172,362 GDAO is in circulation (as of May 20, 2021).
GDAO was a fair launch token. A significant portion of the supply was airdropped to token holders at time of the CBDAO exit scam in October 2020. The rest were allocated between liquidity programs, yield farming, and treasury reserves. No tokens were allocated for the team or for token sale.
Who Are the Founders of Governor DAO?
Governor DAO was created as a true, community initiative among token holders who were rugpulled by CoinBreeder DAO. The founders were token holders who believed strongly in the initial vision of the project (DAO of DAOs) and remained determined to build it out themselves.
You can see some core members of the Governor DAO team here.
Because Governor DAO operates as a decentralized autonomous organization, there are over a dozen community members that play elevated "team roles" beyond the individuals listed on the website.
Where Can I Buy Governor DAO (GDAO)?
GDAO is primarily traded on Uniswap v2.
It is additionally traded on Gate.io and Bilaxy.
New to cryptocurrency? Read CoinMarketCap's easy guide to buying Bitcoin or any other token.
轉換器:GDAO 到 TWD
GDAO價格相關數據
Governor DAO 今天的價格
Governor DAO價格
NT$28.83
價格變化

24h

NT$0.03942

24小時低點/ 24小時高點

NT$27.08 /

NT$31.52

交易量

24h

NT$1,395,353.75

數量/市值
0.01682
市場佔有率

0.00%

市場排名
#1456
總鎖倉價值(TVL)
NT$10,970,269
Governor DAO市值

| | |
| --- | --- |
| 市值 | NT$82,976,433.10 |
| 完全稀釋後市值 | NT$84,240,434.60 |
Governor DAO 昨天的價格
昨日低點/高點

NT$27.08 /

NT$30.68

昨日開盤價 / 收盤價

NT$28.81 /

NT$28.77

昨日的價格變動
昨日交易量
NT$560,148.38
Governor DAO 歷史價格
七日低點/七日高點

NT$25.26 /

NT$39.72

30日低點/30日高點

NT$22.48 /

NT$44.75

90日低點/90日高點

NT$13.59 /

NT$54.40

52週低點/ 52週高點

NT$6.89 /

NT$142.54

歷史最高價

Mar 16, 2021 (7 months ago)

NT$142.54

歷史最低價

Jan 22, 2021 (9 months ago)

NT$6.89

Governor DAO投資報酬率
無數據
Governor DAO 供給量

| | |
| --- | --- |
| 流通供給量 | 2,877,787 GDAO |
| 總供給量 | 2,921,625 GDAO |
| 最大供給量 | 無數據 |