FOTA - Fight Of The AgesFOTA
等級# 1599
代幣
On 4,100,628 watchlists
FOTA - Fight Of The Ages價格 (FOTA)
0.000004518 BTC16.08%
0.00006433 ETH17.45%

  FOTA - Fight Of The Ages FOTA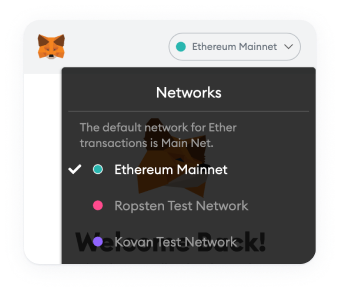 請更改錢包網絡
在MetaMask中更改錢包網絡以添加此合約。

CertiK

Hacken
FOTA - Fight Of The Ages 驗證
FOTA - Fight Of The Ages標籤
Industry
由項目方回報之標籤
VR/AR
Collectibles & NFTs
DeFi
Entertainment
DApp
Binance Chain
BNB Smart Chain
Metaverse
Play To Earn
Gaming Guild
圖表:FOTA - Fight Of The Ages 到 TWD
Loading Data
Please wait, we are loading chart data
FOTA價格相關數據
FOTA - Fight Of The Ages 今天的價格
FOTA - Fight Of The Ages價格
NT$2.75
價格變化

24小時

-NT$0.455

24小時低點/ 24小時高點

NT$2.66 /

NT$3.20

交易量

24小時

NT$6,365,727.67

數量/市值
0.3538
市場佔有率

0.00%

市場排名
#1599
FOTA - Fight Of The Ages市值

| | |
| --- | --- |
| 市值 | NT$17,992,017.57 |
| 完全稀釋後市值 | NT$1,922,723,667.69 |
FOTA - Fight Of The Ages 昨天的價格
昨日低點/高點

NT$2.92 /

NT$3.44

昨日開盤價 / 收盤價

NT$3.17 /

NT$2.98

昨日的價格變動
昨日交易量
NT$6,731,373.04
FOTA - Fight Of The Ages 歷史價格
七日低點/七日高點

NT$2.66 /

NT$3.99

30日低點/30日高點

NT$2.47 /

NT$5.90

90日低點/90日高點

NT$2.47 /

NT$18.01

52週低點/ 52週高點

NT$2.47 /

NT$28.95

歷史最高價

Jun 16, 2022 (3 months ago)

NT$28.95

歷史最低價

Sep 17, 2022 (7 days ago)

NT$2.47

FOTA - Fight Of The Ages投資報酬率
FOTA - Fight Of The Ages 供給量

| | |
| --- | --- |
| 流通供給量 | 6,550,298 FOTA |
| 總供給量 | 14,000,000 FOTA |
| 最大供給量 | 700,000,000 FOTA |
FOTA 即時價格資訊
FOTA - Fight Of The Ages 今日價格 為 NT$2.75 TWD ,24 小時交易量為 NT$6,365,728 TWD 。 FOTA 到 TWD 價格為即時更新。 FOTA - Fight Of The Ages 在過去 24 小時內下跌了 14.16 。 目前在 CoinMarketCap 的排名為 #1599,市值為 NT$17,992,018 TWD 。 流通供給量為 6,550,298 FOTA 單位 與最大流通供給量為700,000,000 FOTA 單位。
交易 FOTA - Fight Of The Ages 的最大交易所目前為 Huobi Global, BitMart, 與 。 您可以在我們的 查看其它交易所。
Watch Our FOTA Teaser Trailer: https://youtu.be/J-Ao3SL7dDk
What Is FOTA?
FOTA is Triple-A MOBA Gaming Project that prioritizes player experience in the Metaverse. To do so, FOTA incorporates Microsoft Mesh - a Microsoft Corporation platform pioneering in creating the most immersive Metaverse experience. Developed by Meta DJINN PTE. LTD, FOTA is a breath of fresh air within the GameFi industry as the project offers high-quality graphics, outstanding variations of game modes, and the most solid, supportive communities.
The World of FOTA is more than a fantasy-themed adventure. Races from various universes battle to become the Emperor of all realms. In FOTA, investors/players own Heroes as Non-fungible Tokens (NFTs). They can interact with the NFTs in the real world and have absolute ownership over their digital assets.
Who Are the Founders of FOTA?
Fight of The Ages - FOTA - is an accumulation of efforts from various talented individuals. Specifically, FOTA was founded by CEO Grey Trinh, COO/CPO Binh Nguyen, and CTO Ryan Nguyen.
Grey Trinh, the Chief Executive Officer of FOTA. With 4 years of experience in the Blockchain Industry and ten years of experience in Business Management, Duc Trinh has displayed his exceptional professionalism in running a wide variety of businesses, from start-ups to corporations. Mr. Duc Trinh plays a significant role in the team that offers a distinctive way of analytical thinking, pushing the project forward despite fluctuations in the market.
COO/CPO Binh Nguyen, current Principal Engineer at KIXEYE STUDIO and Technical Consulting Architect at VNG Corporation, with many years of experience in the Gaming Industry. With his expertise in gaming development and comprehensive insight into the current state of Esports, Binh Nguyen shall make his best effort to bring about a unique gaming experience for both GameFi and Traditional gamers.
CTO Ryan Nguyen is one of the 200 most talented engineers globally under the Microsoft Aspire Program. As a Senior Security Specialist at Microsoft APAC, Ryan has shown tremendous skills in problem-solving via developing and implementing security measures, securing thousands of data networks as well as preventing security breaches. His expertise in cybersecurity and profound knowledge of crypto has enabled Ryan to step into the Blockchain industry and become a vital core member of FOTA in improving project security.
What Makes FOTA Unique?
FOTA maximizes both Play-4-fun and Play-2-earn features to ensure players will have the utmost pleasure in Playing and Earning from FOTA
FOTA Metaverse has been designed with the utilization of 3D Unity Engine, the best game engine that offers cross-platform integration (iOS, Android, WebGL, Windows, and macOS). 3D Unity offers asset store management, superb visual quality, consistent layout, next-level design, and captivating gameplay.

As a new hologram-based mixed-reality communication platform, Microsoft Mesh's potential is immeasurable as the platform offers features that are far beyond simple business meetings. Upon recognizing the impact that Microsoft Mesh can have on the current GameFi business, FOTA aims to be the first blockchain-based game capable of providing a genuinely immersive metaverse experience.

In addition, NFTs in FOTA are extremely valuable with such limited quantities and versatility. Heroes have a significant role in progressing throughout the game. Each Hero comes from different races and classes, thus creating rich biodiversity within the FOTA universe. NFT holders can make a passive income with their spare NFTs, such as Heroes or Items, via the Rent-2-Play mechanism. The NFT rental feature will be most likely suitable for beginners who need to use Heroes or Items with a high level but do not want to spend too much time or money on upgrading the above NFT components. Therefore, Rent-2-Play is a remarkable feature for both newcomers and advanced players.

In FOTA Universe, players with high rankings will access a completely different gaming universe with unique experience and gameplay. Therefore, FOTA will launch the Cross-NFT Feature to benefit players, and they can freely bring their NFTs to another universe without making multiple purchases.
How Is the FOTA Network Secured?
The team of FOTA sets the project up on BNB Chain developed by Binance. As one of the most popular blockchains for developing decentralized projects, BNB Chain offers fast transaction times and minimal transaction fees. What's more? Binance NFT is also the world's largest gaming NFT trading platform, with over 1 million gaming NFTs in supply, 60 gaming project NFT drops, and $130 million in trading volume. For the development of FOTA, it is best if the project hosts its IGO in the fastest-growing IGO platform, with over $40 million in trading volume generated in 1 month for IGO drops.
FOTA價格相關數據
FOTA - Fight Of The Ages 今天的價格
FOTA - Fight Of The Ages價格
NT$2.75
價格變化

24小時

-NT$0.455

24小時低點/ 24小時高點

NT$2.66 /

NT$3.20

交易量

24小時

NT$6,365,727.67

數量/市值
0.3538
市場佔有率

0.00%

市場排名
#1599
FOTA - Fight Of The Ages市值

| | |
| --- | --- |
| 市值 | NT$17,992,017.57 |
| 完全稀釋後市值 | NT$1,922,723,667.69 |
FOTA - Fight Of The Ages 昨天的價格
昨日低點/高點

NT$2.92 /

NT$3.44

昨日開盤價 / 收盤價

NT$3.17 /

NT$2.98

昨日的價格變動
昨日交易量
NT$6,731,373.04
FOTA - Fight Of The Ages 歷史價格
七日低點/七日高點

NT$2.66 /

NT$3.99

30日低點/30日高點

NT$2.47 /

NT$5.90

90日低點/90日高點

NT$2.47 /

NT$18.01

52週低點/ 52週高點

NT$2.47 /

NT$28.95

歷史最高價

Jun 16, 2022 (3 months ago)

NT$28.95

歷史最低價

Sep 17, 2022 (7 days ago)

NT$2.47

FOTA - Fight Of The Ages投資報酬率
FOTA - Fight Of The Ages 供給量

| | |
| --- | --- |
| 流通供給量 | 6,550,298 FOTA |
| 總供給量 | 14,000,000 FOTA |
| 最大供給量 | 700,000,000 FOTA |