Digital Reserve CurrencyDRC
Digital Reserve Currency價格 (DRC)
0.00000002177 BTC0.20%
0.0000002711 ETH1.39%

  Digital Reserve Currency DRC
Digital Reserve Currency鏈接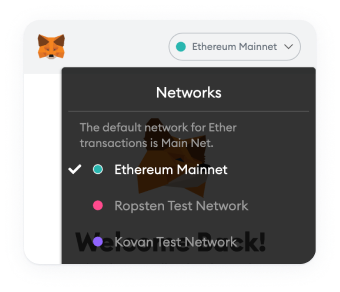 請更改錢包網絡
在MetaMask中更改錢包網絡以添加此合約。
圖表:Digital Reserve Currency 到 TWD
Loading Data
Please wait, we are loading chart data
DRC 即時價格資訊
Digital Reserve Currency 今日價格 為 NT$0.034467 TWD ,24 小時交易量為 NT$205,916 TWD 。 DRC 到 TWD 價格為即時更新。 Digital Reserve Currency 在過去 24 小時內上漲了 0.08 。 目前在 CoinMarketCap 的排名為 #1830,市值為 NT$34,466,658 TWD 。 流通供給量為 1,000,000,000 DRC 單位 與最大流通供給量為1,000,000,000 DRC 單位。
交易 Digital Reserve Currency 的最大交易所目前為 Uniswap (V2), Bittrex, 與 。 您可以在我們的 查看其它交易所。
What is Digital Reserve Currency (DRC)?
Digital Reserve Currency (DRC) was designed to become a decentralized digital store of value with a limited supply and a zero inflation rate. It was created during the COVID-19 crisis when fiscal and monetary policies have exposed serious vulnerabilities in the current financial system. The concept of the Digital Reserve Currency was developed by Maxim Nurov, CEO of Digital Finance, Washington, DC, a financial company that specializes in the digital assets market.
You can learn more about DRC at the official website https://drcglobal.org
How is Digital Reserve Currency (DRC) innovative?
DRC has a few unique characteristics that differentiate it from other digital assets. First, DRC has a purely deflationary economic model. 100% of the total DRC supply was issued to the secondary market and no more DRC tokens will ever be created.
Second, DRC has a fair distribution model. All the DRC supply of 1 Billion indivisible tokens was issued directly to the market. DRC founders/developers never received any funds from investors in any form and never retained any tokens before the whole token supply became available on the market.
Third, DRC had a community-driven ecosystem from the day one. No one has control over DRC as DRC has fully decentralized structure. The DRC Foundation has been created by the DRC community to define the strategy and the road map of the DRC ecosystem development.
‌Finally, the DRC token is fully developed and operational. Its smart contract has been audited by a trusted blockchain development firm and does not contain any security issues. Built using Solidity, DRC's code cannot be altered since being deployed on the blockchain.
What is the value proposition of Digital Reserve Currency (DRC)?
DRC has a robust value proposition as a potential digital store of value. As global markets experience inflation, DRC provides economic scarcity and a zero-inflation rate. In accordance with the DRC road map, DRC holders should be able to link the value of their tokens to a basket of the most efficient store of value assets such as gold, Bitcoin, and the US dollar, as soon as in Q1 2021.
What is the mission of Digital Reserve Currency (DRC)?
DRC was designed to provide a steady increase in its intrinsic value and act as a useful hedge against inflation. It fits the needs of people looking to preserve their wealth, especially in developing countries, while still having the flexibility of immediate, cross-border, and censorship-resistant transfers.
What is the DRC Foundation?
The DRC Foundation is a non-official, community-led organization dedicated to supporting the growth and development of the DRC ecosystem. The DRC Foundation role is not to control or manage the DRC network, as it is fully decentralized. Our mission is to advocate for the DRC ecosystem and to facilitate its global adoption and success.
You can learn more about the DRC Foundation at https://drc.foundation
Where Can I find out more about DRC?
DRC Foundation Official website
轉換器:DRC 到 TWD
DRC價格相關數據
Digital Reserve Currency 今天的價格
Digital Reserve Currency價格
NT$0.03447
價格變化

24h

NT$0.000009867

24小時低點/ 24小時高點

NT$0.03387 /

NT$0.03602

交易量

24h

NT$205,913.78

數量/市值
0.005974
市場佔有率

0.00%

市場排名
#1830
Digital Reserve Currency市值

| | |
| --- | --- |
| 市值 | NT$34,466,285.15 |
| 完全稀釋後市值 | NT$34,466,285.15 |
Digital Reserve Currency 昨天的價格
昨日低點/高點

NT$0.03357 /

NT$0.03577

昨日開盤價 / 收盤價

NT$0.03459 /

NT$0.03434

昨日的價格變動
昨日交易量
NT$128,539.32
Digital Reserve Currency 歷史價格
七日低點/七日高點

NT$0.03046 /

NT$0.04591

30日低點/30日高點

NT$0.001012 /

NT$0.102

90日低點/90日高點

NT$0.001012 /

NT$0.102

52週低點/ 52週高點

NT$0.001012 /

NT$34.65

歷史最高價

Mar 21, 2021 (8 months ago)

NT$34.65

歷史最低價

Nov 10, 2021 (21 days ago)

NT$0.001012

Digital Reserve Currency投資報酬率
無數據
Digital Reserve Currency 供給量

| | |
| --- | --- |
| 流通供給量 | 1,000,000,000 DRC |
| 總供給量 | 1,000,000,000 DRC |
| 最大供給量 | 1,000,000,000 DRC |