Burger SwapBURGER
Burger Swap價格 (BURGER)
0.0001147 BTC13.56%
0.001672 ETH13.56%

  Burger Swap BURGER
Price:

NT$130.59 

13.56%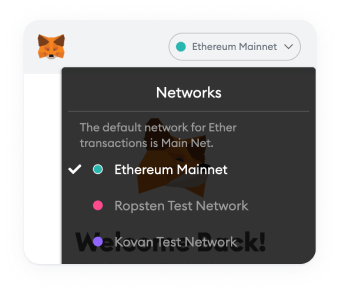 請更改錢包網絡
在MetaMask中更改錢包網絡以添加此合約。
Burger Swap Chart
Loading Data
Please wait, we are loading chart data
BURGER 即時價格資訊
Burger Swap 今日價格 為 NT$130.59 TWD ,24 小時交易量為 NT$442,568,327 TWD 。 Burger Swap 在過去 24 小時內上漲了 13.56 。 目前在 CoinMarketCap 的排名為 #414,市值為 NT$1,748,735,893 TWD 。 流通供給量為 13,391,211 BURGER 單位 與最大流通供給量為21,000,000 BURGER 單位。
交易 Burger Swap 的最大交易所目前為 Binance, ZT, Bithumb, Hoo, 與 。 您可以在我們的 查看其它交易所。
What Is Burger Swap (BURGER)?
Launched in September 2020, Burger Swap is one of the first democratized, decentralized automated market makers (AMMs) on the Binance Smart Chain (BSC). It was built without the control of any centralized authorities through the use of smart contracts.
Burger Swap is based on the DEMAX decentralized Binance platform; it enables a swapping mechanism with democratic procedures that allows the community to change system parameters through transparent voting.
BURGER token staking allows any user to create proposals and influence the adjustment of transaction fees, block rewards and other system parameters of the Burger Swap exchange via voting.
The Burger Swap decentralized governance system was designed to prevent control by any centralized entity. Users are rewarded with BURGER tokens for creating liquidity, staking and voting within the governance system.
Who Are the Founders of Burger Swap?
Burger Swap is an implementation of ERC-2917 founded by Tony Carson and Drs. Mehmet Sabir and Suleyman Kardas. Its main aim is to improve on Uniswap through altering the incentive and governance models.
What Makes Burger Swap Unique?
An automated market maker is a type of decentralized exchange (DEX) that uses mathematical formulae and game theory to price assets. Burger Swap is a decentralized AMM on the BSC network.
The Burger Swap Bridge has the ability to swap coins from the Ethereum (ETH) network's ERC-20 standard to the BSC's BEP-20 standard — and vice-versa — at low fees. It allows Ethereum users to seamlessly migrate to the BSC network and enjoy its low transaction fees and fast block times.
Burger Swap was designed as a democratic and decentralized exchange with compulsory governance. BURGER token holders can vote to alter the exchange parameters such as trading fees, mining speed, staking rewards and others.
All tokens available on Burger Swap have a BNB and a BURGER trading pair. The BURGER pair is used to generate liquidity for the BURGER token and BNB is the native token of the BSC network.
When a new project wants to get listed on Burger Swap, the exchange charges it with a listing fee and allows the community to approve or reject the listing via a vote. All of the listing fees are added to a pool and shared among BURGER holders that participate in voting at least once per week.
Related Pages:
Learn more about Essentia.
Learn more about Gleec.
Learn about peer-to-peer networks on CoinMarketCap Alexandria.
Improve your knowledge of cryptocurrencies with the CoinMarketCap blog.
How Many Burger Swap (BURGER) Coins Are There in Circulation?
Burger Swap (BURGER) has a circulating supply of 11,988,402 BURGER and a maximum supply of 21,000,000 BURGER as of March 2021.
How Is the Burger Swap Network Secured?
Burger Swap employs a voting process to prevent the listing of suspicious token projects. It runs on the Binance Smart Chain, a blockchain with fast block times and a focus on decentralization.
Where Can You Buy Burger Swap (BURGER)?
Burger Swap (BURGER) can be traded on the following exchanges:
To learn more, read CoinMarketCap's in-depth guide on buying Bitcoin.
BURGER價格相關數據
Burger Swap 今天的價格
Burger Swap價格
NT$130.59
價格變化

24h

NT$15.53

24小時低點/ 24小時高點

NT$112.51 /

NT$132.80

交易量

24h

NT$442,573,537.07

數量/市值
0.2531
市場佔有率

0.00%

市場排名
#414
Burger Swap市值

| | |
| --- | --- |
| 市值 | NT$1,748,756,480.03 |
| 完全稀釋後市值 | NT$2,742,387,305.28 |
Burger Swap 昨天的價格
昨日低點/高點

NT$110.56 /

NT$116.40

昨日開盤價 / 收盤價

NT$111.71 /

NT$114.73

昨日的價格變動
昨日交易量
NT$143,411,339.08
Burger Swap 歷史價格
七日低點/七日高點

NT$103.99 /

NT$132.80

30日低點/30日高點

NT$85.33 /

NT$133.63

90日低點/90日高點

NT$81.48 /

NT$580.57

52週低點/ 52週高點

NT$9.75 /

NT$778.12

歷史最高價

May 03, 2021 (3 months ago)

NT$778.12

歷史最低價

Nov 08, 2020 (9 months ago)

NT$9.75

Burger Swap投資報酬率
Burger Swap 供給量

| | |
| --- | --- |
| 流通供給量 | 13,391,211 BURGER |
| 總供給量 | 13,766,211 BURGER |
| 最大供給量 | 21,000,000 BURGER |