Bitcoin Standard Hashrate Token

BTCST
等級# 177
代幣
On 26,571 watchlists
Bitcoin Standard Hashrate Token價格 (BTCST)
0.000454 BTC1.69%
0.006632 ETH1.30%

  Bitcoin Standard Hashrate Token BTCST
Bitcoin Standard Hashrate Token鏈接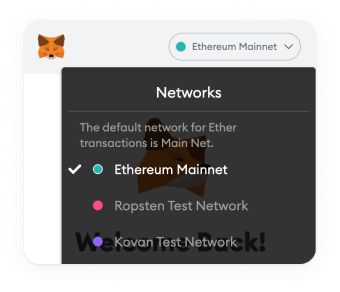 請更改錢包網絡
在MetaMask中更改錢包網絡以添加此合約。

CertiK

Bitcoin Standard Hashrate Token 驗證
圖表:Bitcoin Standard Hashrate Token 到 TWD
Loading Data
Please wait, we are loading chart data
BTCST價格相關數據
Bitcoin Standard Hashrate Token 今天的價格
Bitcoin Standard Hashrate Token價格
NT$279.28
價格變化

24小時

-NT$3.59

24小時低點/ 24小時高點

NT$277.48 /

NT$284.53

交易量

24小時

NT$93,564,998.49

數量/市值
0.02746
市場佔有率

0.01%

市場排名
#177
Bitcoin Standard Hashrate Token市值

| | |
| --- | --- |
| 市值 | NT$3,407,628,660.89 |
| 完全稀釋後市值 | NT$4,189,225,318.85 |
Bitcoin Standard Hashrate Token 昨天的價格
昨日低點/高點

NT$278.09 /

NT$287.30

昨日開盤價 / 收盤價

NT$280.26 /

NT$279.42

昨日的價格變動
昨日交易量
NT$146,510,138.73
Bitcoin Standard Hashrate Token 歷史價格
七日低點/七日高點

NT$267.73 /

NT$292.77

30日低點/30日高點

NT$270.32 /

NT$416.64

90日低點/90日高點

NT$170.77 /

NT$1,292.02

52週低點/ 52週高點

NT$145.66 /

NT$2,765.29

歷史最高價

Apr 13, 2021 (a year ago)

NT$2,951.24

歷史最低價

Jun 18, 2022 (3 months ago)

NT$145.66

Bitcoin Standard Hashrate Token投資報酬率
無數據
Bitcoin Standard Hashrate Token 供給量

| | |
| --- | --- |
| 流通供給量 | 12,201,404 BTCST |
| 總供給量 | 15,000,000 BTCST |
| 最大供給量 | 15,000,000 BTCST |
BTCST 即時價格資訊
Bitcoin Standard Hashrate Token 今日價格 為 NT$279.28 TWD ,24 小時交易量為 NT$93,564,998 TWD 。 BTCST 到 TWD 價格為即時更新。 Bitcoin Standard Hashrate Token 在過去 24 小時內下跌了 1.21 。 目前在 CoinMarketCap 的排名為 #177,市值為 NT$3,407,628,661 TWD 。 流通供給量為 12,201,404 BTCST 單位 與最大流通供給量為15,000,000 BTCST 單位。
交易 Bitcoin Standard Hashrate Token 的最大交易所目前為 Binance, Bitget, Bitrue, Hotcoin Global, 與 。 您可以在我們的 查看其它交易所。
What Is Bitcoin Standard Hashrate Token (BTCST)?
The Bitcoin Standard Hashrate Token (BTCST) was launched on Binance Smart Chain (BSC) on Dec. 13, 2020. It is collateralized by Bitcoin's (BTC) hashrate, with each token representing 0.1 TH/s of Bitcoin mining power at an efficiency of 60 W/TH. As such, miners contribute their computational power to the platform in exchange for newly minted BTCST tokens.
BTCST's goal is to bridge liquidity to Bitcoin's mining market. This will allow users to get exposure to mining rewards and hashpower of any size, at a low cost. The ultimate goal of the app is to increase the liquidity and efficiency of mining power markets.
Who Are the Founders of Bitcoin Standard Hashrate Token?
The Standard Hashrate Group, which is behind the BTCST token, is backed by industrial-scale Bitcoin miners, which collectively represented 12% of BTC's global hashrate as of February 2021.
What Makes Bitcoin Standard Hashrate Token Unique?
BTCST is a token collateralized by real Bitcoin mining power; by staking BTCST, holders can receive daily Bitcoin contributions that correspond to the staked mining power. As such, BTCST allows users to mine Bitcoin from inside the decentralized finance (DeFi) ecosystem.
BTCST tokens can only be issued when eligible miners choose to standardize and tokenize Bitcoin hashrate. This is why the project hasn't had any private or public sale events. The total supply cap is determined by the sum of all BTCST tokens staked on the app.
BTCST is based on the BEP-20 standard. Snapshots of user balances and total pool balances are taken each hour in order to calculate user rewards. Each pool's annual percentage yield (APY) and total balance are updated in real-time, and tokens can only be staked in one pool at a time. Users are allowed to unstake their funds at any time and participate in any of the other available pools.
BTCST is a cloud mining platform deployed on the Binance Smart Chain. It offers daily payouts that are executed by a decentralized application (DApp).
Related Pages:
Learn more about Civic.
Learn more about Zilliqa.
Learn about crypto ETFs on CMC Alexandria.
Become more knowledgeable about cryptocurrencies on the CoinMarketCap blog.
How Many Bitcoin Standard Hashrate Token (BTCST) Coins Are There in Circulation?
BTCST was launched on December 13, 2020, with an initial token supply of 1,000,000 tokens.
As of March 2021, it has a circulating supply of 589,388 BTCST and a maximum supply of 1,500,000 BTCST.
How Is the Bitcoin Standard Hashrate Token Network Secured?
The Binance Pool functions as the auditor for BTCST and guarantees legitimacy and transparency. BTCST is an asset protocol that brings Bitcoin hashrate assets to DeFi and serves as a foundation for other DeFI trading, lending and borrowing protocols.
BTCST is governed in the form of a decentralized autonomous organization (DAO). The token holders, miners and the broader token community collectively decide on material issues associated with the project. All proposals, votes and outcomes are recorded and disclosed on-chain.
Where Can You Buy Bitcoin Standard Hashrate Token (BTCST)?
Bitcoin Standard Hashrate Token (BTCST) can be traded on the following exchanges:
Read our guide on how to buy Bitcoin to find out more.
BTCST價格相關數據
Bitcoin Standard Hashrate Token 今天的價格
Bitcoin Standard Hashrate Token價格
NT$279.28
價格變化

24小時

-NT$3.59

24小時低點/ 24小時高點

NT$277.48 /

NT$284.53

交易量

24小時

NT$93,564,998.49

數量/市值
0.02746
市場佔有率

0.01%

市場排名
#177
Bitcoin Standard Hashrate Token市值

| | |
| --- | --- |
| 市值 | NT$3,407,628,660.89 |
| 完全稀釋後市值 | NT$4,189,225,318.85 |
Bitcoin Standard Hashrate Token 昨天的價格
昨日低點/高點

NT$278.09 /

NT$287.30

昨日開盤價 / 收盤價

NT$280.26 /

NT$279.42

昨日的價格變動
昨日交易量
NT$146,510,138.73
Bitcoin Standard Hashrate Token 歷史價格
七日低點/七日高點

NT$267.73 /

NT$292.77

30日低點/30日高點

NT$270.32 /

NT$416.64

90日低點/90日高點

NT$170.77 /

NT$1,292.02

52週低點/ 52週高點

NT$145.66 /

NT$2,765.29

歷史最高價

Apr 13, 2021 (a year ago)

NT$2,951.24

歷史最低價

Jun 18, 2022 (3 months ago)

NT$145.66

Bitcoin Standard Hashrate Token投資報酬率
無數據
Bitcoin Standard Hashrate Token 供給量

| | |
| --- | --- |
| 流通供給量 | 12,201,404 BTCST |
| 總供給量 | 15,000,000 BTCST |
| 最大供給量 | 15,000,000 BTCST |