Burp

BURP
等級# 4282
代幣
On 3,181 watchlists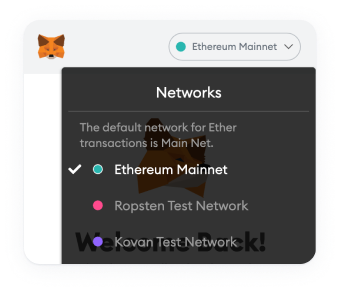 請更改錢包網絡
在MetaMask中更改錢包網絡以添加此合約。
Burp價格 (BURP)
0.00000006084 BTC4.21%
0.0000008505 ETH4.90%

  Burp BURP
Self Reported Circulating Supply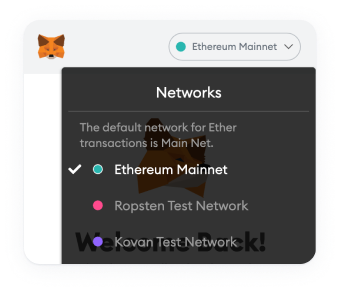 請更改錢包網絡
在MetaMask中更改錢包網絡以添加此合約。
圖表:Burp 到 TWD
下載數據中...
Please wait, we are loading chart data
BURP價格相關數據
Burp 今天的價格
Burp價格
NT$0.04207
價格變化

24小時

-NT$0.00198

24小時低點/ 24小時高點

NT$0.0416 /

NT$0.04401

交易量

24小時

NT$862,022

數量/市值
Infinity
市場佔有率

0.00%

市場排名
#4282
Burp市值

| | |
| --- | --- |
| 市值 | NT$10,494,958 |
| 完全稀釋後市值 | NT$21,035,627 |
Burp 昨天的價格
昨日低點/高點

NT$0.04325 /

NT$0.04592

昨日開盤價 / 收盤價

NT$0.04425 /

NT$0.04327

昨日的價格變動
昨日交易量
NT$223,274
Burp 歷史價格
七日低點/七日高點

NT$0.0416 /

NT$0.04785

30日低點/30日高點

NT$0.0416 /

NT$0.05602

90日低點/90日高點

NT$0.0369 /

NT$0.05602

52週低點/ 52週高點

NT$0.0369 /

NT$1.62

歷史最高價

Aug 24, 2021 (a year ago)

NT$7.64

歷史最低價

Nov 10, 2022 (3 months ago)

NT$0.0369

Burp投資報酬率
Burp 供給量

| | |
| --- | --- |
| 流通供給量 | 249,456,746 BURP |
| 總供給量 | 無數據 |
| 最大供給量 | 500,000,000 BURP |
BURP 即時價格資訊
Burp 今日價格 為 NT$0.042071 TWD ,24 小時交易量為 NT$862,022 TWD 。 BURP 到 TWD 價格為即時更新。 Burp 在過去 24 小時內下跌了 4.44 。 目前在 CoinMarketCap 的排名為 #4282,市值為 未提供 。 未提供流通供給量 與最大流通供給量為500,000,000 BURP 單位。
交易 Burp 的最大交易所目前為 KuCoin, Gate.io, Uniswap (V3), 與 。 您可以在我們的 查看其它交易所。
What is BURP Token?
Introducing $BURP — a blend of utility and governance over products developed as part of the BURP Token project.
In partnership with tech accelerator — Outlier Ventures — the BURP Token team raised $6.5M to turbo-charge the development and marketing presence of their upcoming CeDeFi platform. Alongside their already-established CeFi product, the team are developing an ETH-based DeFi wallet — all underpinned by the utility and governance of $BURP. The new CeDeFi platform is set to bring together the world of CeFi and DeFi, unlocking decentralised finance services to the masses.
Furthermore — $BURP is also set to be the all-important token to power BigTownChef.com — a play-to-earn farming, trading and cook-off battle game. The NFT-based, online game will put $BURP holders' cooking skills to the ultimate test in a race to become Big Town's most celebrated chef. 10,000 3D chef avatar NFTs — your ticket to the Big Town Chef game — are to be released in 2022.
BigTownChef.com is the BURP Token team's latest product in development to be underpinned by $BURP. The game's play-to-earn ecosystem will be powered by the token, as it will require players to hold and spend $BURP to access cornerstone features and earn rewards as part of the Big Town Chef gameplay.
In addition to the farming, trading and cook-off battle game mechanics, BigTownChef.com will also house the Town Hall — a bonus element of the game's roadmap and lore — managed by Mayor Burp of Big Town. The Town Hall will be where the BURP Token team plans to house $BURP staking functionality and host the NFT raffle to win exclusive, variable-rarity prizes. Confirmed prize partners include The Sandbox Game, NFT Boxes and Avastars.
Who Are the Founders of BURP Token?
Chef Pierre (Head Chef)
Peter Wood (Sous-Chef de Cuisine)
Tom Allison (Maitre D'hotel)
Jason Saunders (Chef de Partie)
Bhaven Pathak MBE (Le Directeur de Restaurant)
Valerio Leo (Développeur de Menus)
The BURP Token team is a growing staff of 35+ members across product, engineering, design and marketing. The leadership includes Chef Pierre — the Head Chef of BigTownChef.com — who is a previous holder of 34 CryptoPunks and current holder of 34 Meebits, 2 Bored Apes and 57 Rumble Kong NFTs.
Advisors to the BURP Token project and Big Town Chef game include Iqbal V. Gandham (Global VP Payments and Transactions / UK MD at Ledger), Justin Banon (CEO at Boson Protocol), Sebastien Borget (Co-Founder and COO at The Sandbox) and Tariq Aris (Founder at Dusk.app and large NFT collector).
Partners of the BURP Token project include Selachii Solicitors, Boson Protocol, NFT Boxes, The Sandbox, OpenSea, BitGo, BCB Group and Avastars.
Investors in the BURP Token project include NGC Ventures, Moonrock, Lotus Capital, Momemtum6, Ankr, Blocksync, Titan Ventures, 18 Ventures, Tensor Ventures, Blockhype, Sparq Ventures, 6th Man Ventures, Launchpool, Chronos Ventures, Eden Holdings, Outlier Ventures, Ellipti, Alphabit, Pluto and GD10 Ventures.
BURP價格相關數據
Burp 今天的價格
Burp價格
NT$0.04207
價格變化

24小時

-NT$0.00198

24小時低點/ 24小時高點

NT$0.0416 /

NT$0.04401

交易量

24小時

NT$862,022

數量/市值
Infinity
市場佔有率

0.00%

市場排名
#4282
Burp市值

| | |
| --- | --- |
| 市值 | NT$10,494,958 |
| 完全稀釋後市值 | NT$21,035,627 |
Burp 昨天的價格
昨日低點/高點

NT$0.04325 /

NT$0.04592

昨日開盤價 / 收盤價

NT$0.04425 /

NT$0.04327

昨日的價格變動
昨日交易量
NT$223,274
Burp 歷史價格
七日低點/七日高點

NT$0.0416 /

NT$0.04785

30日低點/30日高點

NT$0.0416 /

NT$0.05602

90日低點/90日高點

NT$0.0369 /

NT$0.05602

52週低點/ 52週高點

NT$0.0369 /

NT$1.62

歷史最高價

Aug 24, 2021 (a year ago)

NT$7.64

歷史最低價

Nov 10, 2022 (3 months ago)

NT$0.0369

Burp投資報酬率
Burp 供給量

| | |
| --- | --- |
| 流通供給量 | 249,456,746 BURP |
| 總供給量 | 無數據 |
| 最大供給量 | 500,000,000 BURP |