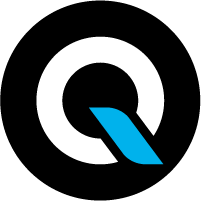 BENQI
BENQI

價格
歷史高點
Aug 24, 2021 (2 years ago)
歷史低點
Aug 19, 2021 (2 years ago)
檢視過往資料
BENQI community
Disclaimer: This page may contain affiliate links. CoinMarketCap may be compensated if you visit any affiliate links and you take certain actions such as signing up and transacting with these affiliate platforms. Please refer to Affiliate Disclosure.
關於BENQI
BENQI is a decentralized non-custodial liquidity market as well as a liquid staking protocol built on the high-speed Avalanche smart contract network. The lending protocol allows users to lend, borrow, or earn interest using their digital assets. The Liquid Staking protocol provides a solution for capital efficiency, offering users the opportunity to unlock their "staked" AVAX to be used on Decentralized Financial protocols
The founding team chose Avalanche because of its decentralized network's claimed high scalability, low fees and compatibility with popular plugin wallets.
BENQI was founded in 2021 with $6 million in backing. Among its strategic investors are Ascensive Assets, Dragonfly Capital, Mechanism Capital, Arrington XRP Capital, Spartan Group, TRGC, Woodstock Fund, Ava Labs, Morningstar Ventures, GBV Capital, Skynet Trading Ltd, Rarestone Capital, Genblock Capital, Moon Inc.
Who Are the Founders of BENQI?
Rome Blockchain Labs Inc. is responsible for the development of BENQI. It is an incubator and a software development firm specializing in decentralized finance (DeFi). JD Gagnon is one of the co-founders and CEO of Rome Blockchain Labs. The two other co-founders are Hannu Kuusi and Alexander Shul.
JD Gagnon graduated with a bachelor's degree in commerce in finance and accounting from the University of Alberta in Edmonton, Canada. Before Rome Blockchain Labs, Gagnon has created the Velox algorithmic trading platform. Gagnon is also the founder and CEO of Scotch & Ramen Media, Inc. and CSO of Etheralabs, Inc.
Hannu Kuusi has experience building institutional-grade infrastructure for financial technology (fintech) and military applications.
Alexander Szul is in charge of managing the development of the BENQI liquidity market platform.
What Makes BENQI (QI) Unique?
BENQI (QI) claims to be the first DeFi Lending project on the Avalanche platform. It offers DeFi users from congested and centralized networks the option to move and place their unused assets on BENQI with no hurdles and low network fees. Avalanche allows BENQI users to seamlessly and affordably access decentralized financial services and increase control over their strategies.
Developers have the option to use BENQI to create financial products using the protocol and governance tokens.
BENQI also aims to ease the overloading of the Ethereum network by providing Ethereum users with a less expensive and faster alternative. BENQI members can withdraw liquidity from the shared liquidity market, borrow from the liquidity market and get a clear view of interest rates.