SmartCredit TokenSMARTCREDIT
ランキング順位 1342
トークン
On 2,015 watchlists
SmartCredit Token 価格 (SMARTCREDIT)
0.00004583 BTC4.78%
0.0008102 ETH3.37%

  SmartCredit Token SMARTCREDIT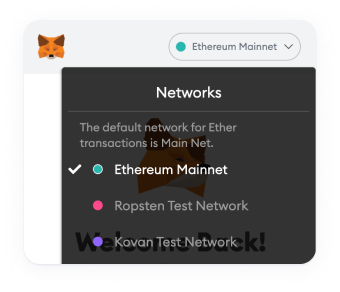 ウォレットネットワークを変更してください
本コントラクトを追加するには、MetaMaskアプリでウォレットネットワークを変更してください
SmartCredit Token対JPYチャート
Loading Data
Please wait, we are loading chart data
SMARTCREDIT価格統計
SmartCredit Token 今日の価格
SmartCredit Token 価格
¥126.57
価格推移

24h

¥12.52

24H最低/24H最高

¥111.74 /

¥127.28

取引高

24h

¥2,365,684.68

取引高/時価総額残高
0.01384
市場占有率
データなし
市場ランキング
#1342
SmartCredit Token時価総額

| | |
| --- | --- |
| 時価総額 | ¥170,899,506.71 |
| 希薄後時価総額 | ¥3,164,235,179.99 |
SmartCredit Token 昨日の価格
昨日の最低/最高

¥111.74 /

¥126.97

昨日の始値/終値

¥114.44 /

¥126.96

昨日の変動
昨日のボリューム
¥2,378,833.84
SmartCredit Token 価格履歴
7日間最低/7日間最高

¥108.44 /

¥127.28

30日間最低/30日間最高

¥99.63 /

¥195.78

90日間最低/90日間最高

¥99.63 /

¥318.33

52週最低/52週最高

¥99.63 /

¥3,127.05

過去最高値

Nov 16, 2021 (8 months ago)

¥3,127.05

過去最低値

Nov 08, 2020 (2 years ago)

¥52.88

SmartCredit Token ROI
SmartCredit Token 供給

| | |
| --- | --- |
| 循環サプライ | 1,350,243 SMARTCREDIT |
| 総合サプライ | 25,000,000 SMARTCREDIT |
| 最大供給 | データなし |
SMARTCREDIT 価格の生配信データ
SmartCredit Token 本日の価格 は、¥125.90 JPYです。24時間の取引ボリュームは ¥2,353,143 JPYです。 弊社ではSMARTCREDITからJPYへの価格はリアルタイムで更新されています。 SmartCredit Tokenは過去24時間で10.87%増加しています。 現在のCoinMarketCapランキングは#1342位で、時価総額はです。 コインの循環供給量は1,350,243 SMARTCREDITです と最大供給量は表示できません。
現在SmartCredit Token取引の上位取引所はUniswap (V2), Bittrex, 、および です。 弊社の で他の取引所を探すことも可能です。
What Is SmartCredit.io?
SmartCredit.io is a Decentral Finance application for crypto borrowing and lending. The key features are:
The low collateral ratio for the borrowers
Personal Fixed Income Funds for the lenders
Fixed-term and fixed interest loans
The key difference is that SmartCredit.io focuses on the DeFi fixed-income-funds as opposed to the DeFi money-market-funds (as most of DeFi lending solutions today).
SMARTCREDIT is the utility token for:
Utility and loyalty token on the SmartCredit.io platform
Collateral for the loans
Liquidity mining for the borrowers, lenders, and integration pa (which integrate SmartCredit.io platform)
SmartCredit.io offers the following functionality:
Borrowers can receive fixed interest and fixed-term loans with a lower collateral ration than the money-market-funds
Borrowers can complete the optional credit-scoring, which allows reducing the collateral ratio and the loan interest
Lenders receive fixed interest instead of the fluctuating money-market-funds interest
Lenders have their own Personal Fixed Income Funds
Integrators can integrate our User Interface Widgets and earn loan origination fees plus reward tokens
How Many SMARTCREDIT Coins Are There in Circulation?
10% of the total supply (2 500 000 tokens) are unlocked. 90% of the total supply (22 500 000 tokens) are time-locked with OpenZeppelin contracts and will be released 1/4 (in equal parts) in years 2, 3, 4, and 5. The current circulating supply is 1 106 625 SMARTCREDIT tokens.
Tokens allocation is the following:
40% for liquidity mining for integration-partners and users
10% for the marketing
10% for the team (starting from the second year, released ¼ per year)
20% for the liquidity provision
15% reserve and insurance funds
Who Are the Founders SmartCredit.io?
The Co-Founders are Martin Ploom and Tarmo Ploom, Ph.D. Both are ex-Credit-Suisse Vice Presidents from Zurich, Switzerland. Both are MBA's and CFA's. They know the traditional banking and credit-systems inside out.
They are early blockchain adaptors, co-authored first german-language blockchain book, are giving lectures and write the blog: https://smartcredit.io/blog
More about SmartCredit.io
Blog: https://smartcredit.io/blog Medium: https://medium.com/smartcredit-io Twitter: https://twitter.com/smartcredit_io Telegram: https://t.me/SmartCredit_Community
Application: https://app.smartcredit.io
Where Can I Buy SMARTCREDIT?
SMARTCREDIT is listed on the Uniswap
New to cryptocurrency? Read CoinMarketCap's easy guide to buying Bitcoin or any other token.
SMARTCREDIT価格統計
SmartCredit Token 今日の価格
SmartCredit Token 価格
¥126.57
価格推移

24h

¥12.52

24H最低/24H最高

¥111.74 /

¥127.28

取引高

24h

¥2,365,684.68

取引高/時価総額残高
0.01384
市場占有率
データなし
市場ランキング
#1342
SmartCredit Token時価総額

| | |
| --- | --- |
| 時価総額 | ¥170,899,506.71 |
| 希薄後時価総額 | ¥3,164,235,179.99 |
SmartCredit Token 昨日の価格
昨日の最低/最高

¥111.74 /

¥126.97

昨日の始値/終値

¥114.44 /

¥126.96

昨日の変動
昨日のボリューム
¥2,378,833.84
SmartCredit Token 価格履歴
7日間最低/7日間最高

¥108.44 /

¥127.28

30日間最低/30日間最高

¥99.63 /

¥195.78

90日間最低/90日間最高

¥99.63 /

¥318.33

52週最低/52週最高

¥99.63 /

¥3,127.05

過去最高値

Nov 16, 2021 (8 months ago)

¥3,127.05

過去最低値

Nov 08, 2020 (2 years ago)

¥52.88

SmartCredit Token ROI
SmartCredit Token 供給

| | |
| --- | --- |
| 循環サプライ | 1,350,243 SMARTCREDIT |
| 総合サプライ | 25,000,000 SMARTCREDIT |
| 最大供給 | データなし |