QUARTZ

QUARTZ
ランキング順位 4340
トークン
On 3,629 watchlists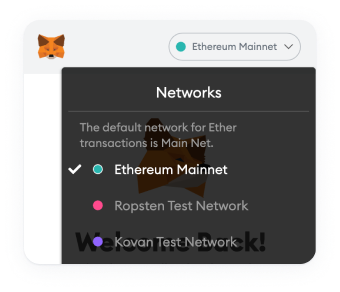 ウォレットネットワークを変更してください
本コントラクトを追加するには、MetaMaskアプリでウォレットネットワークを変更してください
QUARTZタグ一覧
Industry
Self-Reported Tags
DeFi
Smart Contracts
DAO
Yield Aggregator
Cross-Chain DEX Aggregator
QUARTZ 価格 (QUARTZ)
0.000009622 BTC2.21%
0.0001407 ETH0.27%

  QUARTZ QUARTZ
Self Reported Circulating Supply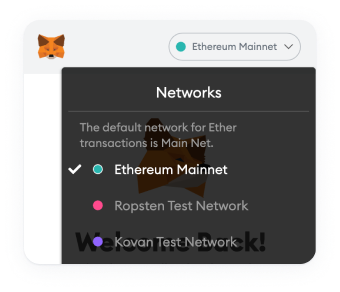 ウォレットネットワークを変更してください
本コントラクトを追加するには、MetaMaskアプリでウォレットネットワークを変更してください
QUARTZタグ一覧
Industry
Self-Reported Tags
DeFi
Smart Contracts
DAO
Yield Aggregator
Cross-Chain DEX Aggregator
QUARTZ価格統計
QUARTZ 今日の価格
QUARTZ 価格
¥37.39
価格推移

24時間

+¥0.9513

24H最低/24H最高

¥36.47 /

¥37.55

取引高

24時間

¥5,194,196

取引高/時価総額残高
Infinity
市場占有率

0.00%

市場ランキング
#4340
QUARTZ時価総額

| | |
| --- | --- |
| 時価総額 | ¥290,159,098 |
| 希薄後時価総額 | ¥3,738,876,802 |
QUARTZ 昨日の価格
昨日の最低/最高

¥36.44 /

¥37.47

昨日の始値/終値

¥36.94 /

¥37.44

昨日の変動
昨日のボリューム
¥7,244,394
QUARTZ 価格履歴
7日間最低/7日間最高

¥36.33 /

¥37.55

30日間最低/30日間最高

¥35.92 /

¥43.47

90日間最低/90日間最高

¥35.60 /

¥100.22

52週最低/52週最高

¥35.60 /

¥985.30

過去最高値

Jan 15, 2022 (a year ago)

¥3,633.39

過去最低値

May 21, 2023 (8 days ago)

¥35.60

QUARTZ ROI
QUARTZ 供給

| | |
| --- | --- |
| 循環サプライ | 7,760,595 QUARTZ |
| 総合サプライ | 100,000,000 QUARTZ |
| 最大供給 | 100,000,000 QUARTZ |
QUARTZ 価格の生配信データ
QUARTZ 本日の価格 は、¥37.39 JPYです。24時間の取引ボリュームは ¥5,194,196 JPYです。 弊社ではQUARTZからJPYへの価格はリアルタイムで更新されています。 QUARTZは過去24時間で2.51%増加しています。 現在のCoinMarketCapランキングは#4340位で、時価総額はです。 循環供給量は表示できません と最大最大供給量100,000,000 QUARTZコイン。
現在QUARTZ取引の上位取引所はKuCoin, BKEX, 、および です。 弊社の で他の取引所を探すことも可能です。
About Sandclock
Sandclock is a multichain DeFi platform with the objective of creating ultra programmable money by leveraging cutting-edge yield generating strategies. By splitting principal from yield and allowing users to subdivide either of them to create their own strategies, Sandclock unlocks the programmability of capital. The design space is infinite: from investments into DCA vaults, corporate CSR management, zero-loss donations/investments/subscription services, to setting up DAOs that provide exit liquidity to NFT floor undercutters.
Sandclock team is focussed to onboard the next 50 million non-crypto users to web3, and they have put tremendous amount of time and effort into being compliant, seeking licenses (SOC 1/SOC 2 type II, FINRA, FinCen, CPO, etc), redesigning the crypto UX/UI from scratch, doing key management the right way, baking insurance into their products, and many other unique features.
About $QUARTZ
$QUARTZ is Sandclock's ecosystem governance token. It can be used to propose and vote on proposals made on the DAO. The $QUARTZ governance token will control the following aspects of the project:
Treasury Management: $QUARTZ holders will decide how to allocate the fees collected by the protocol.

Partnerships: $QUARTZ holders will be able to suggest partnerships with other protocols and organizations.

Pools & Parameters: $QUARTZ holders will propose and modify new or existing parameters for the protocol's pools.
However, that's not all. Gas costs have priced out most users of on-chain governance, leading to decreased participation. To mitigate that, and stay true to our blockchain-agnostic stance, Sandclock's DAO will reside on Polygon.
What makes Sandclock Unique ?
To better illustrates the uniqueness of Sandclock, here are a few case studies to illustrate the core functionalities of the project.
Watch Sandclock's Pitch Video link
Case Study I - Endowment:
Alice creates an endowment on Sandclock such that when her deposit generates yield, a portion of the yield goes to an account created for her mother. Based on the duration and size of the deposit, every month, Alice's mom will receive funds with the option to reinvest it or push the funds to her prepaid spend card for grocery shopping. These cards will be issued by Sandclock.
Case Study II - Investment and Charity Support:
*John is a graphic designer and makes enough to make ends meet. John is interested in growing his wealth but also cares to support a local food bank. Jon will deposit his funds at Sandclock and will design his portfolio such that all of his principal auto-compounds for 5 years, and 50% of the yield generated is used to dollar cost average (DCA) into Ethereum, and 50% is donated to his local food bank for the next 5 years. In this scenario, John not only receives the benefits of growing his wealth through high rates of return offered by money markets on the blockchain, but also gets to invest in Ethereum, while feeling content that he is also helping a local not-for-profit. Furthermore, John will also receive charitable tax receipts as NFTs airdropped to his account. These NFTs can either be traded (like carbon credits) or claimed for actual tax benefits.*
Case Study III - Preserving NFT Floor Price:
It is important for NFT community members to see the floor price of their NFTs continue to rise. Unfortunately, there are times that certain members of the community are in need of immediate funds and they undercut the floor price to sell their NFT. The activity associated with 'floor price undercutting' lowers the overall value of the NFT and is a major issue that has remained unresolved.
Using Sandclock, members of the NFT community can deposit their funds and generate exceptionally high rates of return on their money. They can also create a strategy such that, when a would be floor price undercutter needs liquidity, the yield from the aforementioned community members can be used to purchase the NFT at the floor price, and the new ownership of the NFT can be fractionalized and distributed pro rata to all participants who contributed with liquidity. All of this is achieved programmatically, and the NFT community members will be empowered to enjoy a substantial return on their deposits at Sandclock while preserving the floor price of their NFT.
Case Study IV - Solving Cash flow Challenges:
Women's Shelter is a not-for-profit organization that provides shelter and support for women and families fleeing domestic violence and other crises. Critical to their operational need is certainty of monthly cash flow so they could continue to deliver care and support for the women they serve. Unfortunately, the certainty of monthly cash flow is a pain that is felt by most not-for-profits.
Using Sandclock vaults, donors or the not-for-profits can deposit funds and while the principal is preserved, the yield can be used to serve as a 'constant' cash flow to be used for operational uses. This certainty of yield flow, either created by the not-for-profit or a donor (with the option to set it in perpetuity) is a unique offering that will bring tremendous value to global NGOs in need of managing their cash flows.
Case Study V - Zero-loss Donations:
The recent humanitarian crisis in Afghanistan echoed the need for efficient methods in how refugees could be supported globally. Although aid and relief is pursued, the presence of many layers of "middle-men" and corruption makes it extremely hard to get the right aid to the deserving refugee when they need it.
*In collaboration with UNHCR, when an individual receives their Refugee Card, they can also receive a Sandclock prepaid spend card. When Sandclock platform users allocate a portion of their yield to support Afghan refugees, the funds will directly move to top up refugee prepaid cards so they could have funds to buy necessary provisions for their families.
This example demonstrates a novel mechanism of zero-loss donation and the Sandclock team recently participated in an event during the United Nations General Assembly to speak on the matter.*
As described previously, the design space to use Sandclock is infinite. While we may offer certain features through our own user interfaces, our smart contract scan be used by developers and engineers to build their own unique innovations.
QUARTZ価格統計
QUARTZ 今日の価格
QUARTZ 価格
¥37.39
価格推移

24時間

+¥0.9513

24H最低/24H最高

¥36.47 /

¥37.55

取引高

24時間

¥5,194,196

取引高/時価総額残高
Infinity
市場占有率

0.00%

市場ランキング
#4340
QUARTZ時価総額

| | |
| --- | --- |
| 時価総額 | ¥290,159,098 |
| 希薄後時価総額 | ¥3,738,876,802 |
QUARTZ 昨日の価格
昨日の最低/最高

¥36.44 /

¥37.47

昨日の始値/終値

¥36.94 /

¥37.44

昨日の変動
昨日のボリューム
¥7,244,394
QUARTZ 価格履歴
7日間最低/7日間最高

¥36.33 /

¥37.55

30日間最低/30日間最高

¥35.92 /

¥43.47

90日間最低/90日間最高

¥35.60 /

¥100.22

52週最低/52週最高

¥35.60 /

¥985.30

過去最高値

Jan 15, 2022 (a year ago)

¥3,633.39

過去最低値

May 21, 2023 (8 days ago)

¥35.60

QUARTZ ROI
QUARTZ 供給

| | |
| --- | --- |
| 循環サプライ | 7,760,595 QUARTZ |
| 総合サプライ | 100,000,000 QUARTZ |
| 最大供給 | 100,000,000 QUARTZ |