RealFevrFEVR
ランキング順位 2985
トークン
11,973ウォッチリストに表示
RealFevr 価格 (FEVR)
0.0000001853 BTC13.12%
0.000002721 ETH16.72%

  RealFevr FEVR
Self Reported Circulating Supply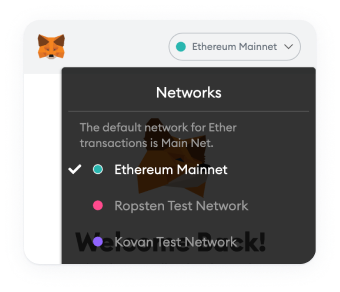 ウォレットネットワークを変更してください
本コントラクトを追加するには、MetaMaskアプリでウォレットネットワークを変更してください
RealFevrタグ一覧
セルフレポート済タグ
Marketplace
Ethereum
Play to Earn
RealFevr to JPY Chart
Loading Data
Please wait, we are loading chart data
FEVR 価格の生配信データ
RealFevr 本日の価格 は、¥0.853864 JPYです。24時間の取引ボリュームは ¥102,050,455 JPYです。 RealFevrは過去24時間で11.10%増加しています。 現在のCoinMarketCapランキングは#2985位で、時価総額はです。 循環供給量は表示できません と最大最大供給量16,000,000,000 FEVRコイン。
現在RealFevr取引の上位取引所はGate.io, PancakeSwap (V2), 、および です。 弊社の で他の取引所を探すことも可能です。
What Is RealFevr?
RealFevr is a company established in 2015 in the fantasy markets with a football P2E mobile game that currently has over 2 Million downloads on App and Play Store. With the fantasy leagues concept proven now RealFevr is expanding to be the leader of the NFT Market by launching the First Ever Football Video NFTs Marketplace, fully backed by IP. NFTs will also be integrated into the mobile game. The Token $FEVR is the fuel for RealFevrs' Ecosystem as it is the reward of the Play2Earn Mobile Game and it's the currency of the NFTs Marketplace.
RealFevr is composed of a series of moving parts:
Video Collectibles that can be traded, collected and used to boost your teams' players Free Fantasy Leagues to play with family and friends, FEVR Tokens that incentivize players to wager against each other, Token Leagues to compete like pros, Other incentives like bonuses and deposit pools for players that lock-up tokens and lend video collectibles to other players.
FEVR utility:
Utility 1: buy packs Utility 2: buy/sell NFTs Utility 3: play token leagues Utility 4: p2p lending Utility 5: clubs launchpads Utility 6: Subscription pool
FEVR Technology::
RealFevr uses a series of different technologies to support both its main application, its smart contracts for the FEVR tokens and the collectibles minting and trading. Video collectibles will be deployed in the Binance Smart Chain, as well as the marketplace and the FEVR tokens. RealFevr will be adopting a series of Web3 technologies such as:
Smart contracts to enable full ownership and transfer of assets by players;
BeproJS framework to integrate staking and NFT minting with fully battle-tested standards;
DeFi protocols to allow players to borrow and lend NFTs to other players;
IPFS for safekeeping of all NFT-related assets information;
Decentralized Exchanges to allow any player to provide liquidity (LP) and to earn LP fees.
Collectibles (NFTs):
While the aesthetics of video collectibles are one of the key differentiators, RealFevr will make an even better use of its NFTs. Within the RealFevr ecosystem, collectibles will be used in-game, to get bonus points, power ups and boost for the players in each fans team. This is, collectibles will award extra points to fantasy league teams. This way, RealFevr effectively becomes the first widely adopted fantasy league platform to use unique digital collectibles as an economic incentive within the game, to reward players and fans for participating.
Tokenomics:
Team and Shareholders: 10% Private Sale: 11% Public Sale: 4% New Rights Acquisition: 35% Treasury: 20% Liquidity: 20%
Token Supply: 16 000 000 000 Initial Market Cap: 1.3M
FEVR価格統計
RealFevr 今日の価格
RealFevr 価格
¥0.854
価格推移

24h

¥0.08602

24H最低/24H最高

¥0.7436 /

¥1.02

取引高

24h

¥102,067,708.84

取引高/時価総額残高
0.00
市場占有率

0.00%

市場ランキング
#2985
RealFevr時価総額

| | |
| --- | --- |
| 時価総額 | ¥1,871,987,154.36 |
| 希薄後時価総額 | ¥13,664,139,812.94 |
RealFevr 昨日の価格
昨日の最低/最高

¥0.7307 /

¥1.02

昨日の始値/終値

¥0.7867 /

¥0.8393

昨日の変動
昨日のボリューム
¥147,003,965.63
RealFevr 価格履歴
7日間最低/7日間最高

¥0.7307 /

¥1.11

30日間最低/30日間最高

¥0.7307 /

¥43,549.95

90日間最低/90日間最高

¥0.1017 /

¥43,549.95

52週最低/52週最高

¥0.1017 /

¥43,549.95

過去最高値

Sep 06, 2021 (16 days ago)

¥43,549.95

過去最低値

Jul 09, 2021 (2 months ago)

¥0.1017

RealFevr ROI
RealFevr 供給

| | |
| --- | --- |
| 循環サプライ | 2,192,000,000 FEVR |
| 総合サプライ | 16,000,000,000 FEVR |
| 最大供給 | 16,000,000,000 FEVR |