OVR

OVR
ランキング順位 829
トークン
On 122,919 watchlists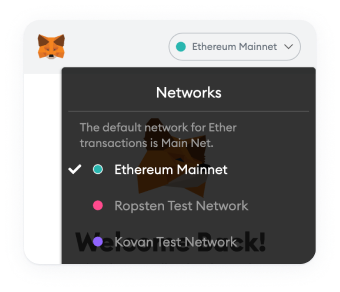 ウォレットネットワークを変更してください
本コントラクトを追加するには、MetaMaskアプリでウォレットネットワークを変更してください
OVRタグ一覧
Category
Industry
Platform
Self-Reported Tags
Platform
AI & Big Data
Interoperability
Geospatial Services
Ethereum Ecosystem
OVR 価格 (OVR)
0.00001503 BTC6.79%
0.0002159 ETH6.45%

  OVR OVR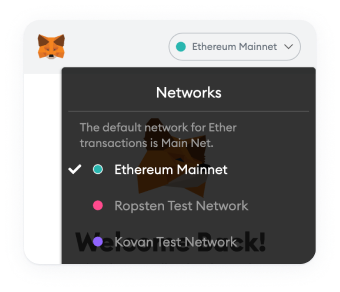 ウォレットネットワークを変更してください
本コントラクトを追加するには、MetaMaskアプリでウォレットネットワークを変更してください
OVRタグ一覧
Category
Industry
Platform
Self-Reported Tags
Platform
AI & Big Data
Interoperability
Geospatial Services
Ethereum Ecosystem
OVR価格統計
OVR 今日の価格
OVR 価格
¥55.47
価格推移

24時間

-¥5.0998

24H最低/24H最高

¥55.00 /

¥60.82

取引高

24時間

¥244,205,204

取引高/時価総額残高
0.2154
市場占有率
データなし
市場ランキング
#829
OVR時価総額

| | |
| --- | --- |
| 時価総額 | ¥1,133,769,610 |
| 希薄後時価総額 | ¥4,986,299,440 |
OVR 昨日の価格
昨日の最低/最高

¥55.00 /

¥61.17

昨日の始値/終値

¥60.73 /

¥55.19

昨日の変動
昨日のボリューム
¥253,014,072
OVR 価格履歴
7日間最低/7日間最高

¥55.00 /

¥94.84

30日間最低/30日間最高

¥38.06 /

¥107.89

90日間最低/90日間最高

¥38.06 /

¥107.89

52週最低/52週最高

¥38.06 /

¥158.02

過去最高値

Nov 16, 2021 (2 years ago)

¥575.22

過去最低値

Jan 12, 2021 (2 years ago)

¥3.4257

OVR ROI
OVR 供給

| | |
| --- | --- |
| 循環サプライ | 20,439,769 OVR |
| 総合サプライ | 89,893,756 OVR |
| 最大供給 | 89,893,756 OVR |
OVR 価格の生配信データ
OVR 本日の価格 は、¥55.47 JPYです。24時間の取引ボリュームは ¥244,205,204 JPYです。 弊社ではOVRからJPYへの価格はリアルタイムで更新されています。 OVRは過去24時間で8.51%減少しています。 現在のCoinMarketCapランキングは#829位で、時価総額はです。 コインの循環供給量は20,439,769 OVRです と最大最大供給量89,893,756 OVRコイン。
現在OVR取引の上位取引所はBingX, Bitget, BitMart, KuCoin, 、および です。 弊社の で他の取引所を探すことも可能です。
What is Over the Reality (OVER)?
OVER is an augmented reality metaverse like no other - where creators and brands come together to populate the next generation of the Internet. OVER is a seamless blend of the physical and virtual. It unlocks our current experience of the web to produce immersive three-dimensional wonders that exist anywhere, and at any time. The physical world becomes a space enhanced by endless opportunities for play, socializing and commerce. And because OVER is built on the Ethereum and Polygon blockchain, creators and brands own and monetize the experiences they add to the OVER ecosystem. Heralding a new dawn for the metaverse, OVER enables users to create unique geolocalized experiences that bridge the gap between our physical and digital worlds. Utilizing community-driven 3D mapping, OVER provides users and builders alike with the opportunity to own AR metaverse real estate, map their local areas to earn OVR Tokens, and explore Web3 like never before. Committed to cross-platform interoperability, OVER supports real-time augmented reality capabilities, AI avatars, motion-captured interactions, and hyperrealistic NFT assets. With more than 930K registered users, 860k+ OVRland sold to over 30k unique wallets, OVER is setting the standard for a decentralized AR ecosystem in Web3. For more, visit overthereality.ai.
The OVR Token
OVR Token is a fungible token (ERC-20) that is distributed and controlled by an IBCO deployed on Ethereum, it acts as the only medium of exchange inside the OVER ecosystem and allows to the holders to participate into OVER metaverse governance. The OVR Token was born on Ethereum but is now also bridged to BSC and Polygon to maximize liquidity and accessibility inside the EVM landscape.
The OVRLand
OVER divided the physical world surface in hexagons of 300 Sqm called OVRLand. The total amount of OVRLand is 1.6 trillion, and each one of those is named by a unique triplet of English words. The OVRLand is a spatial domain represented by an ERC-721 NFT, just like on the Web, who owns a web domain will control the content of the website, on OVER the OVRLand owner will control the AR content showcased over the geographic coordinates defined by the NFT.
Who are the founders of Over the Reality?
Davide Cuttini is a Serial Entrepreneur and Software Engineer with expertise in augmented reality, deep learning, and smart contracts. Davide has wide experience in developing augmented reality and computer vision on mobile and embedded systems. His field of experience spans from artificial vision and defect recognition to state-of-the-art NLP. He also has interests in System Integration and Robotics with a specific application in the industrial field. He has been building solutions in the industrial area for companies like Bosch and Danieli Automation, and has collaborated with IBM to scale-up industrial AI solutions.
Diego Di Tommaso graduated in Theoretical Philosophy and MBA in SDA Bocconi with a specialization in Finance at UCLA. Diego has extensive expertise in innovation management. He worked in the fashion industry for over ten years, with positions of growing responsibility up to the CEO. Lately, he has collaborated with PwC as Senior Advisor working on strategy, open innovation, operation excellence, and internationalization. Diego is also a startup advisor and one of the founders of Unicorn Trainers, a club focused on new technologies and startup support. Since 2014, Diego has developed specific interests in blockchain and decentralized consensus mechanics. He has been a Keynote Speaker and organizer of several Blockchain events.
What makes Over the Reality unique?
OVER's map2earn is a groundbreaking 3D geo-localized mapping framework, is the only one of its kind in the open metaverse, and is a game changer for the industry. Community members can create 3D maps (OVRMap) of physical locations by simply taking pictures with common smartphones. Each OVRMap will be represented by an NFT owned by its creator and will allow for precise geo-localization of assets (20 cm accuracy) both indoors and outdoors, enabling the creation of experiences not possible with simple GPS. Each map will also be a Digital Twin of the mapped location. Thanks to state-of-the-art AI models that can simulate the mapped location, it will be possible to freely navigate remotely inside the experience blurring the borders between AR and VR experiences.
OVER's easy-to-use platform makes publishing AR content simple and intuitive with a drag'n'drop browser experience welcoming builders of all skill levels. For those looking to build more interactive AR experiences, the OVER Unity SDK enables developers to easily take advantage of all Unity Engine features and build dynamic experiences. The SDK allows developers to easily integrate major 3D model formats like fbx, dae, 3ds, dxf, and obj, create hyperrealistic interactions and animations, and take advantage of Unity's physics engines - activating them through triggers or buttons.
Interoperability: OVER is welcoming assets from all platforms, from simple 2D/3D files to any NFT with open links to the underlying file. Also, OVER allows for the AR control of rigged NFT assets such as Sandbox characters.
OVER allows you to create photorealistic Avatars, by simply taking a selfie, you can teleport yourself in the metaverse, you'll also be able to personalize your Avatar with cross-metaverse NFT clothes.
Live Events: OVER supports live events with full body language expressivity thanks to body tracking suits and soon webcam body tracking systems. Currently, the platform supports 200k+ concurrent avatars sharded in rooms of 50.
AI Avatars: OVER is working to enable the creation of customizable AI Avatars powered by state-of-the-art Natural Language Processing models such as GPT-3.
Built on Web3, OVER is unlike centralized metaverses controlled by corporations. It empowers its creators to publish and fully own their content through NFTs offering fair rewards and opportunities for all those who contribute to the creation of the OVER metaverse.
As an established AR platform, OVER gives digital artists access to their internal network of users. This provides an engaged community ready to consume and interact with new content.
OVER facilitates the creation of a near-endless number of experiences, presenting unrivaled creative freedom and license to builders on the platform. Examples of possible experiences include AR networking rooms, music festivals, play2earn games, team-building events, and immersive product launches.
OVR価格統計
OVR 今日の価格
OVR 価格
¥55.47
価格推移

24時間

-¥5.0998

24H最低/24H最高

¥55.00 /

¥60.82

取引高

24時間

¥244,205,204

取引高/時価総額残高
0.2154
市場占有率
データなし
市場ランキング
#829
OVR時価総額

| | |
| --- | --- |
| 時価総額 | ¥1,133,769,610 |
| 希薄後時価総額 | ¥4,986,299,440 |
OVR 昨日の価格
昨日の最低/最高

¥55.00 /

¥61.17

昨日の始値/終値

¥60.73 /

¥55.19

昨日の変動
昨日のボリューム
¥253,014,072
OVR 価格履歴
7日間最低/7日間最高

¥55.00 /

¥94.84

30日間最低/30日間最高

¥38.06 /

¥107.89

90日間最低/90日間最高

¥38.06 /

¥107.89

52週最低/52週最高

¥38.06 /

¥158.02

過去最高値

Nov 16, 2021 (2 years ago)

¥575.22

過去最低値

Jan 12, 2021 (2 years ago)

¥3.4257

OVR ROI
OVR 供給

| | |
| --- | --- |
| 循環サプライ | 20,439,769 OVR |
| 総合サプライ | 89,893,756 OVR |
| 最大供給 | 89,893,756 OVR |