OriginTrail

TRAC
ランキング順位 250
トークン
On 43,660 watchlists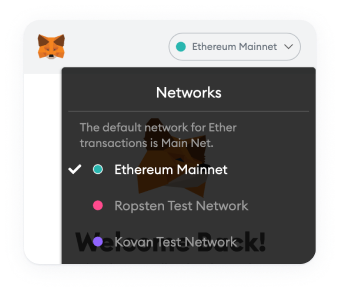 ウォレットネットワークを変更してください
本コントラクトを追加するには、MetaMaskアプリでウォレットネットワークを変更してください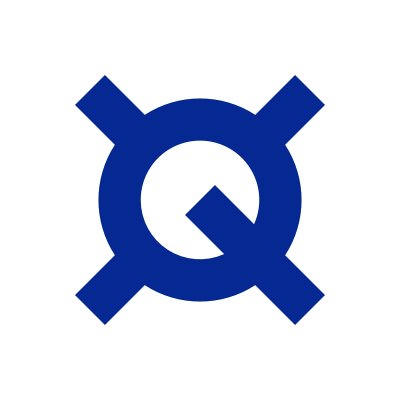 Quantstamp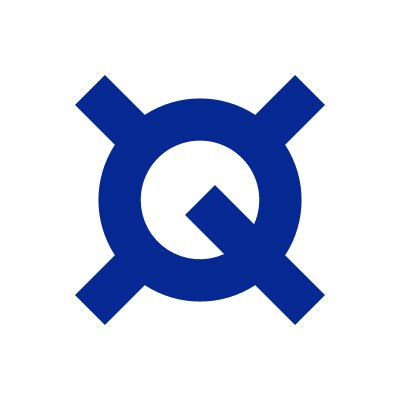 OriginTrailタグ一覧
Self-Reported Tags
Asset Management
Health
Retail
Marketplace
Services
Data Provenance
Privacy
Identity
Layer 2
Metaverse
OriginTrail 価格 (TRAC)
0.000009596 BTC0.37%
0.0001375 ETH0.05%

  OriginTrail TRAC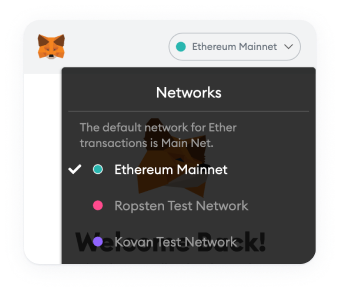 ウォレットネットワークを変更してください
本コントラクトを追加するには、MetaMaskアプリでウォレットネットワークを変更してください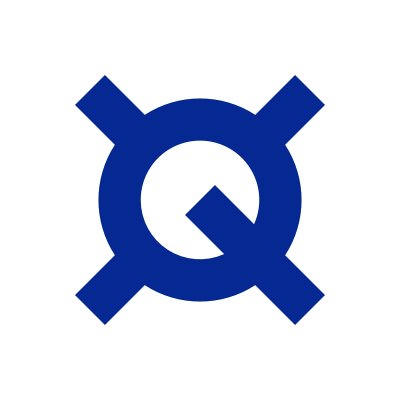 Quantstamp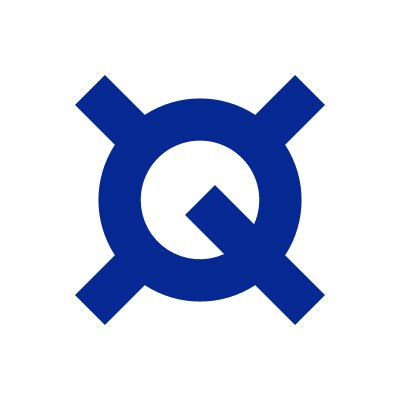 OriginTrailタグ一覧
Self-Reported Tags
Asset Management
Health
Retail
Marketplace
Services
Data Provenance
Privacy
Identity
Layer 2
Metaverse
TRAC価格統計
OriginTrail 今日の価格
OriginTrail 価格
¥36.06
価格推移

24時間

-¥0.6752

24H最低/24H最高

¥36.03 /

¥36.85

取引高

24時間

¥113,513,214

取引高/時価総額残高
0.007998
市場占有率
データなし
市場ランキング
#250
OriginTrail時価総額

| | |
| --- | --- |
| 時価総額 | ¥14,192,097,237 |
| 希薄後時価総額 | ¥18,028,570,204 |
OriginTrail 昨日の価格
昨日の最低/最高

¥36.12 /

¥37.12

昨日の始値/終値

¥36.48 /

¥36.23

昨日の変動
昨日のボリューム
¥106,630,435
OriginTrail 価格履歴
7日間最低/7日間最高

¥36.03 /

¥41.79

30日間最低/30日間最高

¥35.26 /

¥46.94

90日間最低/90日間最高

¥35.26 /

¥63.52

52週最低/52週最高

¥20.21 /

¥73.05

過去最高値

Nov 02, 2021 (2 years ago)

¥542.52

過去最低値

Mar 13, 2020 (3 years ago)

¥0.5309

OriginTrail ROI
OriginTrail 供給

| | |
| --- | --- |
| 循環サプライ | 393,600,188 TRAC |
| 総合サプライ | 500,000,000 TRAC |
| 最大供給 | 500,000,000 TRAC |
TRAC 価格の生配信データ
OriginTrail 本日の価格 は、¥36.06 JPYです。24時間の取引ボリュームは ¥113,513,214 JPYです。 弊社ではTRACからJPYへの価格はリアルタイムで更新されています。 OriginTrailは過去24時間で1.93%減少しています。 現在のCoinMarketCapランキングは#250位で、時価総額はです。 コインの循環供給量は393,600,188 TRACです と最大最大供給量500,000,000 TRACコイン。
現在OriginTrail取引の上位取引所はBitMart, KuCoin, Huobi, Coinbase Exchange, 、および です。 弊社の で他の取引所を探すことも可能です。
What Is Origin Trail (TRAC)?
Origin Trail is a web3 infrastructure project combining a knowledge graph and blockchain technologies to create a neutral, inclusive ecosystem. The OriginTrail network is open source and permissionless, which increases transparency and security. One of the core features of OriginTrail is the multi-chain Decentralized Knowledge Graph (DKG) that runs on three blockchains: Ethereum, Polygon and Gnosis.
Additionally, the OriginTrail Parachain, a layer-one blockchain component built to work with the Polkadot relay chain, extends the DKG's capabilities. The ecosystem is designed to facilitate real-world adoption of web3 technologies, particularly in the supply chain sector. Its tokenomics design leverages network effects by seamlessly integrating both network layers and its innovative Uniform Asset Locators (UALs) for increased asset discoverability. Overall, OriginTrail aims to leverage partnerships and the interoperability capabilities of Polkadot to drive use cases in various industries, including DeFi, real-world asset collateralization, the metaverse, the Internet of Things (IoT), and more.
Who Are the Founders of Origin Trail?
OriginTrail was founded by Tomaž Levak (CEO), Žiga Drev (COO), and Branimir Rakić (CTO) as a traceability platform for food products. The founders realized there was a lack of trust and interoperability in the supply chain data, which led them to develop a decentralized solution based on blockchain technology. In 2017, they launched an initial coin offering (ICO), raising $22.5 million from investors. Since then, OriginTrail has also received public funding from the European Union's Horizon 2020 program for participating in several innovation experiments related to food safety, smart agriculture, and circular economy.
What Makes Origin Trail Unique?
OriginTrail is unique by combining blockchain technology with knowledge graph technology to create a Decentralized Knowledge Graph (DKG) that enables trusted data exchange across different systems and organizations. The DKG connects semantic data entities into a network that can be searched, verified, and enriched by various applications and users. The DKG also leverages distributed ledger technology (DLT) to ensure data integrity, provenance, and immutability. It aims to enable four key features: interoperability, interconnectivity, integrity, and incentivization. OriginTrail's protocol is blockchain-agnostic, meaning it can work with any blockchain platform that supports smart contracts.
OriginTrail's DKG has been applied to various use cases that demonstrate its value and potential for different industries and domains. Some of these use cases include:
BSI and SCAN are utilizing the OriginTrail protocol to ensure the integrity of security audits for some of the largest US importers. The protocol helps verify the compliance of suppliers with labor standards and prevent fraud.
The Food Safety Market is harnessing the power of OriginTrail and Big Data to transform the European food certification market. The protocol enables transparent and traceable data sharing among food producers, certifiers, retailers, and consumers.
Church of Oak is using the OriginTrail Decentralized Knowledge Graph to ensure a fair trade of organic wine from Slovenia. The protocol provides end-to-end traceability of wine production from grape to bottle, as well as quality assurance and customer feedback.
OriginTrail is working with Polkadot to create a parachain that will enable OriginTrail's Decentralized Knowledge Graph to interoperate with other blockchains and applications on the Polkadot network. A parachain is a specialized blockchain that connects to the Polkadot relay chain, providing security and consensus for all the connected parachains. OriginTrail's parachain will allow OriginTrail to leverage Polkadot's scalability, interoperability, and governance features without compromising its decentralization or integrity.
OriginTrail's parachain will also introduce a new token called OriginTrail Parachain Token (OTP) that will be used for staking, governance, and paying fees on the parachain. OTP will be distributed through a genesis event that will involve locking up DOT or TRAC for a period of time in exchange for OTP. The genesis event will also help OriginTrail win a slot in the Polkadot auction that determines which projects can launch their parachains on the network.
Related Pages:
Learn more about Cosmos (ATOM).
Learn more about Cardano (ADA).
To learn more about this project, check out our deep dive into Polkadot.
Get the latest crypto news and latest trading insights with CoinMarketCap Alexandria.
How Many Origin Trail (TRAC) Coins Are There in Circulation?
OriginTrail has two native tokens: TRAC and OTP. TRAC is the original token of OriginTrail that drives the creation of web3-grade assets living in the DKG. OTP is a new token that will be used as a gas and governance token of the OriginTrail Parachain.
TRAC has a fixed total supply of 500 million tokens, of which 365 million are currently in circulation. The token allocation is as follows: 35% (token sale); 20% (founders and team, vested over four years with a one-year cliff); 10% (advisors and early supporters, vested over two years with a six-month cliff); 15% (future development fund); 10% (ecosystem development fund, released gradually based on project milestones); 10% (legal entity reserve, locked until January 2025)
TRAC can be used as a payment method for data exchange services on the OriginTrail network. Users who want to publish or query data on the DKG need to pay TRAC to node runners who provide storage and computation resources. Node runners can also stake TRAC to increase their reputation and earn more rewards. Additionally, TRAC holders can participate in governance decisions through snapshot voting.
OTP will have an initial total supply of 500 million tokens, which will be distributed as follows: 50% (parachain lease offering (PLO)); 20% (ecosystem development fund); 15% (team members and contributors); 10% (investors); 5% (advisors).
The vesting schedule of OTP will depend on the type of allocation and will be disclosed in future announcements.
OTP will have several benefits such as: enabling faster transactions with lower fees compared to Ethereum; enhancing security through Polkadot's shared security model; increasing interoperability with other parachains through Polkadot's cross-chain communication protocol; supporting multi-chain identity management through Polkadot's identity standard.
How Is the Origin Trail Network Secured?
OriginTrail uses a multi-chain approach to secure its protocol. It connects to several blockchains that host OriginTrail smart contracts, which are used to manage relations between the nodes and implement trustless protocols. It secures its data-sharing protocol by using several features, such as: Cryptographic proofs and signatures to ensure data integrity and authenticity; Zero-knowledge proofs to enable data privacy and selective disclosure; A decentralized network of nodes that store and verify data using incentives and reputation mechanisms; Multi-chain interoperability allows data exchange across different blockchains.
Where Can You Buy Origin Trail (TRAC)?
If you'd like to buy OriginTrail at the current rate, the top cryptocurrency exchanges for trading in OriginTrail include BitMart, KuCoin, Huobi, Coinbase Exchange, Uniswap (V3) and more.
TRAC価格統計
OriginTrail 今日の価格
OriginTrail 価格
¥36.06
価格推移

24時間

-¥0.6752

24H最低/24H最高

¥36.03 /

¥36.85

取引高

24時間

¥113,513,214

取引高/時価総額残高
0.007998
市場占有率
データなし
市場ランキング
#250
OriginTrail時価総額

| | |
| --- | --- |
| 時価総額 | ¥14,192,097,237 |
| 希薄後時価総額 | ¥18,028,570,204 |
OriginTrail 昨日の価格
昨日の最低/最高

¥36.12 /

¥37.12

昨日の始値/終値

¥36.48 /

¥36.23

昨日の変動
昨日のボリューム
¥106,630,435
OriginTrail 価格履歴
7日間最低/7日間最高

¥36.03 /

¥41.79

30日間最低/30日間最高

¥35.26 /

¥46.94

90日間最低/90日間最高

¥35.26 /

¥63.52

52週最低/52週最高

¥20.21 /

¥73.05

過去最高値

Nov 02, 2021 (2 years ago)

¥542.52

過去最低値

Mar 13, 2020 (3 years ago)

¥0.5309

OriginTrail ROI
OriginTrail 供給

| | |
| --- | --- |
| 循環サプライ | 393,600,188 TRAC |
| 総合サプライ | 500,000,000 TRAC |
| 最大供給 | 500,000,000 TRAC |