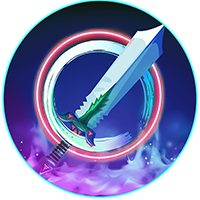 MagicCraft

MCRT
ランキング順位 860
トークン
On 8,010,069 watchlists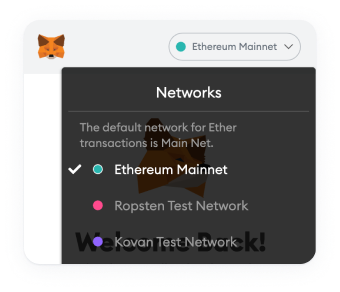 ウォレットネットワークを変更してください
本コントラクトを追加するには、MetaMaskアプリでウォレットネットワークを変更してください

CertiK

MagicCraft 価格 (MCRT)
0.0000001046 BTC5.01%
0.000001509 ETH4.42%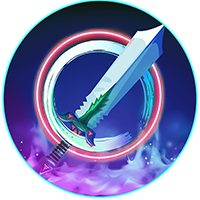 MagicCraft MCRT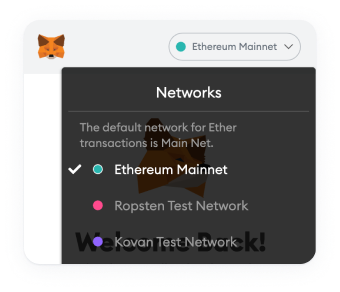 ウォレットネットワークを変更してください
本コントラクトを追加するには、MetaMaskアプリでウォレットネットワークを変更してください

CertiK

MCRT価格統計
MagicCraft 今日の価格
MagicCraft 価格
¥0.3891
価格推移

24時間

-¥0.01917

24H最低/24H最高

¥0.3879 /

¥0.4186

取引高

24時間

¥215,194,009

取引高/時価総額残高
0.2111
市場占有率
データなし
市場ランキング
#860
MagicCraft時価総額

| | |
| --- | --- |
| 時価総額 | ¥1,019,412,720 |
| 希薄後時価総額 | ¥3,891,117,410 |
MagicCraft 昨日の価格
昨日の最低/最高

¥0.3923 /

¥0.4186

昨日の始値/終値

¥0.4108 /

¥0.3963

昨日の変動
昨日のボリューム
¥212,262,740
MagicCraft 価格履歴
7日間最低/7日間最高

¥0.3812 /

¥0.4456

30日間最低/30日間最高

¥0.306 /

¥0.6265

90日間最低/90日間最高

¥0.306 /

¥0.6295

52週最低/52週最高

¥0.2104 /

¥2.9841

過去最高値

Dec 29, 2021 (a year ago)

¥13.63

過去最低値

Jul 03, 2022 (a year ago)

¥0.2104

MagicCraft ROI
MagicCraft 供給

| | |
| --- | --- |
| 循環サプライ | 2,619,845,695 MCRT |
| 総合サプライ | 10,000,000,000 MCRT |
| 最大供給 | 10,000,000,000 MCRT |
MCRT 価格の生配信データ
MagicCraft 本日の価格 は、¥0.389112 JPYです。24時間の取引ボリュームは ¥215,194,009 JPYです。 弊社ではMCRTからJPYへの価格はリアルタイムで更新されています。 MagicCraftは過去24時間で4.78%減少しています。 現在のCoinMarketCapランキングは#860位で、時価総額はです。 コインの循環供給量は2,619,845,695 MCRTです と最大最大供給量10,000,000,000 MCRTコイン。
現在MagicCraft取引の上位取引所はBitrue, Bitget, Bybit, BitMart, 、および です。 弊社の で他の取引所を探すことも可能です。
What is MagicCraft (MCRT)?
MagicCraft is a PVP Multiplayer Online Battle Arena game (MOBA) launched on Binance Smart Chain. Available on PC, Android & iOS.
MagicCraft combines addictive and immersive battle action gameplay with dynamic Web3 innovations to mix the traditional gaming world with fast developing blockchain technology.
Following a game-first development process, MagicCraft has quickly created a richly detailed, multi-character fantasy world with real player interaction.
Players can easily enter our gaming universe and fight team battles for prizes in our native cryptocurrency - $MCRT. They can enter battle as a single player, or form clans to fight in huge multiplayer battles.
MagicCraft supports total cross-platform play, with Android, iOS and PC versions already available to allow users worldwide from multiple platforms to battle concurrently and in real time.
MagicCraft is also devising multiple income streams for our community of NFT holders beyond the simple play-to-earn, ideating NFT character & game landscape rental system to provide owners with a share of in-game revenue from renting their NFTs to other players across the game community.
Their gaming world has progressed in less than a year from concept to playable beta, with full versions and massive, multiplayer, million dollar tournaments scheduled for the full release in 2023, along with a scaled development from MOBA five minute simplicity into a massive complex gaming metaverse.
What is MagicCraft vision ?
The MagicCraft vision is to build the world's first mass blockchain game which unites players, digital asset owners, and streamers from the Web2 and Web3 world.
With MagicCraft, an exciting game is built that will become a generational experience and cultural touchstone, taking the world of Blockchain MOBA into a metaverse, play-AND-earn MMORPG to become the most famous gaming title created.
MagicCraft's platform disrupts the existing game creators like World of Warcraft and Mobile Legends, not only by providing creators true ownership of their creations as non-fungible tokens (NFTs) and rewarding their participation with its native utility token – $MCRT, but also by creating a metaverse experience for an entirely new gaming experience.
Those seeking fast action and short games with $MCRT rewards will be able to dip into the MagicCraft world at will. As we develop, the gamers looking for a more detailed immersive experience will also be rewarded by our more detailed Castle Siege gameplay.
What sets MagicCraft apart from our competitors is a low barrier to entry. Gamers do not have to hold crypto or NFTs to play MagicCraft, as we launch with a free to play option for all. MagicCraft drives adoption of play to earn gaming through the strength of our product, as well as through an enhanced gaming experience for those who upgrade with NFT's or $MCRT power-ups.
Gaming: The core of MagicCraft. Engaging, fast paced battle action with multiplayer options, where friends, enemies and strangers can battle together in both free-to-play and play-to-earn models. Beginning with multiplayer online battle arena games (MOBA) which include engaging mini-quests inside each landscape. However, this is just the start. The whole MagicCraft gaming experience will be an ever evolving one, with rapidly developed elements of gameplay, characterization and story lines adding layers of detail to the MagicCraft universe.
NFT Marketplace: Their NFT marketplace allows gamers to mint or trade NFT characters, both with set prices or by an auction mechanism, with future developments to allow accessorization, power-ups and purchase of other in-game assets. Digital asset collectors can also purchase and hold MagicCraft NFTs as collectibles and trade with active players as our game grows in popularity. They can also soon rent all NFTs to players, and secure a percentage of ongoing passive rewards from in-game $MCRT prizes won by those playing their characters
Multiple Income Generation Layers: From staking, to play-to-earn, to in-game NFT rentals for rewards, MagicCraft has multiple innovative ways for the gaming community to earn as they play. Their vision is to create a new generation of gamers earning directly from play, transforming the way that games are monetized and rewarded.
MCRT価格統計
MagicCraft 今日の価格
MagicCraft 価格
¥0.3891
価格推移

24時間

-¥0.01917

24H最低/24H最高

¥0.3879 /

¥0.4186

取引高

24時間

¥215,194,009

取引高/時価総額残高
0.2111
市場占有率
データなし
市場ランキング
#860
MagicCraft時価総額

| | |
| --- | --- |
| 時価総額 | ¥1,019,412,720 |
| 希薄後時価総額 | ¥3,891,117,410 |
MagicCraft 昨日の価格
昨日の最低/最高

¥0.3923 /

¥0.4186

昨日の始値/終値

¥0.4108 /

¥0.3963

昨日の変動
昨日のボリューム
¥212,262,740
MagicCraft 価格履歴
7日間最低/7日間最高

¥0.3812 /

¥0.4456

30日間最低/30日間最高

¥0.306 /

¥0.6265

90日間最低/90日間最高

¥0.306 /

¥0.6295

52週最低/52週最高

¥0.2104 /

¥2.9841

過去最高値

Dec 29, 2021 (a year ago)

¥13.63

過去最低値

Jul 03, 2022 (a year ago)

¥0.2104

MagicCraft ROI
MagicCraft 供給

| | |
| --- | --- |
| 循環サプライ | 2,619,845,695 MCRT |
| 総合サプライ | 10,000,000,000 MCRT |
| 最大供給 | 10,000,000,000 MCRT |