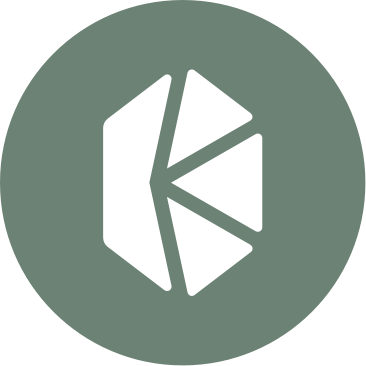 Kyber Network Crystal LegacyKNC
ランキング順位 128
トークン
84,139ウォッチリストに表示
Kyber Network Crystal Legacy 価格 (KNC)
0.00003678 BTC2.45%
0.0006218 ETH2.45%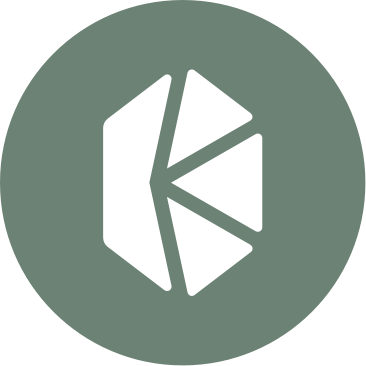 Kyber Network Crystal Legacy KNC
Price:

¥154.86 

2.45%
Kyber Network Crystal Legacyリンク一覧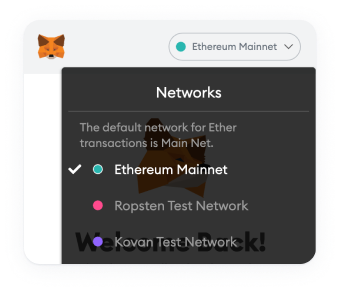 ウォレットネットワークを変更してください
本コントラクトを追加するには、MetaMaskアプリでウォレットネットワークを変更してください

Hacken

Kyber Network Crystal Legacy Audits
Kyber Network Crystal Legacyタグ一覧
Kyber Network Crystal Legacy Chart
Loading Data
Please wait, we are loading chart data
KNC 価格の生配信データ
Kyber Network Crystal Legacy 本日の価格 は、¥154.61 JPYです。24時間の取引ボリュームは ¥4,338,174,713 JPYです。 Kyber Network Crystal Legacyは過去24時間で2.45%増加しています。 現在のCoinMarketCapランキングは#128位で、時価総額はです。 コインの循環供給量は205,045,092 KNCです と最大最大供給量226,000,000 KNCコイン。
現在Kyber Network Crystal Legacy取引の上位取引所はBinance, Tokocrypto, OKEx, Huobi Global, 、および です。 弊社の で他の取引所を探すことも可能です。
What Is Kyber Network (KNC)?
Kyber Network is an on-chain liquidity protocol that aggregates liquidity from various sources to provide secure and instant transactions on any decentralized application (DApp). The main goal of Kyber Network is to enable DApps, decentralized exchanges (DEXs) and other users easy access to a liquidity pool that provides the best rates.
All transactions on Kyber are on-chain, which means they can be easily verified using any Ethereum block explorer. Projects can build on top of Kyber to utilize all the services offered by the protocol, such as the instant settlement of tokens, liquidity aggregation, and a customizable business model.
Kyber looks to solve the liquidity issue in the decentralized finance (DeFi) industry by allowing developers to build products and services without having to worry about liquidity.
The Kyber Network Crystal (KNC) token is a utility token that is the "glue that connects different stakeholders in Kyber's ecosystem." KNC holders can stake their tokens in the KyberDAO to help govern the platform — and earn staking rewards in Ethereum (ETH). They also determine the rewards that liquidity providers (LPs) receive on the platform.
Who Are the Founders of Kyber Network?
Kyber Network began its development in 2017 and is built on top of the Ethereum blockchain. The project was founded by Loi Luu, Victor Tran and Yaron Velner, and currently has its headquarters in Singapore.
Luu is a blockchain researcher and an advisor for various blockchain projects. He developed Oyente, the first open-source security analyzer for Ethereum smart contracts, and co-founded SmartPool, among other decentralized projects.
Victor Tran is a senior backend engineer and Linux system administrator. He was the CTO at Clixy and 24/7 Digital Group as well as a developer for several projects in Vietnam.
Yaron Velner is the current CEO of B.Protocol, a decentralized backstop liquidity protocol, and was a postdoctoral researcher. Velner stepped down from his CTO position at Kyber in October 2019.
The Kyber team is also composed of several executive advisors, engineers and designers. According to the official Kyber Network LinkedIn page, the company has over 50 employees — most of which are based in Vietnam or Singapore.
What Makes Kyber Network Unique?
Kyber Network is the first tool that allows anyone to instantly swap tokens without the need of a third-party, like a centralized exchange. The unique architecture of Kyber is designed to be developer-friendly, which enables the protocol to be easily integrated with apps and other blockchain-based protocols.
Kyber Network utilizes a variety of reserve types that contain a pool of funds used to provide liquidity — these are essentially smart contracts that control how assets are priced (e.g. using a price feed or algorithmically). Kyber can be integrated with other decentralized exchanges and shared liquidity pools. Reserves pay fees in KNC which are either burned or used for rewards.
In July 2020, Kyber launched its decentralized autonomous organization (DAO) program, which enables KNC holders to participate in the governance of the network by voting on important proposals. Kyber's community is sizable and made up of a wide range of developers, in addition to other members of the blossoming DeFi industry.
Kyber's fully on-chain design enables the protocol to maintain full transparency and verifiability. The platform claims to be the most used DeFi protocol in the world.
Related Pages:
Check about Orion Protocol (ORN), a liquidity aggregator for the entire cryptocurrency market.
Check out Liquidity Dividends Protocol (LID) a platform that provides licensed proof of locked liquidity solutions.
Learn more about liquidity providers (LPs) with CoinMarketCap Alexandria.
For the latest news, market updates, tricks, and tips, check out the CoinMarketCap blog.
How Many Kyber Network (KNC) Coins Are There in Circulation?
As of November 2020, Kyber Network has a total supply of 210 million KNC tokens. Out of this, just over 200 million tokens are in circulation — but both the circulating and total supply are likely to reduce over time due to KNC token burns.
Kyber concluded its initial coin offering (ICO) on September 15, 2017, raising $52 million by selling each KNC token at a price of 0.00166 ETH. According to the official token distribution paper, 61.06% of tokens were sold in the ICO, 19.47% were saved for the founders, advisors and seed investors, and the remaining 19.47% was reserved for the company.
The company used 50% of initially raised funds for the reserve, 30% for development, 10% for operations and 10% for the legal department.
How Is the Kyber Network Secured?
As an ERC-20 token, Kyber is built on top of and secured by the Ethereum blockchain. In addition, Kyber uses an extensive trust and security model that protects users from misbehaving administrators or exchanges, thanks to security measures built in both at the protocol and smart contract level.
The platform has been audited by several third-party security firms and researchers, including Chainsecurity, which have determined that the protocol is secure and hence free of vulnerabilities.
Where Can You Buy Kyber Network (KNC)?
KNC tokens can be purchased and traded on a variety of exchange platforms, including prominent names like Binance, Coinbase Pro, Huobi Global and Kraken. The token is currently listed on more than 20 exchanges and has more than a dozen trading pairs, including stablecoins like Tether (USDT) and Binance USD (BUSD).
If you are looking for a guide on how to buy KNC tokens or other cryptocurrencies using fiat, check out our detailed guide to get started.
KNC価格統計
Kyber Network Crystal Legacy 今日の価格
Kyber Network Crystal Legacy 価格
¥154.86
価格推移

24h

¥3.85

24H最低/24H最高

¥144.16 /

¥156.44

取引高

24h

¥4,345,239,789.83

取引高/時価総額残高
0.1368
市場占有率

0.02%

市場ランキング
#128
ロック済合計残高(TVL)
¥45,737,831,067
Kyber Network Crystal Legacy時価総額

| | |
| --- | --- |
| 時価総額 | ¥31,752,995,239.71 |
| 希薄後時価総額 | ¥34,998,042,870.68 |
Kyber Network Crystal Legacy 昨日の価格
昨日の最低/最高

¥148.07 /

¥162.70

昨日の始値/終値

¥148.50 /

¥151.88

昨日の変動
昨日のボリューム
¥7,102,822,220.24
Kyber Network Crystal Legacy 価格履歴
7日間最低/7日間最高

¥124.28 /

¥162.70

30日間最低/30日間最高

¥124.06 /

¥194.39

90日間最低/90日間最高

¥119.45 /

¥464.93

52週最低/52週最高

¥75.46 /

¥464.93

過去最高値

Jan 09, 2018 (4 years ago)

¥658.81

過去最低値

Feb 06, 2019 (2 years ago)

¥12.46

Kyber Network Crystal Legacy ROI
Kyber Network Crystal Legacy 供給

| | |
| --- | --- |
| 循環サプライ | 205,045,092 KNC |
| 総合サプライ | 210,252,944 KNC |
| 最大供給 | 226,000,000 KNC |