Kaby ArenaKABY
ランキング順位 1467
トークン
On 177,921 watchlists
Kaby Arena 価格 (KABY)
0.0000001028 BTC0.33%
0.000001285 ETH1.57%

  Kaby Arena KABY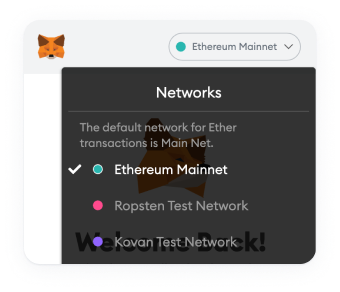 ウォレットネットワークを変更してください
本コントラクトを追加するには、MetaMaskアプリでウォレットネットワークを変更してください

CertiK

Kaby Arenaタグ一覧
Industry
セルフレポート済タグ
Metaverse
DAO Maker
Play To Earn
Kaby Arena対JPYチャート
Loading Data
Please wait, we are loading chart data
KABY価格統計
Kaby Arena 今日の価格
Kaby Arena 価格
¥0.3257
価格推移

24h

¥0.0001284

24H最低/24H最高

¥0.3257 /

¥0.3259

取引高

24h

¥1,077,286.98

取引高/時価総額残高
0.007662
市場占有率
データなし
市場ランキング
#1467
Kaby Arena時価総額

| | |
| --- | --- |
| 時価総額 | ¥140,602,603.08 |
| 希薄後時価総額 | ¥325,740,314.45 |
Kaby Arena 昨日の価格
昨日の最低/最高

¥0.3258 /

¥0.326

昨日の始値/終値

¥0.3259 /

¥0.3259

昨日の変動
昨日のボリューム
¥1,915,280.90
Kaby Arena 価格履歴
7日間最低/7日間最高

¥0.3229 /

¥0.3272

30日間最低/30日間最高

¥0.3229 /

¥0.3737

90日間最低/90日間最高

¥0.3229 /

¥0.6168

52週最低/52週最高

¥0.3229 /

¥23.87

過去最高値

Sep 04, 2021 (a year ago)

¥23.87

過去最低値

Aug 15, 2022 (3 days ago)

¥0.3229

Kaby Arena ROI
Kaby Arena 供給

| | |
| --- | --- |
| 循環サプライ | 431,640,167 KABY |
| 総合サプライ | 1,000,000,000 KABY |
| 最大供給 | 1,000,000,000 KABY |
KABY 価格の生配信データ
Kaby Arena 本日の価格 は、¥0.324507 JPYです。24時間の取引ボリュームは ¥1,073,208 JPYです。 弊社ではKABYからJPYへの価格はリアルタイムで更新されています。 Kaby Arenaは過去24時間で0.05%減少しています。 現在のCoinMarketCapランキングは#1467位で、時価総額はです。 コインの循環供給量は431,640,167 KABYです と最大最大供給量1,000,000,000 KABYコイン。
現在Kaby Arena取引の上位取引所はMEXC, Gate.io, ZT, 、および です。 弊社の で他の取引所を探すことも可能です。
To find out even more about this project, check out our deep dive of Kaby Arena.
What Is Kaby Arena (KABY)?
Kaby Arena (KABY) is a Polygon and Binance Smart Chain (BSC) token that links to the Kaby gaming ecosystem. It is developed by Ziga gaming studio, which has produced eight revenue-generating games with over a million active monthly players. \ \ Kaby Arena makes use of free-to-play and play-to-earn (P2E) mechanisms to create money-earning opportunities for platform users. The game, a tactical multiplayer role playing game (RPG), allows players to collect materials in the game that can then be minted into non-fungible tokens (NFTs) using KABY tokens. \ \ The nature of the games also has close ties to the cryptocurrency world, with game rules designed around understanding the crypto market. Those who understand it have higher chances of winning points in the game. This helps to incentivise players to learn the crypto market better in order to win more coins. \ \ In the game, each player has no limits to the number of heroes and equipment it can gather, selecting from a total of five heroes (water, wind, fire, darkness, light) which each have four skills. Like most RPG games, every hero also has four basic stats: HP (health power), attack, defense and support. \ \ As of present, Kaby Arena is at the first stage of its planned roadmap, having successfully completed the game and smart contract development. In the upcoming months, plans include public tokens sale for KABY coins as well as NFT heroes sale, and further down the road the launch of a marketplace for players to trade NFTs, along with a staking platform.
By Oct. 2021, an MVP game will be launched and by November, NFT minting will be allowed. By Dec. 2021, player versus player (PvP) waging will be enabled.
Who Are the Founders of Kaby Arena (KABY)?
Kaby Arena was developed by Ziga gaming arena, which was established in 2014. Games by Ziga have seen a million monthly active users and 300,000 monthly. \ \ The founders of Kaby Arena are Nhan Bui and Anh Phan. CEO Nhan Bui was a former IT lead at RMIT, and has ten years in virtual collectible trading. COO Anh Phan has a phD from Japan's Nara Institute of Science and Technology, with five years of experience in AI and data science. Both founders come from competitive gaming backgrounds.
The Kaby Arena team has a total of six members.
What Makes Kaby Arena (KABY) Unique?
Kaby Arena is unique in that it aims to solve the issues that plague regular NFT games — that of a low player base, a result of high cost required for a player to begin taking part in the tournaments.
This high cost of introduction results in regular players unable to join and only seasoned gamers being able to break the cost barrier, which KABY aims to solve by minimising the high entry cost of the game, such as by making the game free to play and by introducing anti-scripting measures to disallow bots and remove such accounts.
Several ways Kaby Arena uses to make its games more attractive include emphasising the competitiveness factor, firstly by using a matchmaking algorithm to ensure players get fair fights with those of similar levels and ultimately creating fair game play.
Next, regular tournaments are held every week, month, quarter and year with attractive prizes to be won to incentivise gamers to stay active. \ \ Finally, Kaby Arena allows for the combination of powerful heroes to create a new offspring with inherited traits to counter overly powerful heroes, again ensuring fair game play. \ \ Beyond being linked to online games and letting players earn money through gaming, Kaby Arena also allows users to lease their assets, allowing users to generate income. Those who choose to rent NFTs can also surpass the barrier of high cost of owning their own NFTs. To smoothen the renting process, rentals can be done with or without collateral, benefitting free-to-play gamers and ensuring easier market entry. \ \ The KABY token has multiple uses both in the game and outside. Within the game, it can be used to exchange for resources or gaming upgrades. The token can also be used to mint NFT, buy or rent NFT assets and also to be staked for interest for passive income.
There are two types of heroes in the Kaby Arena world. Non-NFT heroes are a free reward from the player versus environment (PvE) mode of the game and can be converted to NFT heroes by utilising the KABY token. These NFT heroes are ERC-721 tokens and can be traded on the Kaby Arena marketplace or other NFT markets.
A final unique point of the Kaby Arena is the earlier mentioned links to the cryptocurrency world, where Crypto Wars are held to benefit players with an understanding of how crypto works, and thus onboarding more people onto the crypto world and hence benefitting the entire crypto market as a whole. \ \ Kaby Arena does not stop at just creating games — it allows community-wide participation through the usage of forums to engage users and ensure that everyone has a stake in future game developments, a strategy that promotes game loyalty.
Related Pages
Take a deep dive into Kaby Arena.
Learn about what play-to-earn is, and the top NFT games in 2021.
Read more about other P2E games: Binemon, My DeFi Pet, MOBOX, CryptoZoon and Guild of Guardians.
Find out more about CryptoBlades versus Axie Infinity, two of the top P2E games.
Learn more about non-fungible tokens (NFTs) in our guide here.
What is web 3.0? Click here and find out.
Visit CoinMarketCap Alexandria to learn everything you need to know about cryptocurrency and more.
How Many Kaby Arena (KABY) Coins are There in Circulation?
There is a maximum total of one trillion KABY coins in circulation. The public sale price is 0.7 cents, with an initial market cap of $670,833. The breakdown of token allocation is as follows: 21.5% to the team and its advisors; 15% to liquidity and marketing; 26% to the ecosystem; 2% to the seed; 14% to the foundation; 6% to the public sale; 15.5% to private round.
How Is the Kaby Arena (KABY) Network Secured?
KABY token is a BSC and polygon token.
BSC is secured through the proof-of-stake consensus mechanism. 21 validators are elected every 24 hours to validate transactions and maintain blockchain security. These validators have to stake a certain amount of BNB coins with Binance to be eligible to do so.
Polygon is a(https://coinmarketcap.com/headlines/news/ethereum-layer-2-scaling-solution-optimism-preliminary-mainnet-january-15/)Ethereum Layer 2 solution utilizing a network of proof-of-stake validators for security. Validators on the network will stake their MATIC tokens as collateral to become part of the network's PoS consensus mechanism and will receive MATIC tokens in return. In addition, Polygon uses block producers at the block producer layer to achieve a higher degree of decentralization. These block producers give finality to the main chains using checkpoints and fraud-proof mechanisms.
Can Kaby Arena (KABY) Coin Hit $1?
Across the year, Kaby Arena has hit a low of 0.08439 and a high of $0.1276. To reach $1 would imply an over 7.5 times price increase from the current price, as of Sept. 2021. This is not an unfeasible price jump in the crypto world and is a reasonable target to achieve. Hitting this target would greatly depend on the number of active players in the Kaby Arena ecosystem, the dev team reaching its objectives and the community backing it.
Where Can You Buy Kaby Arena (KABY)?
Kaby Arena is listed on several cryptocurrency exchanges. Among them: PancakeSwap (V2), Gate.io, QuickSwap and ZT.
Cryptocurrency newbie? You can read more about how to enter the market and how to buy BTC, KABY or any other token in CoinMarketCap education portal — Alexandria.
KABY価格統計
Kaby Arena 今日の価格
Kaby Arena 価格
¥0.3257
価格推移

24h

¥0.0001284

24H最低/24H最高

¥0.3257 /

¥0.3259

取引高

24h

¥1,077,286.98

取引高/時価総額残高
0.007662
市場占有率
データなし
市場ランキング
#1467
Kaby Arena時価総額

| | |
| --- | --- |
| 時価総額 | ¥140,602,603.08 |
| 希薄後時価総額 | ¥325,740,314.45 |
Kaby Arena 昨日の価格
昨日の最低/最高

¥0.3258 /

¥0.326

昨日の始値/終値

¥0.3259 /

¥0.3259

昨日の変動
昨日のボリューム
¥1,915,280.90
Kaby Arena 価格履歴
7日間最低/7日間最高

¥0.3229 /

¥0.3272

30日間最低/30日間最高

¥0.3229 /

¥0.3737

90日間最低/90日間最高

¥0.3229 /

¥0.6168

52週最低/52週最高

¥0.3229 /

¥23.87

過去最高値

Sep 04, 2021 (a year ago)

¥23.87

過去最低値

Aug 15, 2022 (3 days ago)

¥0.3229

Kaby Arena ROI
Kaby Arena 供給

| | |
| --- | --- |
| 循環サプライ | 431,640,167 KABY |
| 総合サプライ | 1,000,000,000 KABY |
| 最大供給 | 1,000,000,000 KABY |