Blockchain Cuties Universe Governance

BCUG
ランキング順位 2002
トークン
On 4,282 watchlists
Blockchain Cuties Universe Governance 価格 (BCUG)
0.000006228 BTC0.52%
0.00009098 ETH0.13%

  Blockchain Cuties Universe Governance BCUG
Blockchain Cuties Universe Governanceリンク一覧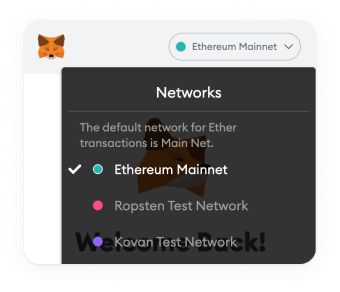 ウォレットネットワークを変更してください
本コントラクトを追加するには、MetaMaskアプリでウォレットネットワークを変更してください
Blockchain Cuties Universe Governance対JPYチャート
Loading Data
Please wait, we are loading chart data
BCUG価格統計
Blockchain Cuties Universe Governance 今日の価格
Blockchain Cuties Universe Governance 価格
¥17.43
価格推移

24時間

-¥0.4034

24H最低/24H最高

¥17.14 /

¥17.89

取引高

24時間

¥2,513,097.69

取引高/時価総額残高
0.1046
市場占有率
データなし
市場ランキング
#2002
Blockchain Cuties Universe Governance時価総額

| | |
| --- | --- |
| 時価総額 | ¥24,015,688.31 |
| 希薄後時価総額 | ¥174,293,020.49 |
Blockchain Cuties Universe Governance 昨日の価格
昨日の最低/最高

¥16.73 /

¥17.95

昨日の始値/終値

¥16.99 /

¥17.26

昨日の変動
昨日のボリューム
¥2,167,657.58
Blockchain Cuties Universe Governance 価格履歴
7日間最低/7日間最高

¥16.73 /

¥18.66

30日間最低/30日間最高

¥16.73 /

¥22.93

90日間最低/90日間最高

¥15.32 /

¥23.68

52週最低/52週最高

¥12.77 /

¥425.02

過去最高値

Mar 17, 2021 (2 years ago)

¥3,866.39

過去最低値

May 12, 2022 (5 months ago)

¥12.77

Blockchain Cuties Universe Governance ROI
Blockchain Cuties Universe Governance 供給

| | |
| --- | --- |
| 循環サプライ | 1,377,892 BCUG |
| 総合サプライ | 1,522,142 BCUG |
| 最大供給 | 10,000,000 BCUG |
BCUG 価格の生配信データ
Blockchain Cuties Universe Governance 本日の価格 は、¥17.43 JPYです。24時間の取引ボリュームは ¥2,513,098 JPYです。 弊社ではBCUGからJPYへの価格はリアルタイムで更新されています。 Blockchain Cuties Universe Governanceは過去24時間で2.35%減少しています。 現在のCoinMarketCapランキングは#2002位で、時価総額はです。 コインの循環供給量は1,377,892 BCUGです と最大最大供給量10,000,000 BCUGコイン。
現在Blockchain Cuties Universe Governance取引の上位取引所はGate.io, HitBTC, Changelly PRO, 、および です。 弊社の で他の取引所を探すことも可能です。
What Is Blockchain Cuties Universe Governance (BCUG)?
Blockchain Cuties Universe Governance is a collectible crypto game about the adventures of cute animals represented by non-fungible tokens on five blockchains: ETH, EOS, MATIC, NEO and TRON. The project has been active since 2018.
The game itself presents opportunities for trade, creativity and exploration, and its BCUG governance token was created to explore the world of decentralized finance (DeFi) and create a sustainable tokenomics system.
The Blockchain Cuties Universe governance token's (BCUG) main goal is to create a closed-loop economic system with DeFi mechanics that will incentivize all ecosystem participants to work towards the common goal of increasing their assets' value.
Who Are the Founders of Blockchain Cuties Universe?
Vladimir Tomko is the founder, CEO and game producer of Blockchain Cuties. Tomko has been involved in the blockchain industry since 2016.
Prior to working on Blockchain Cuties, he held the positions of lead game designer at Amber Games and game producer at Mail.ru Group.
What Makes Blockchain Cuties Universe (BCUG) Unique?
Blockchain Cuties is a multi-blockchain platform where each playable character is associated with its own NFT token. The BCUG is the platform's governance token designed to add elements of decentralized finance to the Blockchain Cuties ecosystem.
The token performs multiple tasks such as funding development, introducing elements of project management to the community and creating a system of complex interaction mechanisms between DeFi and NFT.
Blockchain Cuties seeks to combine DeFi and NFT mechanics as a way of increasing liquidity and implementing new management mechanisms.
Related Pages:
Read more about Flow.
Read more about Ethereum.
Learn more about non-fungible tokens on CoinMarketCap Alexandria.
Read the latest news in crypto on the CoinMarketCap blog.
How Many Blockchain Cuties Universe (BCUG) Coins Are There in Circulation?
The public sale of the Blockchain Cuties Universe's BCUG governance token was announced in March 2021. The sale took place in the initial DEX offering (IDO) format on the decentralized platform Polkastarter with a total supply of 10,000,000 BCUG.
The BCUG token can be used in the Blockchain Cuties Universe for staking and liquidity pool farming. As of March 2021, it has a maximum supply of 31,505,732 tokens.
How Is the Blockchain Cuties Universe Network Secured?
Blockchain Cuties Universe (BCUG) is an ERC-20 token, secured by its underlying Ethereum network.
Where Can You Buy Blockchain Cuties Universe (BCUG)?
Blockchain Cuties Universe (BCUG) can be traded on the following exchanges:
Learn more about how to buy Bitcoin and other cryptocurrencies by reading CoinMarketCap's dedicated guide.
BCUG価格統計
Blockchain Cuties Universe Governance 今日の価格
Blockchain Cuties Universe Governance 価格
¥17.43
価格推移

24時間

-¥0.4034

24H最低/24H最高

¥17.14 /

¥17.89

取引高

24時間

¥2,513,097.69

取引高/時価総額残高
0.1046
市場占有率
データなし
市場ランキング
#2002
Blockchain Cuties Universe Governance時価総額

| | |
| --- | --- |
| 時価総額 | ¥24,015,688.31 |
| 希薄後時価総額 | ¥174,293,020.49 |
Blockchain Cuties Universe Governance 昨日の価格
昨日の最低/最高

¥16.73 /

¥17.95

昨日の始値/終値

¥16.99 /

¥17.26

昨日の変動
昨日のボリューム
¥2,167,657.58
Blockchain Cuties Universe Governance 価格履歴
7日間最低/7日間最高

¥16.73 /

¥18.66

30日間最低/30日間最高

¥16.73 /

¥22.93

90日間最低/90日間最高

¥15.32 /

¥23.68

52週最低/52週最高

¥12.77 /

¥425.02

過去最高値

Mar 17, 2021 (2 years ago)

¥3,866.39

過去最低値

May 12, 2022 (5 months ago)

¥12.77

Blockchain Cuties Universe Governance ROI
Blockchain Cuties Universe Governance 供給

| | |
| --- | --- |
| 循環サプライ | 1,377,892 BCUG |
| 総合サプライ | 1,522,142 BCUG |
| 最大供給 | 10,000,000 BCUG |