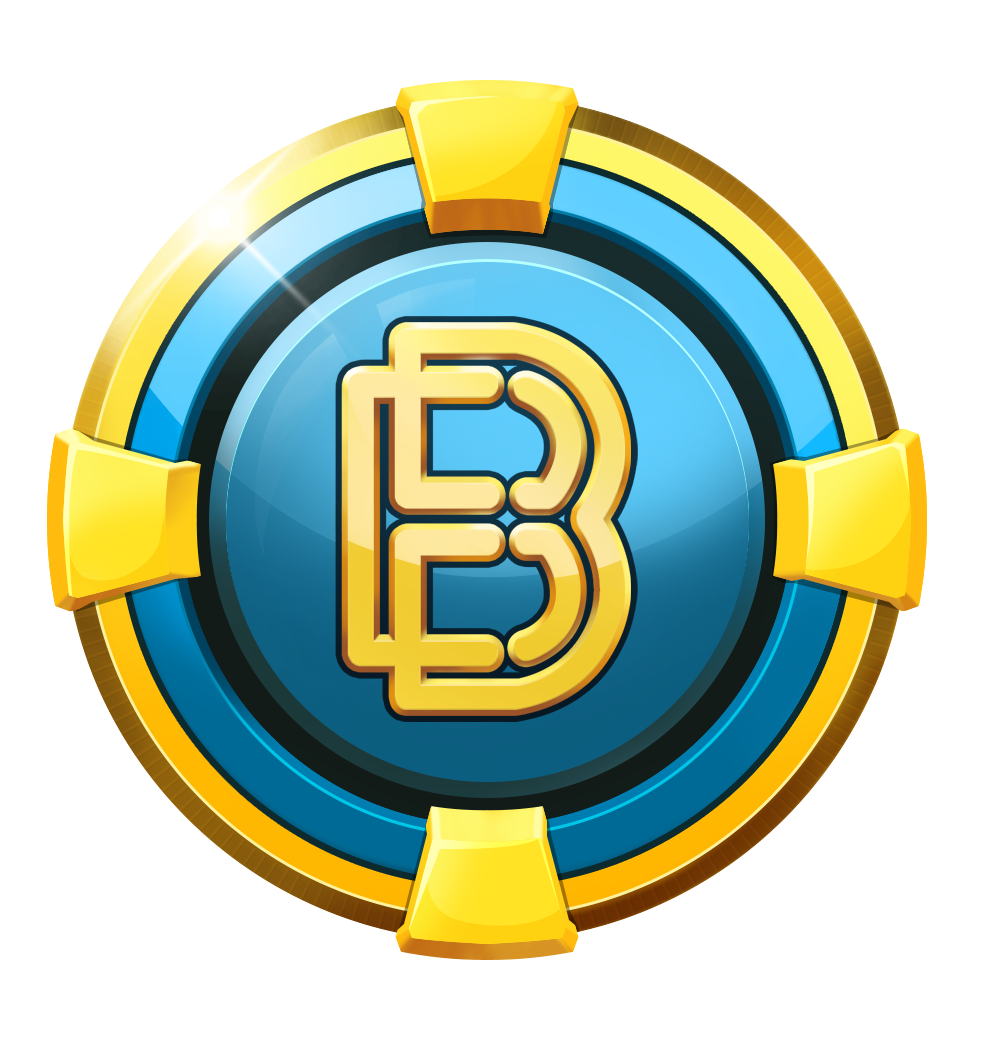 BEMIL Coin

BEMIL Coin

価格

 
過去最高値
Nov 25, 2021 (2 years ago)
過去最低値
Dec 22, 2022 (a year ago)
ヒストリカルデータを見る
BEMIL Coin community
Disclaimer: This page may contain affiliate links. CoinMarketCap may be compensated if you visit any affiliate links and you take certain actions such as signing up and transacting with these affiliate platforms. Please refer to Affiliate Disclosure.
BEMIL Coinについて
What Is BEMIL Coin (BEM)?
BEMIL is a game built on the Binance Smart Chain platform with a play-to-earn function. The project was designed with a space & galaxy theme and was officially released at the end of July 2021 by BEMIL MT INTERNATIONAL DOO.
The concept aims to provide players with a chance to earn tokens while taking part in a fun gaming experience. Gamers participate in battles and combat modes with each other, create parties and clans, complete missions and explore the mini-games of the universe.
Players participate in various game modes (Spin & Attack, Clan war, Prison Mode, Tower Defense, World Boss Fight), thereby improving a number of in-game factors and elements. The player's mining system is based on three main components: the damage received by the player's program, the level of the core, and the number of accessories obtained by the player.
The list of project investors includes such companies as DAO Maker, FaraStarter, GameFi, Spark Digital Capital, Faraland, Icetea Labs, Fomocraft Ventures, Titans Ventures, x21 Digital, 590 Ventures, Basics Capital, Vendetta Capital, PolkaFoundry, Thu Do Multimedia, SotaTek, AVStar Capital, Moonknight Labs, and Red Kite.
Who Are the Founders of BEMIL Coin?
According to the BEMIL roadmap, the development of the game started in Q4 2020, while the official launch of the platform and Private & Public sale events took place in Q3 2021.
The BEMIL Coin (BEM) core team is located in Vietnam and consists of four professionals: Han Nguyen (CEO), Lam Son (CPO), Chinh Ngo (CTO) and An Ly (CMO).
In 2014, Han Nguyen founded Fado.vn - a cross-border e-commerce platform in Vietnam that offers hassle-free shopping overseas through end-to-end logistics solutions. Prior to Fado.vn, Nguyen founded Thudo Multimedia in 2010 and later took over as CEO. Han Nguyen was also the first Chief Software Engineer of HANEL where he held the position of Lead Sigma DRM.
As for the company's CPO, Lam Son advises Chinapost on game production and serves as Project Leader for SkyVu. In a high-profile achievement, Lam Son is the art director of Studio Ghibli's Vietnam branch, and almost four years ago won the BlueBird 2017 Grand Prize, one of the most prestigious awards for independent game developers.
Chinh Ngo is an expert in the management and operation of technological systems, and currently holds the position of CTO at BEMIL. Prior to working at BEMIL, Chinh Ngo served as the CTO of SkyAds for five years. Moreover, he has developed numerous applications for popular social platforms like Facebook and YouTube.
An Ly is a community development specialist with seven years of experience in the communications and ad networking industry. He is also a reliable and certified partner of Google and Facebook. Additionally, An Ly worked for Netlink Online Communication for five years, where he served as Project Manager.
What Makes BEMIL Coin Unique?
The BEMIL gameplay is as follows:
Clan war: the plot of the game is based on a post-apocalyptic scenario, where the players of the BEMIL universe act as Heroes and fight villains known as the Army of Shadows. Players form guilds, explore galaxies, conquer planets, collect in-game items, power up characters, and earn BEMIL coins.
World boss: players fight the boss and can receive a reward for the damage done; rewards are awarded during the battle in the form of gold, gems and other in-game items. Moreover, clan players can conquer new planets of the universe. Each planet is endowed with its own skills that affect the actions of the players. The game also offers the option to rent a planet.
Prison: Throughout the gameplay, users act as heroes and fight antagonists. They complete missions, collect game items and upgrade their characters, while receiving BEMIL coins. Players can capture other players by imprisoning them and forcing them to mine for gold.
Spin and attack: Gamers are given a number of spins for the chance to obtain prizes like BEMIL coins and gold. The spins also offer a chance to engage in wars or battles with other players for additional rewards.
Defense: Players can defend against bots and get gold using NFT heroes and weapons.
The BEMIL ecosystem gives players the opportunity to earn:
Using the in-game mining system;
Using the referral system;
Exploiting crystals to obtain rare items and selling them on the marketplace;
By attacking other players;
By participating in boss battles and wars between clans;
Using the SSI function (Becoin Identifier Function) - which belongs to the category of permanent income.
Furthermore, the BEMIL ecosystem supports NFT functionality: there are two types - NFT heroes (can equip NFT weapons & can learn skills) and NFT weapons. The NFTs are required for Prison Mode and Tower Defense Mode.
Related Pages:
Read about FaraLand (FARA) and EpicHero 3D NFT (EPICHERO).
Check out our deep dives of FaraLand and EpicHero 3D NFT.
Learn more about other popular NFT games with huge potential.
Check out Binance Smart Chain (BSC) - the blockchain that hosts BEMIL Coin (BEM).
What is Play2Earn (Play-to-Earn)? Have a look at our glossary.
How Many BEMIL Coin (BEM) Coins Are There in Circulation?
BEM is a BEP-20 token on BSC that powers the BEMIL game. BEM was created to replace Becoin - an existing coin within BEMIL's internal ecosystem that users can exchange for USDT within the game.
The maximum supply of $ BEM is 1,000,000,000 coins. As of December 2021, 71,160,000.00 BEM is in circulation (7% of the total supply).
80% of the total supply is allocated to Play-to-Earn and 20% of the total supply is allocated to Liquidity & Ecosystem. Thus, the roles of BEMIL investors and players are separated, and mining effort doubles every 10,000,000,000 BEM mined.
The areas of application for the BEM token:
Buying of the starter pack of the game;
Purchase of gold, gemstones for infrastructure modernization;
Acquisition of NFTs;
Opening the gacha mechanic for monetization;
Access to game parameters;
Possession of fiat currency to stabilize income.
How Is the BEMIL Coin Network Secured?
BEMIL Coin (BEM) is deployed on Binance Smart Chain, and BSC is secured via the Proof-of-Stake (PoS) consensus mechanism. In addition, BEM tokens can be safely stored at Binance Chain Wallet, Metamask and Trust Wallet.
BEMIL Coin (BEM) has been audited by Hacken cybersecurity services, one of the leading consulting companies that maintains a focus on blockchain security.
Where Can You Buy BEMIL Coin (BEM)?
As of December 2021, BEMIL Coin (BEM) is listed on PancakeSwap (V2), AscendEX (Bitmax) and DODO BSC - decentralized exchanges for swapping BEP-20 tokens on BSC.
Have a look at our guide to non-fungible tokens.
Here's the top NFT games in 2021.
Visit the CMC blog and get the latest industry news.
For more crypto knowledge — check out CMC Alexandria.