Basis CashBAC
ランキング順位 1839
トークン
On 1,763 watchlists
Basis Cash 価格 (BAC)
0.0000002466 BTC3.42%
0.000003624 ETH4.84%

  Basis Cash BAC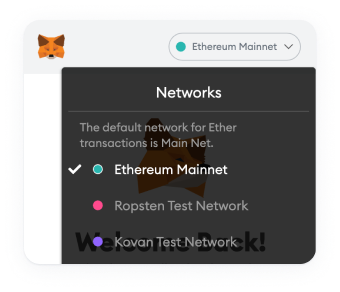 ウォレットネットワークを変更してください
本コントラクトを追加するには、MetaMaskアプリでウォレットネットワークを変更してください
Basis Cash対JPYチャート
Loading Data
Please wait, we are loading chart data
BAC価格統計
Basis Cash 今日の価格
Basis Cash 価格
¥0.9586
価格推移

24h

-¥0.0119

24H最低/24H最高

¥0.9308 /

¥0.9719

取引高

24h

¥13,961.36

取引高/時価総額残高
0.0002669
市場占有率
データなし
市場ランキング
#1839
ロック済合計残高(TVL)
¥49,341,054
Basis Cash時価総額

| | |
| --- | --- |
| 時価総額 | ¥52,315,336.21 |
| 希薄後時価総額 | ¥52,315,435.89 |
Basis Cash 昨日の価格
昨日の最低/最高

¥0.9612 /

¥0.9811

昨日の始値/終値

¥0.9667 /

¥0.9614

昨日の変動
昨日のボリューム
¥32,346.33
Basis Cash 価格履歴
7日間最低/7日間最高

¥0.9216 /

¥0.9843

30日間最低/30日間最高

¥0.5529 /

¥1.29

90日間最低/90日間最高

¥0.5529 /

¥3.31

52週最低/52週最高

¥0.5529 /

¥22.25

過去最高値

Dec 07, 2020 (a year ago)

¥24,294.97

過去最低値

May 11, 2022 (12 days ago)

¥0.5529

Basis Cash ROI
データなし
Basis Cash 供給

| | |
| --- | --- |
| 循環サプライ | 54,575,145 BAC |
| 総合サプライ | 54,575,250 BAC |
| 最大供給 | データなし |
BAC 価格の生配信データ
Basis Cash 本日の価格 は、¥0.958863 JPYです。24時間の取引ボリュームは ¥13,965.29 JPYです。 弊社ではBACからJPYへの価格はリアルタイムで更新されています。 Basis Cashは過去24時間で1.32%減少しています。 現在のCoinMarketCapランキングは#1839位で、時価総額はです。 コインの循環供給量は54,575,145 BACです と最大供給量は表示できません。
現在Basis Cash取引の上位取引所はGate.io, Hotbit, 、および です。 弊社の で他の取引所を探すことも可能です。
What Is Basis Share (BAS)?
Basis Share is one of three tokens that play a starring role in the Basis Cash ecosystem. It launched in late 2020 — and the team behind this project are aiming to create a decentralized algorithmic stablecoin that will become a mainstay in the DeFi space.
According to developers, BAS is "an ownership token which receives inflationary rewards from Basis Cash" — and its value will be directly linked to increasing adoption of BAC.
Basis Shares and Basis Bonds are used to help keep Basis Cash at a price of $1. If the price falls below this level, bonds can be purchased at discount prices — and redeemed on a 1:1 basis once prices exceed this level.
If BAC remains above $1 after bonds have been redeemed, new BAC tokens are minted and distributed to those who own Basis Shares.
Who Are the Founders of Basis Share?
This is where things get a little bit unusual. Basis Share, and the other tokens in the ecosystem, have been launched by two anonymous people called "Rick" and "Morty" — a clear reference to the popular cartoon series of the same name.
During an AMA session in early January of 2021, "Morty" said that there are plans to expand the team further as there are technical positions to be filled concerning integrations and applications.
What Makes Basis Share Unique?
What's unusual about Basis Share is how this token appears to have come from the ashes of a project that never saw the light of day. Elements of this ecosystem have been derived from Basecoin, which managed to raise $133 million in an ICO. Andreessen Horowitz was among just some of the big names that decided to get involved. Unfortunately, a clampdown by the SEC meant these funds needed to be returned to investors.
Basis Share is unique because of how it is one of two tokens that will be responsible for ensuring that Basis Cash remains at a value of $1. This means that BAC isn't actually collateralized by an asset such as gold, dollars or another cryptocurrency.
One of the project's main goals is to ensure that the Basis Cash stablecoin is fairly distributed, and that it is resistant to censorship.
Related Pages:
Find out more about Basis Cash.
How stable are algorithmic stablecoins?
Learn about crypto in our glossary.
Subscribe to the CoinMarketCap newsletter.
How Many Basis Share (BAS) Coins Are There in Circulation?
A total of one million BAS have been created, and they are being distributed to two liquidity pools on Uniswap in a 75/25 split. This token has been characterized as a "long position on the entire protocol" — a stark contrast to Basis Bonds, which have been likened to a fixed yield product.
Of course, the number of BAC in circulation is likely going to be far more fluid, as this will be determined by overall levels of supply and demand.
Where Can You Buy Basis Share (BAS)?
There are a number of Basis Share markets that are currently available. A DAI/BAS trading pair has been launched on Uniswap, while BAS/USDT pairs can be found on MXC.COM, Hoo and BKEx. Uniswap is the most liquid market by some distance. Learn more about how to convert fiat currencies into crypto here.
BAC価格統計
Basis Cash 今日の価格
Basis Cash 価格
¥0.9586
価格推移

24h

-¥0.0119

24H最低/24H最高

¥0.9308 /

¥0.9719

取引高

24h

¥13,961.36

取引高/時価総額残高
0.0002669
市場占有率
データなし
市場ランキング
#1839
ロック済合計残高(TVL)
¥49,341,054
Basis Cash時価総額

| | |
| --- | --- |
| 時価総額 | ¥52,315,336.21 |
| 希薄後時価総額 | ¥52,315,435.89 |
Basis Cash 昨日の価格
昨日の最低/最高

¥0.9612 /

¥0.9811

昨日の始値/終値

¥0.9667 /

¥0.9614

昨日の変動
昨日のボリューム
¥32,346.33
Basis Cash 価格履歴
7日間最低/7日間最高

¥0.9216 /

¥0.9843

30日間最低/30日間最高

¥0.5529 /

¥1.29

90日間最低/90日間最高

¥0.5529 /

¥3.31

52週最低/52週最高

¥0.5529 /

¥22.25

過去最高値

Dec 07, 2020 (a year ago)

¥24,294.97

過去最低値

May 11, 2022 (12 days ago)

¥0.5529

Basis Cash ROI
データなし
Basis Cash 供給

| | |
| --- | --- |
| 循環サプライ | 54,575,145 BAC |
| 総合サプライ | 54,575,250 BAC |
| 最大供給 | データなし |