XRP has finally caught up with the blistering cryptocurrency market rally by soaring over 50 percent in one single day on Nov. 21.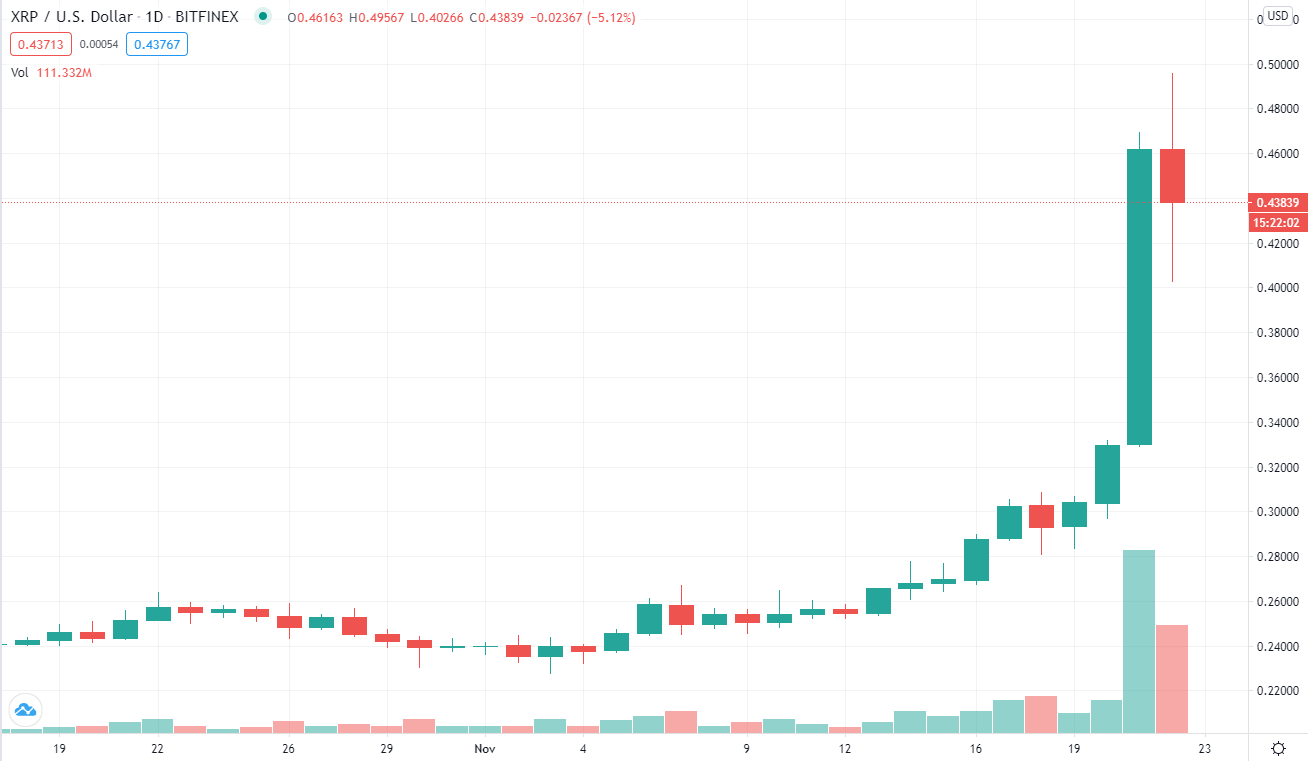 With that mind-numbing move, the Ripple-affiliated cryptocurrency took out its previous 2020 high of $0.346 at a stroke. XRP peaked at $0.496, its highest level since June 22, 2019, on the Bitstamp exchange before erasing some of its gains.

Nov. 21 was the best day for XRP holders since Sept. 21, 2018, when the token exploded 76 percent and managed to flip Ethereum ahead of the launch of Ripple's xRapid product.