pNetworks, a startup that addresses the sphere of cross-chain interoperability in decentralized financial protocols (DeFi), announces the launch of an Ethereum-based token pegged to Eos (EOS), the core asset of the EOS.IO-based programmatic blockchain.
pEos token goes live on Ethereum (ETH)
According to the official announcement by the pNetwok team, it has launched pEos token on top of the Ethereum (ETH) blockchain. Thus, Eos (EOS) and Ethereum (ETH) now have one more bridge to interact natively.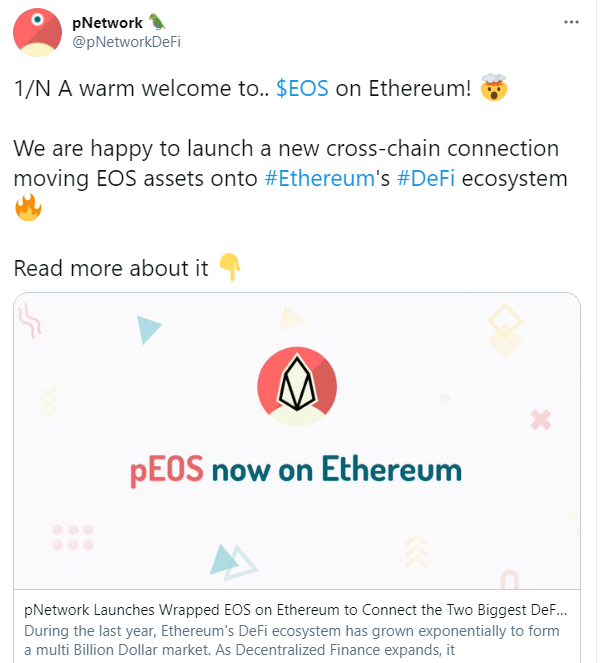 With the new integration, EOS tokens can be natively utilized on Ethereum-based decentralized applications.