Top U.S.-based legal firm Anderson Kill asks BitClout and its alleged leader to cease "tokenization" of its client Brandon Curtis, the product lead of Radar Relay decentralized exchange. The lawyers claim that BitClout repeatedly violate the California Civil Code regarding personal data issues.
BitClout should stop violating personal data legislation: Anderson Kill
According to the document shared by Mr. Curtis, Anderson Kill reached out to crypto entrepreneur Nader Al-Naji in order to cease the unauthorized "profitting" from people's identities. Namely, the firm stresses that BitClout listed the avatar of Brandon Curtis without prior consent and has benefitted from this "offering."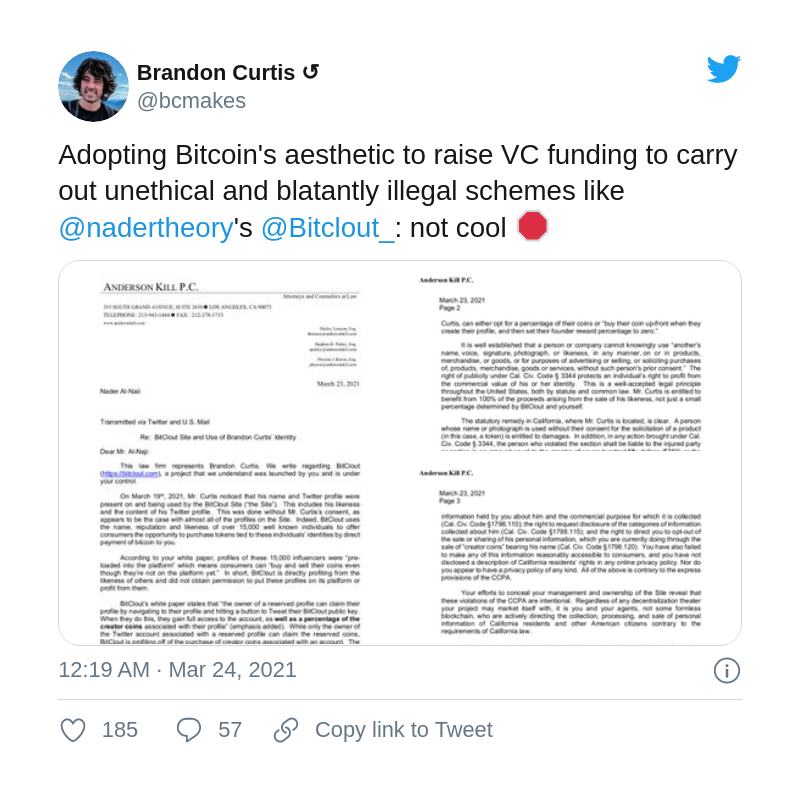 Lawyers studied the whitepaper of BitClout and figured out that it is impossible for their client to get even a small share of the  benefits from the "offering" of his likeness without paying for the connection to the platform and interacting with its team.
Also, Mr.