Prominent commodity trader Peter L. Brandt, who has also been trading Bitcoin over the past few years, has published a tweet in which he calls XRP an OTC security.
"XRP is a security issued by Ripple Labs"
Peter Brandt has shared an XRP/USDT chart on which he expects a Head and Shoulders pattern. He pointed out that he does not trade OTC securities, though.
The trading legend added that if he did, XRP would be of interest for him.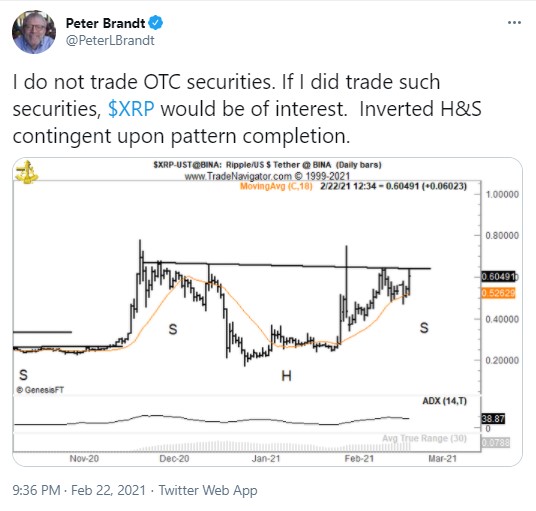 Responding to a comment in which a user tried to clarify whether he read Brandt right, the trader openly shared his attitude to the Ripple-affiliated token:
$XRP is a security issued by @Ripple Labs
Brandt will not short XRP, even believing it to be a security
As reported by U.Today previously, the legendary commodity trader had already trashed Ripple's XRP in the past, calling it a manipulated scam.