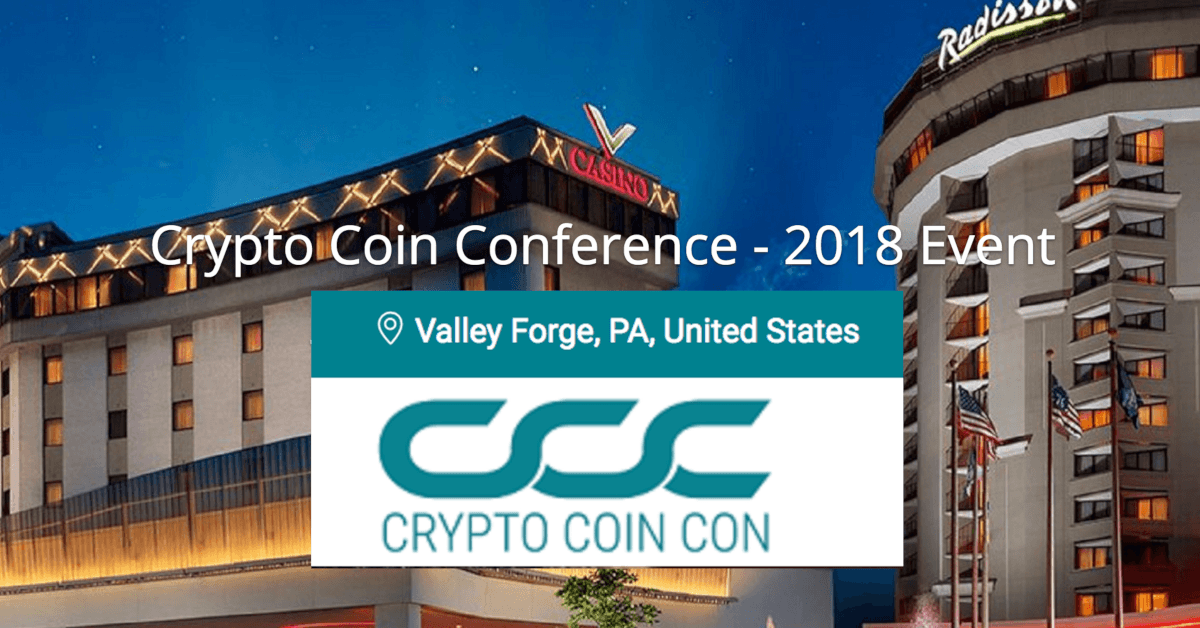 Dates:
Aug 18, 2018 - Aug 18, 2018
Venue:
Valley Forge Casino Resort
Details:
Learn about the new world of Crypto Currencies. Get inspired to start your path in the future of investing. Meet Crypto Currency enthusiasts from around the country and locally. Also, meet national groups and organizations dedicated to CrypoCurrency. Meet developers and community leaders from innovative coins currently in the space. What's coming in Crypto Currency technology? What do current coins have to offer?