DAS: Markets 2019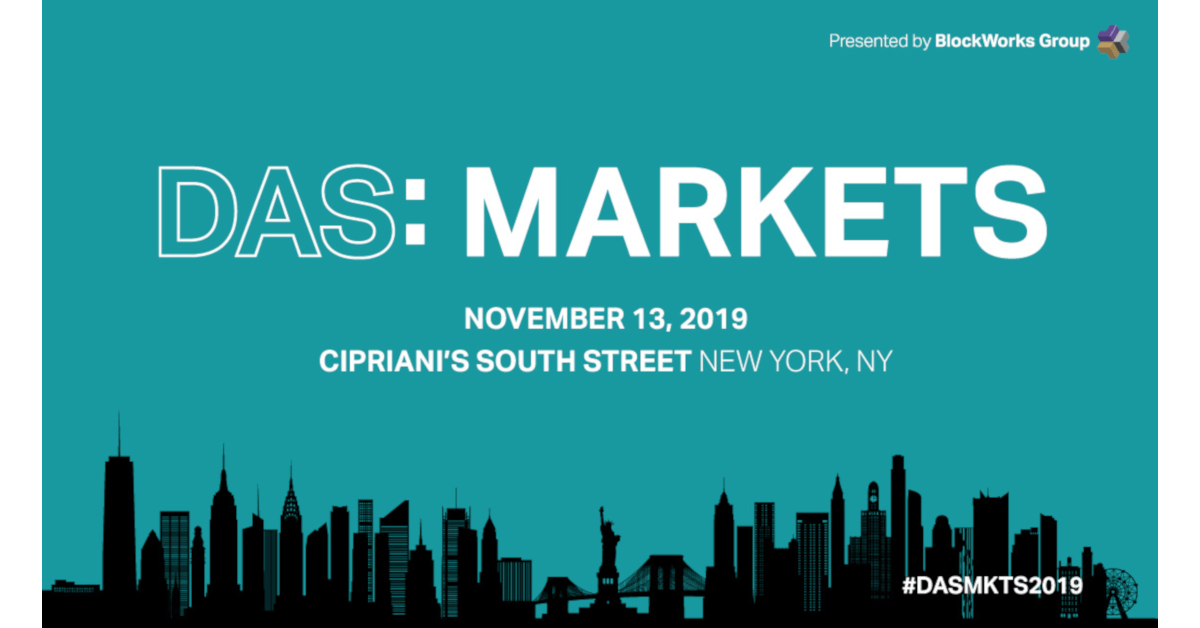 DAS: Markets 2019
Dates:
Nov 13, 2019 - Nov 13, 2019
Venue:
Cipriani South Street
Details:
DAS: Markets is a full day conference on November 13th at Cipriani South Street in NYC. It is the only conference designed specifically for the exchanges, insurers, banks, lenders and investors that allow a market to exist for institutional participants. Attendees will be financial market, investment, and blockchain industry leaders.