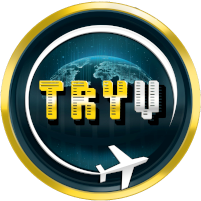 Tryvium Token

TRYV
Rank # -
Token
On 8,884 watchlists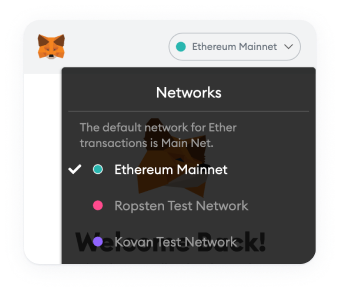 Please change the wallet network
Change the wallet network in the MetaMask Application to add this contract.
Self-Reported Tags
Platform

Collectibles & NFTs

+4
Platform

Collectibles & NFTs

Discount Token

Payments

View all
Tryvium Token Tags
Self-Reported Tags
Platform
Collectibles & NFTs
Discount Token
Payments
Staking
Tourism
Status
As the project is relatively new, please review our
disclaimer
About the Tryvium Token ICO
Tryvium, your next travel partner
Host and travel with Crypto
Tryvium is a modern booking platform that incorporates the use of the blockchain and smart contracts. The blockchain technology allows cheap, safe, and easy payments: Its distributed and immutable database helps transactions to be processed and carried out quickly, and, being the blockchain a safe technology, users can be sure their transactions are secure.
Tryvium Travels has a single goal: to provide tourists hassle-free and secure online bookings using the smartly distributed ledger system.
Tryvium infrastructure delivers a decentralized network to create a cost-effective and peer-to-peer booking platform.
The key role of partnerships
To realize its vision and deliver it Tryvium closed important partnership agreements. Despite the Platform being a BETA version (https://tryvium.io) we already connect our customers with a huge pool of more than 1.500.000 structures all over the world, covering everything from the small B&B to the extra luxury hotels. This is only possible thanks to our partnership agreements with Rakuten, HPROtravel and Hotelbeds. Tryvium also closed signed deals with Crypto.com Pay and Binance Pay to accelerate crypto adoption across masses.
Of course that won't be enough to fulfill the vision of a decentralized network, and this is why Tryvium's CTO and blockchain architect has worked side by side with Syscoin Platform, providing one of the faster, cheaper and more secure payment system in the Crypto Universe.
Addressing the problem - Finding the solution
With the world becoming a smaller global village year after year the desire to travel, explore, take vacations has increased and doesn't seem to stop. Cohorporates giants such as Booking.com, Expedia and Airbnb hold massive shares of a market that, according to the most recents market analysis and predictions, will reach $983.2 Billions in 2027. Now, not only do they impose impressive fees (up to 30%), they can also manipulate the OTA price, ending up with a far more attractive price compared to the Host's actual price.
Tourists are left alone in facing these struggles, without a real possibility to choose what suits them best.
Tryvium worked to solve these problems and found the solution looking at the blockchain technology:
The high rental costs are cut, removing third-party charges and directly connecting users with hosts. Security is assured by the safe nature of the blockchain technology itself, ensuring that all transactions are safely recorded and stored, making it impossible for hackers to steal sensitive information. Being the blockchain a global technology, exchanging currencies is now as easy as it is fast and secure.
Now, Tryvium Travels has made a step even further to provide extra benefits to its clients.
The Tryvium TRYV Token and a world of collectible NFTs
TRYV is the beating heart of our vision: it will be used for the booking payments, providing easy, fast, secure transactions and our best prices. By using TRYV users will be rewarded with special tokenized benefits such as cashback, loyalty rewards, special offers and an exclusive system of NFT booking/minting, that will generate real value collectibles with each booking on the Tryvium platform.
TRYV token is available on the Binance Smart Chain, and it will soon support Ethereum (ETH), Polygon Network (MATIC), Syscoin (SYS) and Tron Network (TRX), and every blockchain that supports the Ethereum Virtual Machine Paradigm (EVM).
The minting of NFTs will be a complete new experience for tourists. Every time they make a reservation for a specific destination on the Tryvium platform they will be rewarded with the specific NFT of that destination. Let's put it simply: Go to Rome, get you the Colosseum NFT.
What is the big deal with Tryviun NFT?
Not only will the NFTs work as a discount to come back to the same destination, but it will also be an artistic creation that will represent the travel destination through the local artist's eyes and vision.
This will also boost the art movement and help artists make a big step towards decentralization.
Private and Public Sale Rounds, Listings
Tryvium Travel has successfully completed its two Private Sale rounds to the early investors.
Tryvium also completed an IEO on Kanga Exchange and will be soon be available for trading on multiple CEXes and DEXes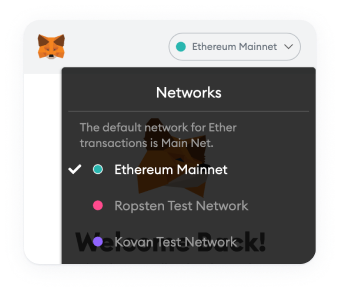 Please change the wallet network
Change the wallet network in the MetaMask Application to add this contract.
Self-Reported Tags
Platform

Collectibles & NFTs

+4
Platform

Collectibles & NFTs

Discount Token

Payments

View all
Tryvium Token Tags
Self-Reported Tags
Platform
Collectibles & NFTs
Discount Token
Payments
Staking
Tourism